MATIC Price Bounces On the Back of News of a $450M Raise by Polygon Network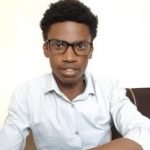 Published
10 months ago
on
Securities.io is committed to rigorous editorial standards. We may receive compensation when you click on links to products we review. Please view our affiliate disclosure. Trading involves risk which may result in the loss of capital.
Polygon's MATIC is among the crypto tokens leading the 24 hr gains chart. MATIC/USD surged to cross the $2.05 level hours earlier but failed to hold the momentum and has since slid to $1.95.
CoinMarketCap data shows the token has gained 10.50% on the day only behind Ripple's XRP among the top 15 cryptocurrencies by market cap. The intensified rally on Tuesday has been attributed to the positive news around the Ethereum scaling project. Polygon shared a tweet late yesterday revealing it had completed a private token sale that saw support from several blockchain venture funds.
Here's more on this and MATIC price action.
Sequoia Capital leads Polygon's largest funding yet
Polygon, the host network for the MATIC token, has completed a $450 million funding round led by Sequoia Capital. The round included several big-name investors around crypto with over 40 VCs involved. These included Galaxy Digital, Dragonfly Capital, SoftBank Vision Fund 2, Variant Fund, Alameda Research, and Tiger Global.
The raise brings Polygon's cumulative (including the value of MATIC tokens) valuation to $13 billion. Estimates, however, show that excluding the MATIC component, Polygon is valued at roughly $2 billion.
Focus on Zero-knowledge and Web3
The network intends to use the funds to further develop its array of scaling solutions. The network aims to become the AWS of Web 3 by augmenting its products: – Polygon Avail, Polygon Edge, and Polygon PoS. It will focus on providing an entire catalog of solutions to developers, according to co-founder Sandeep Nailwal.
Polygon was fundamentally developed to offer scaling and support to Ethereum's framework by remedying the base layer's network congestion issues and unfavorable transaction speeds. As a layer 2 solution, it has become even more important in recent days with the explosion of DeFi and the NFT market scene, both of which have exposed Ethereum's flaws.
The scaling project plans to bridge the gap of Web3 adoption. Having previously bet on different tech, it has also set its eyes on zero-knowledge (ZK) rollups that enhance scalability via bundled-up transactions. Last year, the L2 network made a $1 billion commitment to invest in ZK-rollup scaling initiatives and has completed notable purchases in this direction.
Polygon absorbed rollup platform Hermez into its network following a $250 million acquisition in August. Also, in December, the network revealed it had completed a $400 million purchase of Mir, a ZK-focussed startup that facilitates several verifications of Ethereum transactions within a single proof.
The brown face has become the golden face
The behemoth $450 million raise is the first major funding for Polygon. It is also one of the biggest gambles that venture capital firms have made on an Ethereum scaling solution. Its comparative size gets more striking given that Polygon had grabbed just $750,000 in VC money prior to this raise.
Even though Polygon's metrics (speed and performance) qualify it as a viable L2, it is widely thought that it does not receive the acknowledgment it deserves as its development team is primarily based in India.  In recent days, however, venture capital firms have become more receptive to the network.
Sandeep Nailwal told TechCrunch that the community started noticing the network's efficacy over the last year as it introduced several applications, most of which went viral. Nailwal also said he believes that eventually, all apps will deploy in L2.
Polygon (MATIC) Price Action
MATIC/USD is showing a strong bullish trend in the market. The token price has risen by almost 20% since the start of February. Though cryptocurrencies have generally been trading positively over the last few days, the token sale announcement helped MATIC price see a price spike.
MATIC set a week high of $2.08 during yesterday's trading session a few hours after the Polygon raise announcement. It, however, retreated to $2.02 and later below the crucial $2.00 level. The last time MATIC/USD hovered above $2.05 was a little over two weeks ago on 2oth January.
Market analysts hold that the token price will likely continue with the uptrend as bulls attempt to push MATIC/USD over $2.10. This will effectively bring the critical resistance at $2.20 under their scope.
Seeing as MATIC has previously been forced to find support below $2.00, there is a possibility its upward momentum may wane and dwindle. If this happens and the price of the token slides below $1.85, bears will gain the upper hand.
To learn more about this token visit our Investing in Polygon guide.
Sam is a financial content specialist with a keen interest in the blockchain space. He has worked with several firms and media outlets in the Finance and Cybersecurity fields.