Tokeny Presents Case Study on 'Real Estate Asset Tokenization'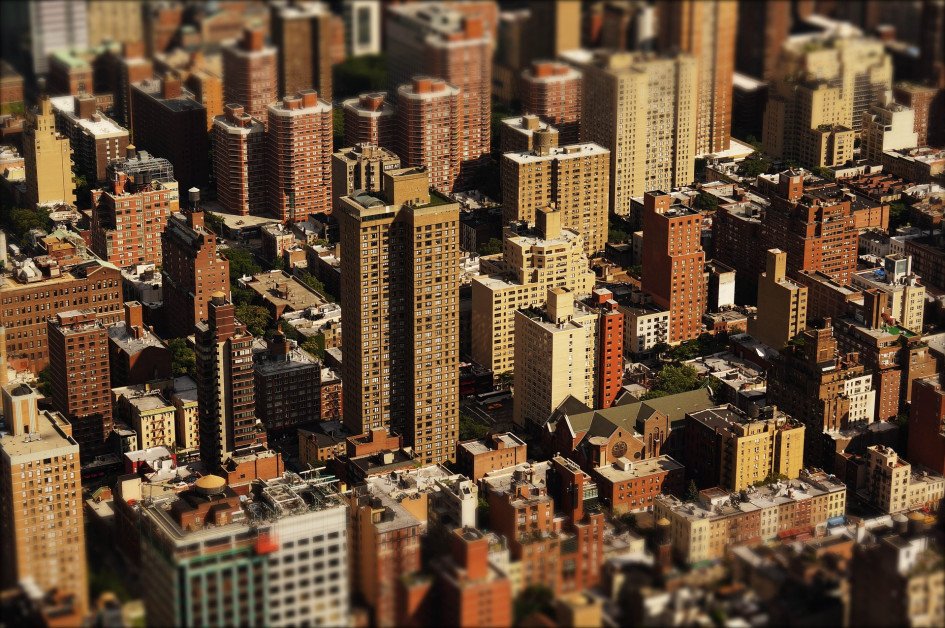 Tokenizing real estate assets offers several benefits that could boost liquidity and simplify access to one of the most important markets. Tokeny, a blockchain tokenization platform, presented a case study highlighting the benefits of issuing real estate security tokens.
Tokeny Highlights Benefits of Real Estate Tokenization
Tokenization is one of the most important trends in the blockchain space, although it is less discussed compared to decentralized finance (DeFi) and non-fungible tokens (NFTs). Security tokens are in a league of their own, as they offer unique benefits to institutional and retail investors by giving them exposure to real-world assets together with ownership rights.
While tokenized company shares are the most popular security tokens, real estate-backed tokens have attracted more attention due to their benefits.
Tokeny, a Luxembourg-based tokenization platform, has recently released a case study on real estate asset tokenization, highlighting the benefits of tokenizing one of the most important asset classes.
Real estate is a $10+ trillion market, which makes it the largest asset class. Nevertheless, it still has many entry barriers and is filled with inefficient processes. Tokenization can solve many of these challenges, the case study shows.
Tokeny has identified three main problems with the current real estate market:
Localized and stagnant assets – property markets are difficult to access given that they are local and the assets cannot reach global investors efficiently. This narrows the pool of potential investors, which doesn't support an adequate price discovery.
Low liquidity – real estate assets suffer from illiquidity, which makes the trading process more difficult. Buying or selling a property can be a lengthy business and very often costly. An investor looking to liquidate its stake can pay up to 10% in commissions to a broker-dealer. The high fees prevent investors from getting engaged in multiple trades or building a portfolio of real estate assets.
Siloed data and IT systems handled by service providers – another major problem is that the real estate market relies on fragmented systems with no interoperability. Onboarding investors involves slow processes that sometimes require paper documentation.
Tokenization can address all of these issues by creating digital representations on blockchain. In this way, real estate assets can be accessed by a global network, which enables issuers to target eligible investors worldwide with little cost. This also addresses the lack of liquidity, as investors can improve portfolio management and find buyers to liquidate their assets. Moreover, thanks to the fractional ownership feature, any real estate asset, such as a luxury property, can be divided into multiple fungible tokens, which could broaden the range of investors. Finally, thanks to blockchain interoperability, all participants, including regulators, investors, and brokers, can access relevant data in real time.
Tokeny presented a hypothetical case study discussing a developer that plans to raise funding via a compliant tokenized real estate debt offering in the European Union (EU). The issuer had to go through several steps:
Pre-offering, which includes advisory structuring and documentation – the case study mentions that Luxembourg approves the transfer of blockchain-based securities, which allows the hypothetical issuer to launch the offer and target EU investors.
Issuance – thanks to Tokeny's suite of products, including ONBOARD and ONCHAIN, the issuer can filter investors by implementing KYC/AML verifications and checking for eligibility.
Post-offer – the eventual security token transactions on secondary markets continues to be tracked by Tokeny to ensure compliance with the rules.
In this way, the issuer can set up a compliant platform within two weeks, waiting for investors to subscribe.
Real Estate Funds Choose Tokeny to Tokenize Assets
Real estate investment platforms are already using Tokeny solutions to issue security tokens and reach more investors.
Luxembourg-based BlocHome, which aims to democratize access to real estate investment, claims to have managed to cut 90% of compliance and administrative costs thanks to Tokeny's T-REX solution. The platform enables investors to buy fractionalized real estate from 1,000 euros and up. BlocHome co-founder Jean-Paul Scheuren explained:
"The T-REX tokenization platform allows us to turn real estate into a liquid asset in a fast, secure, and most importantly, user-friendly approach. We can split real estate into very small pieces and still manage it efficiently."
BlocHome started by tokenizing the CLAPTON Residence, a luxury 8-lot property in the heart of Luxembourg.
In 2020, WeInvest Capital Partners hired Tokeny to tokenize the first real estate fund in Luxembourg. Tokeny offered end-to-end digital services needed for the compliant onboarding and management of investors.
Real Estate Tokenization Is a Global Trend
As more jurisdictions green-light the use of security tokens, real estate tokenization becomes a global trend.
At the end of October, Spanish banking giant Santander proposed a project to use tokenization along with the Brazilian digital real (the proposed CBDC) to facilitate property transactions. The proposal, part of the LIFT challenge, would streamline the sale of real estate assets and cars for the local population.
Elsewhere, Hong Kong aims to boost its financial hub status by enabling retail investors to trade digital assets. The city is currently working on a proposal that would examine the property rights for crypto assets as well as the process for legalizing smart contracts, which could lay the groundwork for providing real estate security token offerings (STOs).
Paul Chan, Hong Kong's Financial Secretary, reportedly said:
"We want to make our policy stance clear to the global market to demonstrate our determination to explore fintech with the global virtual asset community."
A recent report by 'Big Four' accounting firm Deloitte, released in collaboration with digital asset exchange HKbitEX, property consultancy Colliers, and law firm Baker McKenzie, concluded that real estate STOs could revolutionize capital raising within the property market in Hong Kong and globally. Lau Chun-kong, managing director of Colliers Hong Kong, stated:
"Property investors and developers can utilize STOs as a fundraising means across the property life cycle, from greenfield projects, through construction stage to stabilised income-generating assets."
In the US, Johnney Zhang, CEO of real estate development and asset management firm Primior, has been developing a real estate-backed security token called United States Property Coin (USPC), set to launch later this month. The token will be backed by a portfolio of multifamily properties, with the seed asset being a $10 million property in Venice Beach, California.
"The cryptocurrency market is highly volatile. In contrast, while stable and relatively predictable, the real estate market is historically illiquid compared to other investment options. USPC seeks to solve both problems at once," Zhang explained.
The future of real estate STOs seems to be bright, considering how many problems blockchain can solve. The tokenization trend may initially boom in jurisdictions with well-established capital markets, such as Singapore, Hong Kong, and Luxembourg, among others.