Solana (SOL) Dips as Bitcoin and Other Major Altcoins Plunge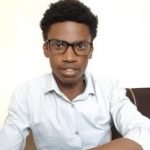 Securities.io is committed to rigorous editorial standards. We may receive compensation when you click on links to products we review. Please view our affiliate disclosure. Trading involves risk which may result in the loss of capital.
The cryptocurrency market is a sea of red on Thursday morning as major crypto coins led by Bitcoin have recorded losses over the last 48 hours.
Solana (SOL), fifth-ranked by market cap, is among the biggest losers, losing 7.89% over the last two days. Only Cardano (ADA), Binance Coin (BNB), Ether (ETH), and Polkadot (DOT) have posted lost more than SOL in the last 24 hours. Experts conceive SOL's drop to be a correction phase as the token gears to rally to new heights at the start of the coming year.
Here's a look at the headlines around Solana and its recent price movements:
Solana among the top gainers of 2021 – where will its price go in 2022?
Solana's native asset SOL has carved a positive trajectory in 2021, with a year-to-date figure showing an over 11,000% upswing. The figure makes it one of the biggest gainers alongside Terra's LUNA and Polygon's MATIC. Note that only major altcoins have been considered in this comparison as some gaming tokens like GALA and AXS have significantly higher gains.
Crypto forecast platform coinpriceforecast.com predicts that SOL will be changing hands at around $190 by the end of the year. This figure will rise to $282 by the end of the first half of the year and later $371 at the end of the year.
Arcane Research: Solana will outperform Ethereum as a layer-one network
Solana's unique high-performance blockchain has been the main driver of SOL's price. The platform, which leverages the proof-of-stake and proof-of-history mechanisms, attracted much interest this year, especially in the second half.
Thanks to lightning-quick transactions and low-cost advantages, it has emerged as one of Ethereum's top rivals. Arcane Research's report published in the latest Weekly Update on Tuesday indicates that the Solana network outperformed Ethereum and even Avalanche, whose token AVAX has equally exploded over the past couple of months.
Analysts from the blockchain research firm fancy Solana (and other smart contract platforms) to continue biting into Ethereum's market share. They also foresee the native tokens of Solana and other smart contract networks like Terra topping Ether in 2022.
Solana (SOL) market performance
SOL started the month on a high, posting impressive gains but has failed to retest these levels (above $240) since then. The token is currently changing hands at $173.05 – down over 30% from its all-time high set early in November. The recent plunge, albeit a bitter one for investors that were hoping the rally would last longer, shouldn't be a concern, at least yet.
Following a period of massive gains between the end of October and the end of November, it was expected investors would take some profits. If selling pressure continues piling up to keep the bears in control, SOL/USD will descend further towards the support at around $152.
On the other hand, if traders step in and put in more buy orders, the price of the token could get enough momentum to climb towards $200. A break above this level will see SOL target $220 in the short term.
Is this an opportunity to buy the dip?
Solana's trading volume has seen a significant drop in the last three days. Coinmarketcap data shows the token's 24-hour trading volume is down 9.67% to $2.23 billion. The drop suggests that traders are withdrawing from the market to the sidelines. The burning question among investors now is whether to buy the dip or watch the token ride out the bear patch.
Despite the poor run stemming from intensified selling pressure in the past week, SOL/USD has remained above $170 for the most part. Market analysts and traders alike are convinced that the token is ready to climb and could potentially set out on a fresh rally towards $200. According to pseudonymous crypto analyst CryptoWarrior01, Solana's price is poised to surge to $215 or above.
To learn more about this token visit our Investing in Solana guide.
Sam is a financial content specialist with a keen interest in the blockchain space. He has worked with several firms and media outlets in the Finance and Cybersecurity fields.