Solana Is Carving a Reputation for Downtimes: Should Investors Be Concerned?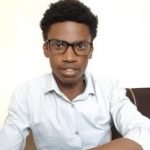 Published
7 months ago
on
Securities.io is committed to rigorous editorial standards. We may receive compensation when you click on links to products we review. Please view our affiliate disclosure. Trading involves risk which may result in the loss of capital.
Last September, Solana saw a 17-hour-long outage – an incident that sparked concerns about the reliability of this high throughput network. Solana Labs explained that the outage had been caused by a distributed denial of service (DDoS) attack, a case of bots swarming at a rate of 400,000/second. Solana's native token, SOL, consequently charted a bearish run after the attack, with its SOL token losing as much as $20 billion in market cap before the network was rectified.
Seven months down the line, Solana is seemingly as vulnerable as it is fragile following a recent display of the same troubles – outages!
What happened?
Over the weekend, the head of communications at Solana Labs, Austin Federa, confirmed that Solana's mainnet beta had experienced an outage after the validator network fell out of consensus and couldn't recover. The Solana team explained that the chain crashed because of inbound botted transactions that flowed in at a rate of 4 million per second, pushing the network traffic to beyond 100 gigabits per second.
The network could not restart for unknown reasons, hence the downtime that lasted for about seven hours.
More details revealed that the network crash was partly due to the Metaplex Candy Machine program – an NFT minting platform on Solana. The program saw the ravaging wave of transactions that brought the network to its knees. To aid in reinstating network stability, the Metaplex protocol implemented a change to integrate a botting penalty – 0.01 SOL collected at every invalid transaction, hence taming the blindly minting bots.
It took a coordinated effort by validators, rallied via Solana's Discord server, to get the network back up. After implementing a cluster restart instruction shared by one of the validators, they were then able to complete a network reboot early Sunday, around 3:00 AM UTC. Afterward, nodes started coming back online progressively.
Censorship concerns
An issue of contention that came up was that Solana instructed validators to block Candy Machine transactions until the network regained stability, breeding censorship concerns at layer 1. Members of the community protested such a proposal, being that it defies the defines of the crypto network.
Most validators didn't appear interested anyway, so the 2/3 rule required would have forced brakes on any such action.
Should investors start worrying?
The obvious flow of events would see figures around the network start taking action to shield their positions. For investors, this could, to a degree, mean transferring their holdings into other asset classes or crypto tokens.
Besides these never-ceasing network breakdowns, most of Solana's other facets aren't doing so badly, and with increasing developer activity towards an ambitious growth plan, Solana ought to resolve the issue fast – Santiment recently indicated that Solana's development has scaled this year. Should the downtimes continue at this rate, then investors in the Solana ecosystem are likely to consider scouting for new homes away from the current mess.
Tougher yet is that Solana prides itself as an Ethereum killer, but the frequency of network stalls it's seeing cannot allow it to support significant or critical activity despite the high transactions per second (tps) it offers. Ethereum does remarkably better in network stability, much that its testnets are running with far fewer outages than the Solana mainnet beta.
Its role as an Ethereum killer could yet be that of a token trying to fill shoes that are too big for it. Not to mention that despite suffering only two major downtimes this year, the network broke as much as six times in January this year.
Similar to back then, the crypto community didn't hold back in mocking Solana after the most recent breakdown. Cardano's Charles Hoskinson was tweeting memes about it, and social media users took issue with the fact that it's only recently that Solana's co-founder Anatoly Yakovenko suggested Bitcoin change its consensus mechanism, only for Solana to suffer consensus issues not much later.
To learn more about Solana, visit our Investing in Solana guide.
Sam is a financial content specialist with a keen interest in the blockchain space. He has worked with several firms and media outlets in the Finance and Cybersecurity fields.