Profit Taking on Cardano (ADA) is at a Four-Month-High Ahead of Vasil Upgrade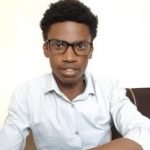 Published
7 months ago
on
Securities.io is committed to rigorous editorial standards. We may receive compensation when you click on links to products we review. Please view our affiliate disclosure. Trading involves risk which may result in the loss of capital.
For all its strengths not limited to an active backing community, high degree of scalability and relatively low gas fees, the Cardano network has struggled to prove its utility. Needless to say, the challenge has been clearly reflected in the coin's market performance, with the token's profitability comparing poorly against other top altcoins.
This is particularly a pain for the investor community given that most ADA holders got into this market space at its peak – around when smart contract functionality launched with the Alonzo Upgrade last September. Notably, the entry at a highly performing price point of ADA has proven problematic for profitability.
Santiment observes positive sentiment around Cardano (ADA)
The ADA/USD pair has traced a consistent descending path since the token printed an all-time high of $3.10 last September. This has, in turn, negatively affected inflows.
Data shared by blockchain analytics and intelligence firm Santiment on August 16 indicated that Cardano has seen very positive sentiment in recent weeks. The analytics firm pointed out that is the most optimism that Cardano (ADA) has seen since last April. Santiment also observed that "the ratio of on-chain transactions as profit taking vs. selling at a loss is at its highest level of profit taking since the final week of March" when ADA was trading around $1.
Historically, Cardano has relied on developments around its ecosystem, trading volumes and continued inflows for upside momentum. Now, with investors ready to skim off their profits at the slightest rally, the token faces an uphill task in reclaiming $1.00, which remains a critical long-term target. A retest of the dollar-mark retest hinges on the patience of holders in the face of accruing gains. As observed in the past, high transactions from a profit-taking position typically lead to short-term price pullbacks.
Cardano is well on track with version 1.35.3
In an update shared earlier this week, Cardano creator Charles Hoskinson assured the community that the network is progressing towards eventually shipping the Vasil upgrade. Speaking from Santa Barbara, California, where he attended a crypto conference, Hoskinson referred to a mid-month update provided by the Input-Output Global (IOG) last Friday to explain the progress.
The Cardano development team reported in its weekly development update that its node, ledger and consensus teams had deployed v 1.53.3. This most recent version followed an initial deployment of v.1.53, which was intended for the hard fork hence shipped to Cardano's testnet. Internal and community testing revealed three separate bugs, as confirmed at the start of the month, hence the three software versions – 1.53.3 being one of them.
Vasil is an all-encompassing upgrade
The Ethereum co-founder also touched on how involving the entire process of working on Vasil has been "the largest and most involved update" given the reach of features it affected. Hoskinson explained that a lot has had to be taken into account given that there were so many moving parts with consensus-related upgrades, Plutus-related upgrades (to ensure dApp compatibility with Vasil), upgrades on up to 200 exchanges, and much more.
Hoskinson insisted that Vasil will not face further delays, assuring that the more than 700 IOG employees continue working hard to deliver in line with the provided timeline. Still, his remarks are to be taken with a pinch of salt.
Stanford University crypto incubator
In line with the goal to spur the growth of information around crypto, Hoskinson also revealed that he would be attending the launch of a Cardano cryptocurrency and cryptography lab at Stanford University. The Lab would be focused on several areas, among them consensus. He added that more information would be revealed ahead of the event's opening on August 29.
IOG & NMKR team up to drive NFT adoption
Leading payment infra and NFT minting platform NMKR, previously NFT Maker, announced on Monday that it is collaborating with Cardano to launch a drive to enhance the awareness and use of NFTs. Towards this goal, NMKR is debuting an NFT Minting API to furnish a novel NFT ecosystem. The API would streamline interaction with NFTs while making the process of minting friendly for basic users.
In addition to providing minting services on the Cardano blockchain, the blog post detailed that the new platform will allow white label NFT drops. It will enable the "integration of NFTs and NFT-related services between Cardano and other distributed ledger technologies" as per the announcement post. Further, users will be able to make payments using both fiat and cryptocurrency, thanks to the incorporation of a new FIAT payment option developed by NMKR following the collaboration.
This will make it possible for anyone in the world to take part in an NFT sale without needing to have a thorough knowledge of the cryptocurrency market beforehand. NMKR rebranded from 'NFT-MAKER' with an intention to provide its technical capabilities to "help others realize their dreams of building blockchain products or services or integrating blockchain into their existing ones," according to an interview with CEO and founder Patrick Tobler last month.
To learn more, visit our Investing in Cardano guide.
Sam is a financial content specialist with a keen interest in the blockchain space. He has worked with several firms and media outlets in the Finance and Cybersecurity fields.