July's CPI Report Helps Cardano (ADA) Survive a Potential Retracement Below $0.50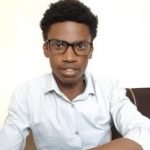 Securities.io is committed to rigorous editorial standards. We may receive compensation when you click on links to products we review. Please view our affiliate disclosure. Trading involves risk which may result in the loss of capital.
Bitcoin (BTC) gained more than $1,200 at the peak of Wednesday's rally, inspired by a positive Consumer Price Index (CPI) report from the US Bureau of Labor Statistics. The bureau reported a decline from June's 40-year high year-over-year increase of 9.1% to 8.5% in July. This CPI print fell below industry expectations of an 8.7% figure, hinting at an inflation peak and potential ease in the coming months.
The reassuring macro news boosted investors' confidence and injected a fresh wave of positive sentiment into the broader cryptocurrency market. Top altcoins led by Ether (ETH) made decent strides in the market, helped Bitcoin's momentum. Markedly, the mid-week price boost couldn't come at a better time for ADA bulls that were already under pressure defending the half-a-dollar level less than three days after reclaiming it.
Cardano (ADA) price action
The price of Cardano (ADA) has been tethered around $0.52 for more than three weeks after a relief ascent in mid-July. The 7-day ADA/USD chart indicates that the native Cardano token has struggled to sustain any purposeful run, limited to choppy action.
The side-way movement around this range has formed a consolidation zone with both sides of traders keen on a breakout possibility whose direction will ultimately hinge on the nature of catalysts acting on the market.
Psychological support at $0.50
The extended chart shows that the ADA/USD pair has failed to touch $0.55 in almost eight weeks.
Buyers are as aggressive as the sellers around the half-a-dollar zone, establishing psychological support. This barrier is significant as it represents retreating grounds for the token if it sees rejections at immediate high grounds. Traders could be looking at more choppiness around $0.52 in the short-term, but Vasil's arrival promises to change the trajectory.
The Vasil hard fork, which encompasses four Cardano Improvement Proposals (CIPs), is one of the significant milestones in Cardano's roadmap. The upgrade is expected to bring several advantages to the network in terms of overall performance but has faced numerous setbacks on its delivery timeline. Speaking on the Cardano360 monthly show on July 28, Cardano's technical manager Kevin Hammon said it would take "a few more weeks" before the upgrade goes live.
Large ADA holders are back to accumulating
Notwithstanding the latest delay, Cardano (ADA) whales have continued accumulating. Data shared by Santiment last Friday revealed that large ADA holders accrued close to $140 million worth of tokens between July 27 and August 5. This volume accumulated by the shark and whale group (i.e., addresses holding at least 10k and 10M ADA tokens) across the eight days represented 0.46% of the existing supply.
The assurance of the Vasil arrival date by Cardano creator Charles Hoskinson has been cited as one of the factors behind the accumulation bias. In a YouTube video streamed on August 1, Hoskinson remarked that the possibility of things deviating from the current timeline is low. Discounting any unforeseen twists, he expects the Vasil upgrade after the "few weeks" delay. Optimistic holders hope that the trend will contribute to an upside breakout from the current price range as the token continues recovering from mid-June losses.
Is ADA aggressively priced?
A recent report prepared by the crypto data provider Messari on the state of non-EVM chains amid the prevailing bearish mood found that ADA is aggressively priced. The assessment was prepared in comparison with networks based on non-EVM chains such as Algorand and Solana. Messari researcher Kunal Goel concluded that the Solana ecosystem leads other non-EVM chains in many fundamental metrics. The report also revealed its native token, SOL, is priced conservatively compared to other altcoins.
"Cardano is priced aggressively compared to its adoption metrics. The market seems to be expecting significant improvements from its upcoming upgrade," Goel wrote.
A few ADA holders, however, questioned the integrity of the data citing inaccuracies in the reported figures for Cardano.
Other network metrics, particularly the number of Cardano wallet addresses, point to growing adoption. Cardano Blockchain Insights data shows more than 3.514 million wallets on Cardano as of August 10. The picture is similar for the ecosystem's DeFi application development platform, which has seen a lot of activity this year. There are currently more than 3,000 Cardano Plutus scripts on the platform.
To learn more about Cardano visit our Investing in Cardano guide.
Sam is a financial content specialist with a keen interest in the blockchain space. He has worked with several firms and media outlets in the Finance and Cybersecurity fields.