Preparations for Metachain Launch: Theta Version 4.0 Release Date Confirmed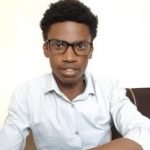 Securities.io is committed to rigorous editorial standards. We may receive compensation when you click on links to products we review. Please view our affiliate disclosure. Trading involves risk which may result in the loss of capital.
Theta Labs, the creator of the Theta Network, announced in an Otc. 21 (Friday) blog post that the V4.0.0 mainnet upgrade would arrive at the start of November. The v4.0.0 upgrade will go live at block height 17790756 in a hard fork event estimated at 7 PM (Pacific Time) on Nov 3. Validators on the network are required to update their nodes as guided by the source code or risk losing their validator status after the hard fork.
Transition it into Theta metachain
Notably, the hard fork will lay network upgrades i.e. increasing the maximum code size for smart contracts leading to the Metachain launch four weeks later. This change and other fixes will provide the mainchain capability to handle complex smart contracts. Theta Metachain's permissionless horizontal scaling feature will bring several advantages to the chain, including fast (subsecond) block finalization time and unlimited transactional throughput.
Theta Labs remains keen on scalable blockchain technology as it explores Web3 businesses through entertainment as well as media initiatives. Some of the partners that have thus far pledged to support Theta by creating their sub-chains include music-focused company Fuse Media, blockchain video tracking & payments platform Replay, and immersive media platform TrooVRS.
Mainnet 4.0 launch partners
In a blog post published on Aug 27, Theta Labs confirmed the latter as the first partner building in the metaverse and the second metachain partner. TrooVRS, which focuses on helping men engage with self-care focused content across an entire virtual editorial ecosystem, settled on Theta as the "perfect partner" thanks to its robustness, efficiency and transparency in content delivery. CEO Adrian Whant remarked that the partnership enables the firm to gain traction in its user-focused Web3 technologies.
"We couldn't be more excited to […] be part of the launch of its next-generation Mainnet 4.0 Metachain. Partnering with Theta is […] essential for building our Web3 community-driven strategies powered by Theta Video API, NFT marketplace, and other infrastructures."
With the help of the specially molded trooVRS virtual worlds, businesses can host activations (presentations, branded content, and product demonstrations) in relevant settings like stages, kitchens, gyms, showrooms, and more. Once the initial activations are conceptualized on the platform, these worlds will be able to provide exclusive real and virtual goods and services, including NFTs on Theta.
Earlier this month, Theta Labs named Replay as another Metachain launch partner, adding that the video consumption will test its subchain on the testnet before the mainnet launch in December. This will stress test the metachain and improve Replay platform's scalability. The partnership followed a deal with Fuse Media, announced on Aug 24, which involves the incorporation of Theta-based products and tokens. These include Theta non-fungible tokens, TNT20 tokens, and the Theta Video application programming interfaces (its stream delivery infrastructure).
Fuse Media's CEO, Mike Rogerro, lauded the importance of the partnership in growing the firm's brand and user satisfaction. Specifically, he noted that combining his firm's content and expertise with Theta's pioneering blockchain technology yields an opportunity to cultivate an entertainment dynamic where users can express their voices in their preferred media.
Theta Labs' Mitch Liu commented that the partnership is aligned with its vision of decentralized technology disrupting the traditional user-platform model. Theta currently serves customers and firms, enabling existing media and video platforms to maximize revenue and cut costs. It also rewards the end-users for sharing storage and providing bandwidth.
To learn more, visit our Investing in Theta(THETA) guide.
Theta v3.4.0 shipped, novel Wrapped THETA introduced
The network successfully deployed Theta v3.4.0, which introduced Wrapped Theta, a token 'wrapped' around the network native token THETA, at the end of August. Operating under the ticker wTHETA, the token replicates similar functionality as wETH does for the Ethereum blockchain. Decentralized finance users on Ethereum rely on wETH (unbeknown to them) rather than ETH when interacting with apps such as automated decentralized exchange Uniswap and DAI's home, Maker.
Theta gained utility on Theta native DeFi use cases following the update. It was expected to encourage pooled staking initiatives and concurrently push creators in the ecosystem to mint an even bigger breadth of staking products. wTHETA will also see utility as the upcoming Metachain update requires the token for anyone seeking to register a subchain and provide THETA collateral for the subchain validators. Holders of THETA can wrap and unwrap tokens on the Theta Web Wallet. Once logged in, users can see a newly introduced listing of wTHETA. The wrapped token can be added to MetaMask or sent to any other address on the Theta blockchain.
To learn more, visit our Investing in Theta Fuel (TFUEL) guide.
Livepeer recorded growth in Q3, notwithstanding the bear market
In other news, rival Ethereum-based video transcoding system Livepeer saw significant growth in Q3. Leading crypto analytics firm Messari reported that the decentralized video infrastructure protocol saw a massive bounce in the second half of 2022 despite the bear market. In the new report detailing the findings, Messari noted that Livepeer recorded 36.7 million minutes of video transcoded on its network in Q3, an 11.2% increase over the second quarter of the year.
The analytics firm explained that the growth indicated growing end-user demand and optimistic supply-side metrics. The transcoding fee revenue in terms of rewards in ETH grew by 52.2% from Q2 to an all-time high, which translated into $91,400 due to the poor dollar performance of the token. Rewards accrued staking the native LPT token bumped up by 16.6% to 650,516 tokens this quarter. However, as LPT is down by more than 90% from its ATH, the dollar equivalent of this revenue showed a 45.7% downturn – $4.8 million.
Livepeer, which operates on an incentivization mechanism with a 50% target level, saw daily LPT issuance drop to 0.024%. The mechanism helps maintain the staking participation rate; therefore, token inflation will keep reducing in the current quarter until the desired '50% of LPT tokens' staked is achieved. The protocol intends to achieve a cost-efficient method of broadcasting and streaming video and has been focused on supporting Web3-native video-enabled projects. The recent efforts have provided ground for the come-up of several projects, including the decentralized video calling app Huddle and the education platform Web 3 Edi.
To learn more, visit our Investing in Livepeer(LPT) guide.
Sam is a financial content specialist with a keen interest in the blockchain space. He has worked with several firms and media outlets in the Finance and Cybersecurity fields.