Malta Digital Exchange signs MoU to list FBC Digital Security Token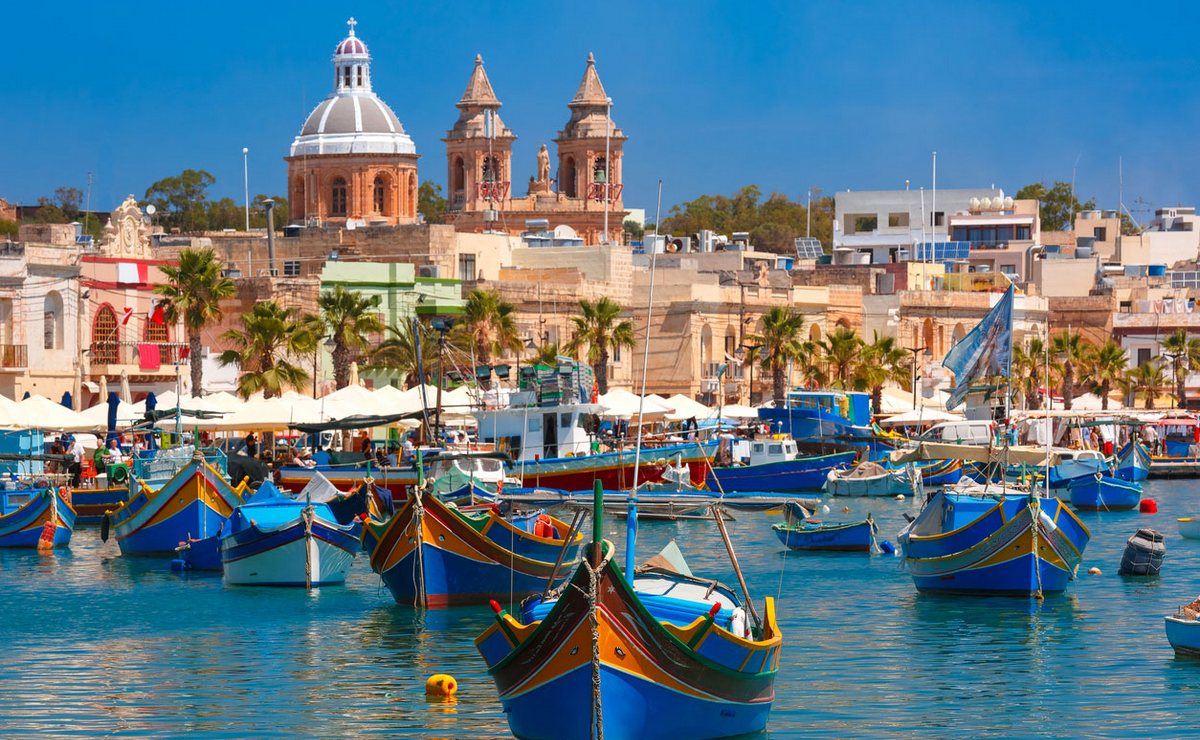 MDX agrees to list FBC token
The Malta Digital Exchange has recently indicated that they have come to an agreement with finbc.  This agreement takes form as a memorandum of understanding (MoU).  The details indicate that upon launch of the upcoming MDX platform, the digital security representing finbc will be listed for trading.
This is not the first MoU signed by the MDX.  With the launch of their platform coming closer, they are actively looking for appropriate assets to list.  In doing so, they will not have an empty platform on day one.  Instead, they will be able to offer investors a bevy of choices and opportunities from the get-go.
Other similar arrangements made in recent weeks include the following tokens.
Goldusa

Digital security backed by gold

Silverusa

Digital security backed by silver
Each of these respective tokens is a product of Canamex Gold Corp., which is based out of British Columbia, Canada.
Malta Digital Exchange (MDX)
The MDX is at the forefront of the digital securities industry.  Empowered by a forward thinking government, they have the ability to set the standard for exchanges hosting digital securities.
Having launched only in 2018, MDX has yet to launch a functional platform.  This launch is expected, by most, to occur within the upcoming calendar year.
CEO of MDX, Johan Ditz commented on the finbc MoU, stating, "MDX is very pleased that finbc has chosen our platform to offer their security token. Finbc has an innovative angle in managing operational assets and general enterprise resource planning via their corporate open peer-to-peer platform, which is in line with the current move towards automating company operations. Partnering with MDX provides finbc with a safe regulatory exchange, where transparency and pricing efficiency are at the forefront."
Finbc
Finbc is a peer-to-peer (p2p) finance platform.  This platform intends to disrupt services such as international invoicing, through the implementation of blockchain.
Finbc has a planned STO in the upcoming months.  Once the distribution of their token post-sale takes place, the MoU states that it will be listed on launch of MDX services.
Based out of Frankfurt, Germany, finbc was founded in 2018.  Company services are structured on top of Hyperledger technology.
CEO of finbc, Stefan Grimm, commented, "This is a win-win cooperation. On the one hand, not only for private investors but also for the public who will be able to invest in FBC tokens. On the other hand, MDX follows down its path to become a leading securities exchange by enriching its portfolio with another innovative blockchain fintech…Tradability of assets is key to investors. This is why we are happy to jointly contribute to the future success of Security Token Offerings by bringing a credible and promising project with a sustainable business model to one of the most innovative digital exchanges."
TokenSoft Extends Reach with 'Global Markets'
Broker / Dealer Acquisition
TokenSoft has announced the acquisition of a stake within an SEC registered broker / dealer.  As a result, this move will see 'Marpine Securities', rebranded as 'TokenSoft Global Markets'.
Although the initial stake only equates to 20%, the option remains for TokenSoft to acquire the full 100% of Global Markets.  If desired, further acquisition is, however, contingent on the approval from industry regulators.
TokenSoft customers will have access to a variety of new services with the completion of this move. For instance, one such service will be for digital security issuers to now have hosting options. They can both manage and host an STO themselves, or through Global Markets. Beyond this, TokenSoft now gains the ability to refer custody solutions, exchanges, and more.
This move follows a trend being seen in the sector, as various companies are pushing to become true end-to-end solutions. TokenSoft is now one step ahead of most of their competition.
TokenSoft
Based out of San Francisco, California, TokenSoft finds itself as a leader within the digital security sector. Catering to customers like Andra Capital, Hedara HashGraph, and more, TokenSoft specializes in blockchain solutions. They provide customers with the platform and services needed to issue and manage digital securities.
TokenSoft CEO, Mason Borda, commented on the acquisition of Marpine Securities LLC. He stated, "As a result of rapidly growing interest in the security token market, we have been inundated with requests for broker-dealer support services that we historically have not been able to provide…We heard our clients, and now we're answering. With this investment, we are building a one-stop-shop for digital asset issuance and management – enabling us to expand our security and compliance support to every stage of a digital asset's lifecycle."
TokenSoft Global Markets (Formerly Marpine Securities LLC)
With this acquisition, Marpine Securities LLC will now become known as TokenSoft Global Markets. Despite this move, The 'Global Markets' division of TokenSoft will continue to act independently from the 'mother company'. The pair, however, will function with a shared vision, and seamless integration with one another.
TokenSoft's Lawson Baker, Head of Project Zero, commented on the merger. He stated, "The new services offered by TokenSoft Global Markets will be fully integrated into our high touch customer experience…We are committed to providing our clients with everything they need to participate in the future of security tokens, and TokenSoft Global Markets is a reflection of that commitment."
Competition
Those looking to take market share away from TokenSoft are numerous. For example, recent months have seen the rapid development of various companies looking to provide token issuers with end-to-end STO services. Recently we have covered multiple of these endeavours, as shown below.
Above all, with these moves being made, look for TokenSoft to continue their presence at the forefront of the digital security sector.
OpenFinance Network launches first U.S. Security Token Trading Platform
From Beta to Live
In a long awaited announcement, OpenFinance Network has indicated that their platform has gone live.  In doing so, OFN becomes the first platform to facilitate the trading of digital securities within the United States.
Until this point, the project had been in beta – meaning it was a nearly finished product, being offered to only select users for the purpose of hashing out any remaining 'bugs'.
By going live, OFN essentially heralds a new age of liquidity, efficiency and opportunity for investors.  Secondary markets, representing a massive investor base, now allow for greater exposure of tokens distributed via STOs.  It is this ability to openly trade that equates to high levels of liquidity.
This platform is what many competitors are marching towards.  OpenFinance Network is the first one to achieve the goal.
Those that are interested in taking part in STOs, but are not accredited investors, should take solace.  Use of the platform is open to both accredited, and non-accredited investors.  This applies to both United States residents, as well as those outside of the nation's borders.
OpenFinance Network
Founded in 2017, OpenFinance Network is based out of Chicago, Illinois.  Since launch, OFN has established themselves as an industry leader.  Their specialties lay in their established framework for security token services.
Speaking on the live launch of OFN was company CEO, Juan Hernandez.  He stated, "2018 is said to be the year of security tokens, but, for us, this is only the beginning…We are committed to supporting all levels of investors in participating in this burgeoning alternative asset ecosystem. As we continue to partner with more security token assets, we are able to offer people more opportunities for wealth generation."
With their sights set on industry advancement, the sector should look very different during 2019.  Already boasting a plethora of tokens for investors to trade, expect for OFN to continue this growth.
One of the more notable tokens to be traded on the platform is that of Blockchain Capital (BCAP).  This was one of the industry's first STOs to ever have been completed.  This is just one example of some of the projects that can be found on OFN.
Read more on BCAP here.
Commentary
Various industry leaders have commented on the progress made by OpenFinance Network.  Here is what a few of them had to say:
CEO of Securitize, Carlos Domingo, says, "Security tokens, or digital securities, will only begin to make a meaningful contribution to the financial landscape when compliant trading can take place on a wide scale. We are proud to have partnered with OpenFinance Network to make this a reality."
Co-Founder of Blockchain Capital, Brad Stephens, says "As creators of the world's first security token, the BCAP, we are encouraged by the growth of the security token market and related infrastructure. We are excited to be partnering with OpenFinance Network that is enabling liquidity of security tokens in a regulatorily compliant way."
BANKEX to Open Security Token Trading Platform
BANKEX Platform
In addition to developing an STO/DSO framework, BANKEX has now announced the launch of a digital securities trading platform.
While multiple frameworks for the issuance and distribution process are in the works, few announcements have been made with regards to trading platforms.
 The main benefits being offered by digital securities typically hinge around liquidity and efficiency.  To achieve these sought after traits, retail investors must have access to secondary markets which host said tokens.
The planned trading platform by BANKEX will make these benefits a reality.  With plans to facilitate trading for both utility and security tokens, the platform stands to appeal to a diverse crowd.
While various security token protocols are on the market, the BANKEX platform will initially support the following:
Each of these token standards are products of the Ethereum blockchain.  They vary from the typical ERC-20 token by incorporating various features. These include, but are not limited to, facilitating KYC checks, adhering to AML, and more.
As of Oct. 30th, the exchange has launched with basic features. For now, trading is limited to BTC, LTC, ETH, BKX, and BCH.  In time, expansion of supported coins will see the inclusion of security tokens.
Custody
Straight from the SEC, it has been said that a major hurdle within the blockchain industry is that of custody solutions.  While various companies have indicated theirintent to create such services, very few have actually done so at this point in time.
Along with the launch of their trading platform, BANKEX also intends to offer custody services as well. This means that investors will be able to entrust their tokens to beheld by BANKEX in a safe manner.  A safe manner implies practices such as insurance acquisition, cold storage, etc.
End-To-End
Instead of focusing on a subset of the digital securities industry, BANKEX intends to be a comprehensive platform.  While this makes the hurdle towards widespread launch higher, it also raises their ceiling for potential as a platform. 
If BANKEX is successful in what they want to achieve, investors will have no need to utilize outside services, thereby increasing the influence of BANKEX within the sector.
BANKEX
Founded in 2015, BANKEX is based out of New York, New York.  They are a financial service company with self-described mission to… "Add liquidity to assets that have an underrated value due to the way that classic financial markets currently operate."
Beyond the news of their intended platform launch, BANKEX recently made news as they were the recipient a Maltese VFA Licence.  This opens the door to various financial services, which are detailed in a recent BANKEX blog post, HERE.