Malta Digital Exchange signs MoU to list FBC Digital Security Token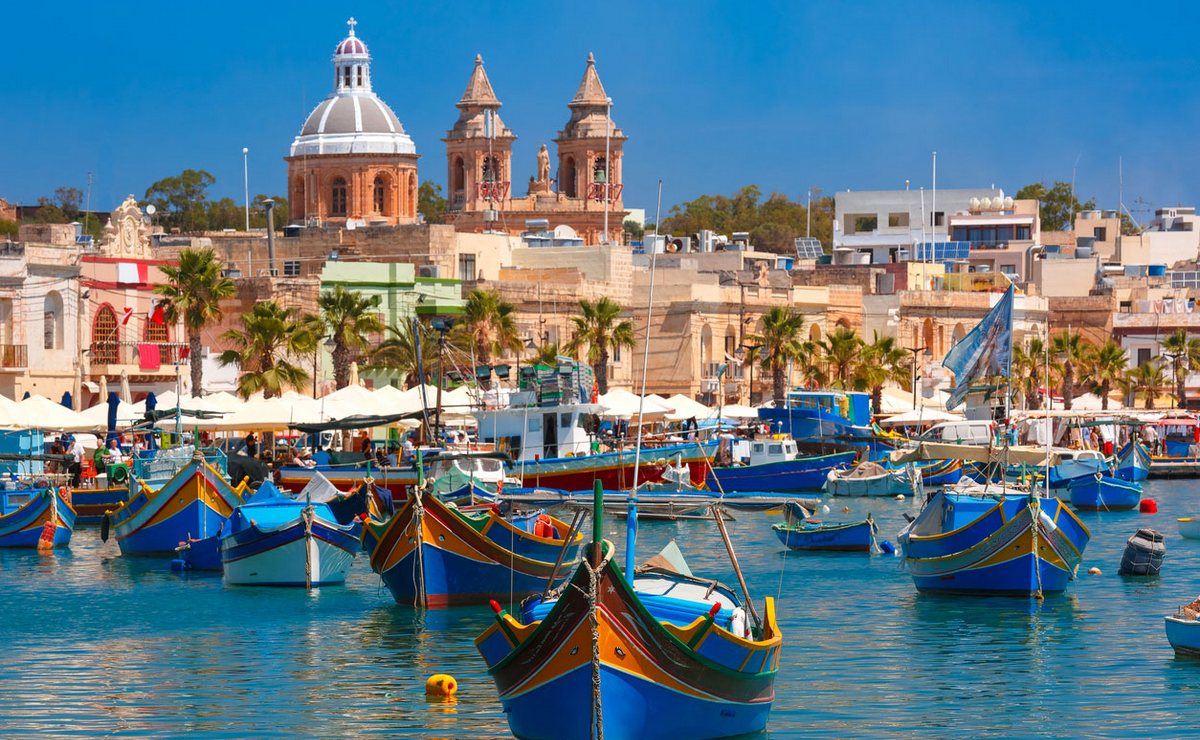 MDX agrees to list FBC token
The Malta Digital Exchange has recently indicated that they have come to an agreement with finbc.  This agreement takes form as a memorandum of understanding (MoU).  The details indicate that upon launch of the upcoming MDX platform, the digital security representing finbc will be listed for trading.
This is not the first MoU signed by the MDX.  With the launch of their platform coming closer, they are actively looking for appropriate assets to list.  In doing so, they will not have an empty platform on day one.  Instead, they will be able to offer investors a bevy of choices and opportunities from the get-go.
Other similar arrangements made in recent weeks include the following tokens.
Goldusa

Digital security backed by gold

Silverusa

Digital security backed by silver
Each of these respective tokens is a product of Canamex Gold Corp., which is based out of British Columbia, Canada.
Malta Digital Exchange (MDX)
The MDX is at the forefront of the digital securities industry.  Empowered by a forward thinking government, they have the ability to set the standard for exchanges hosting digital securities.
Having launched only in 2018, MDX has yet to launch a functional platform.  This launch is expected, by most, to occur within the upcoming calendar year.
CEO of MDX, Johan Ditz commented on the finbc MoU, stating, "MDX is very pleased that finbc has chosen our platform to offer their security token. Finbc has an innovative angle in managing operational assets and general enterprise resource planning via their corporate open peer-to-peer platform, which is in line with the current move towards automating company operations. Partnering with MDX provides finbc with a safe regulatory exchange, where transparency and pricing efficiency are at the forefront."
Finbc
Finbc is a peer-to-peer (p2p) finance platform.  This platform intends to disrupt services such as international invoicing, through the implementation of blockchain.
Finbc has a planned STO in the upcoming months.  Once the distribution of their token post-sale takes place, the MoU states that it will be listed on launch of MDX services.
Based out of Frankfurt, Germany, finbc was founded in 2018.  Company services are structured on top of Hyperledger technology.
CEO of finbc, Stefan Grimm, commented, "This is a win-win cooperation. On the one hand, not only for private investors but also for the public who will be able to invest in FBC tokens. On the other hand, MDX follows down its path to become a leading securities exchange by enriching its portfolio with another innovative blockchain fintech…Tradability of assets is key to investors. This is why we are happy to jointly contribute to the future success of Security Token Offerings by bringing a credible and promising project with a sustainable business model to one of the most innovative digital exchanges."
REMCO Software to see Security Tokens Listed on LATOKEN
Upcoming STO
REMCO Software is in the midst of completing a 'security token offering'. As you may know, this refers to a crowdfunding campaign tailored towards accredited investors. During the offering, investors are able to purchase digital securities in the form of a token, typically representative of equity shares within the issuing company – an efficient merger of traditional and future finance.
Recently, REMCO announced good news, as they have secured an agreement that, once issued, will see their tokens listed for trading on the LATOKEN platform. By providing a flexible listing platform, LATOKEN will enable investors to easily trade between REMCO tokens and FIAT currencies. The ability to do so is expected to result in new-found levels of liquidity, not normally witness when dealing with such assets.
Commentary
In their press release, representatives from both REMCO and LATOKEN spoke on the agreement, and what it means for the industry.
Valentin Preobrazhenskiy, CEO of LATOKEN, stated,
"We are especially pleased to welcome REMCO token in the pool of our future projects. Their business model is both practical and very innovative. It brings a great deal of added value to the industry."
Peter Ojo, CEO of REMCO Software, stated,
"LATOKEN's innovative approach appealed to us…There are many crucial steps to getting this business off the ground, and we appreciate reaching this milestone with LATOKEN."
REMCO Software
REMCO is a young company looking to revolutionize the remittance industry. They intend to do so, by utilizing traits inherent to blockchain technology that will allow for greater transparency and efficiency in finance. They were founded in 2018, and are based out of Laurel, Maryland.
Company operations are currently spearheaded by CEO, Peter Ojo. Under his watch, the company hopes to successfully complete a security token offering, which will facilitate their envisioned future.
LATOKEN
LATOKEN refers to 'Liquid Assets Platform'. Founded in 2017, CEO, Valentin Preobrazhenskiy, has guided the platform into becoming a promising player within the industry. As their name implies, the platform aims to bring liquidity to a variety of assets.  Through their FIAT gateways, they have now begun to attract the attention of companies, such as REMCO.
In Other News
While this is the first time that each of these companies have graced our headlines, there is no shortage of news in the industry. Here is a brief look at a few articles detailing recent partnerships, and industry developments.
How Lition Utilizes Blockchain for a Greener Future
Elevated Returns and Securitize to Utilize Tezos for digital Securities
Wyoming Moves to Allow Tokenization of Corporate Stocks
Magic BlockchainQA to Collaborate with Securitize
Cross-Collaboration
It was recently announced by Magic Blockchain QA, that they have established a working relationship with industry leader, Securitize.
The nature of this relationship will see each company refer clients to the other. They are essentially building bridges, which will provide clients with a greater variety of integrates services.
In addition to client referrals, this relationship will see Magic BlockchainQA offer their quality and analysis services for the DS-Protocol. This protocol was custom built by Securitize to fit the needs of the digital securities industry. Through its implementation, clients are able to sell, create, issue, and manage digital securities backed by a variety of assets.
This development is reminiscent of one that occurred just recently. At that time, we reported on a similar relationship between DESICO and Securitize. As stated, these types of relationships are key to ensuring steady growth in the relationship. At this stage in the game, what is good for one player is good for all players.
Commentary
Anuraj Soni, President of Magic Blockchain QA, took the time to address this development.
"The Securitize platform has gained significant prominence in last few years and this partnership allows Magic to train its consultants on this platform enabling Securitize clients easy access to a pool of Magic consultants who can help with the seamless adoption of this platform."
Magic BlockchainQA
Magic BlockchainQA touts themselves as the world's first quality and analysis services dedicated to blockchain applications. Check out the following video to learn more about why this is an important and needed service.
This young company was founded in 2018, and is based out of New York City. Company operations are overseen by President Anuraj Soni. He boasts years of experience in leadership roles at companies like Bank of America, GENPACT, and other.
To date, Magic BlockchainQA has established partnerships with not only Securitize, but MythX as well.
Securitize
Securitize is one of the leading companies in the rapidly developing digital securities sector. They operate out of San Francisco, under the watch of CEO, Carlos Domingo.
Since commencing operations in 2017, Securitize has developed a tech-stack that allows for them to offers clients end-to-end tokenization services. These services range from token creation, to issuance, and lifetime management post distribution.
In Other News
To learn more about the companies discussed here today, make sure to check out a few of the articles below. While this is the first time we have detailed Magic Blockchain, Securitize is a regular on our newsfeed.
Securitize combines forces with DESICO
Modulus to Implement Securitize technologies
Securitize chosen to participate in IBM Blockchain Accelerator
Blockchain Identity Firm WISeCoin Announces STO
The Swiss-based cybersecurity firm, WISeCoin announced plans to host an STO in Q2 2019. The announcement has captured the attention of analysts and follows the receival of a "no-Action Letter" from the Swiss Financial Supervisory Authority (FINMA). The move marks another step forward for the Swiss security token market.
WISeCoin is a subsidiary of WISeKey. WISeKey created the WISeCoin platform to furhte3r pursue their blockchain identity strategy. Speaking on the decision to host an STO, WISeKey CEO, Carlos Moreira, discussed how his platform utilizes a wide-range of "blockchain enabled microchips" to provide clients with a customizable identification system. He also touched on the importance of increasing your digital identification procedures to adapt to the "evolving device landscape."
WISeCoin
WISeCoin developers seek to revolutionize the world of digital identification via the integration of IoT, blockchain, and AI. The concept is anything but simple. WISeCoin integrates a host of proprietary technology to merge seamlessly merge these sectors. Here's how the system functions.
Blockchain of Identity
Blockchain identification systems are nothing new to the sector. The ability to verify, authenticate, and securely manage digital identities via the blockchain continues to drive more firms into this business model. What makes WISeCoin different is their approach to the problem.
WISeCoin developers decided to leverage the immutable nature of blockchain technology by pairing it with the Internet of Things (IoT). The IoT is the network of billions of smart devices currently entering the market. These items are able to monitor and communicate with each other.
To put the scope of this network into perspective, there were 15.4 billion smart devices connected in 2015 according to IHS reports. Intel plans to expand that network to 200 billion devices by 2020. Of these smart devices, wearable units are the fastest growing. IDC forecasts predict a 31 percent increase in this sector by 2020.
As you could imagine, leveraging these devices is an extremely powerful way to monitor, verify, and authenticate people, or items. In order to accomplish this monumental task, WISeCoin developers employ "Root of Trust" RoT and PKI protocols. RoT protocols provide secure authentication across both digital and physical environments.
WISeKey International Holding Ltd.
The world of AI, IoT, and blockchain are destined to play important roles in the future. WISeKey combines the best attributes of these advanced sciences. The firm is sure to see continued success in the coming months as their STO approaches.