Looking at the Past Week of Digital Securities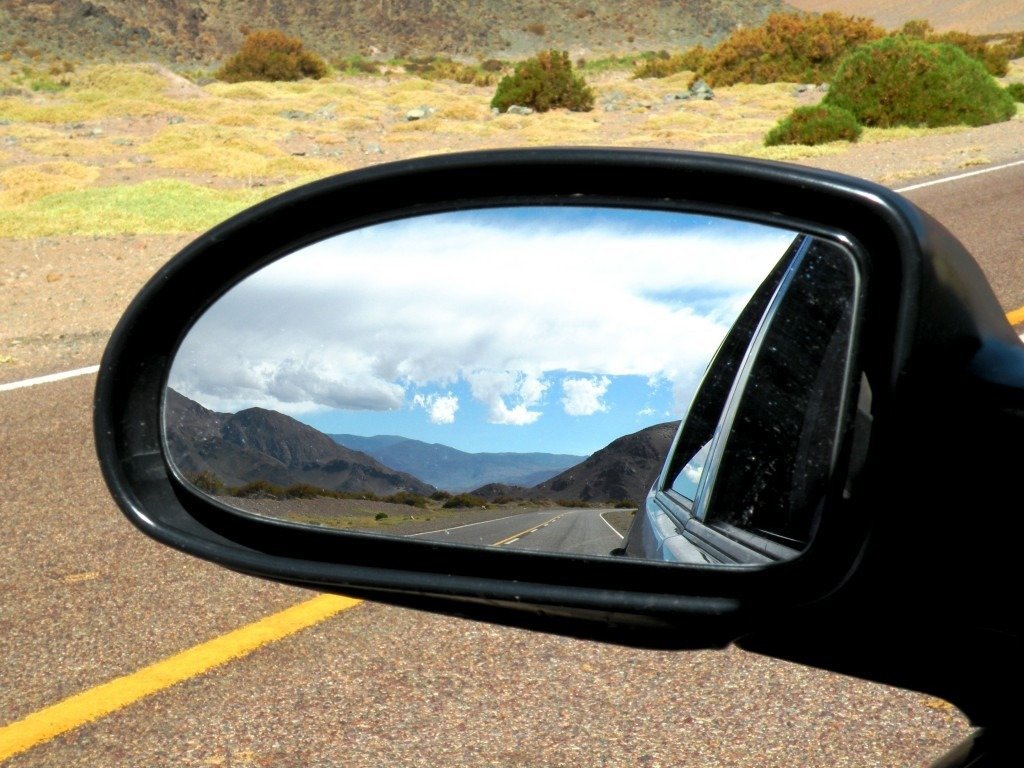 This past week saw multiple positive developments in the digital securities sector. This included the announcement of new STOs, regulatory clarity, and licensure applications. Here is a brief recap of highlights from this past week.
Regulation
While regulation is typically slow moving, multiple developments, of note, took place this week.
Part of the appeal to digital securities and their secondary markets, is the global reach. This brings importance to the monitoring of global regulation efforts. With this in mind, one nation making headway in this area is Germany.
Only days ago, the German Federal Ministry of Finance published a paper, which called for regulation of digital securities. This is a positive step forward, as another influential nation gives credence to the legitimacy of this sector.
Within the United States, Wyoming has proven to be ahead of most with regards to regulation. This week, the state better defined ownership and classification of digital securities.
Partnerships
On the partnership front, the industry was greeted with news of multiple new pairings this past week.
One such example includes the pairing of BankRoll and KoreConX. This team up will see a crowdfunding platform, provided by BankRoll, supplemented by a suite of compliance services from KoreConX.
Beyond partnerships geared around technical expansion, we also saw a noteworthy partnership based around geographic expansion. This announcement came from Swarm and BlackBox Labs. This particular arrangement was undertaken with the goal of growing the digital securities sector in Asia.
Security Token Offerings
While the continuing stream of partnership announcements is certainly a positive thing to see, they mean nothing without actual execution. With that in mind, this past week saw multiple examples of clients actually announcing their intent to host an STO.
For those interested in foreign real estate, VR Bank will be hosting a real-estate backed STO with the help of services rendered by Tokeny and Lition.
While real-estate backed digital securities have proven to be the most popular implementation of the technology to date, there remain various other unique use cases. One example of this is Vemanti – a Vietnamese company looking to develop an e-loan platform. It was divulged that Vemanti will be hosting their own STO with the help of industry stalwart, Securitize.
Licensure
Malta has been vocal over the past two years, with regards to their intent on becoming the world's blockchain hub. Two organizations which stand to play a role in achieving this goal are the Malta Stock Exchange (MSE) and the Malta Digital Exchange(MDE).
The MDE announced the moving of their physical operations, to reside alongside the MSE. With the company actively trying for licensure as a securities trading platform, this move was made with the future in mind. Upon successful licensure, the two companies are expected to work closely together in developing trading services.
A Look Forward
Development and opportunities within the sector have no signs of slowing. As regulatory clarity is afforded to those looking for it, investors should be greeted with an increasing number of opportunities as time passes. Digital securities are in the beginning chapter of an exciting story yet to play out.
BlockState Gains Clarity on STO Taxation Within Switzerland
No Tax. No Vat.
BlockState, a Swiss digital securities issuance platform, has recently closed their very own STO. Upon doing so, multiple questions were raised with regard to how capital, brought in during this event, would be taxed.
The STO hosted by BlockState represented the first of its kind in the region, making the young company a trailblazer within the digital securities sector.
As stated by BlockState, confusion remains on the taxation of capital raised through STOs…until now.
Clarity
In an effort to gain clarity on the situation, and set a precedent moving forward, BlockState turned to PST Legal. This law firm was tasked with gaining clarity from Swiss regulators. Their efforts were successful, with recent rulings being doled out.
It was ruled that capital raised through such means would NOT be subjected to either profit tax, nor value-added-tax (VAT). Rather, much like traditional capital raises, funds garnered through STOs structured in such as manner would only be subjected to 'security issue tax'.
By achieving this, BlockState has not only made their own path easier moving forward, but for others as well. This ruling provides future STOs with precedent and clarity on how their actions will be received by regulators.
Commentary
In their release, BlockState comments on the development. They state that it was concluded that the,
"…issuance and the profit on the sale of own shares through a security token offering in this specific case does not trigger profit tax and added-value tax, but security issue tax. This is a unique tax clarification for the BlockState's security token offering model and marks the first time that a Swiss tax authority has issued a ruling on the tax classification of an equity STO."
With this development, BlockState commented on what it means to them. It was stated,
"We are excited to be part of the progress in this space, not only developing leading technology and legal frameworks, but being able to play an active role in the regulatory conversation around security tokenisation."
BlockState
BlockState is a Switzerland based company, which was founded in 2018. Above all, Blockstate acts as an issuance platform for companies looking to tokenize assets. The company operates with a mission of unlocking trapped wealth, through the use of blockchain technologies.
CEO, Paul Claudius, currently oversees company operations.
Zug, Switzerland
With their progressive approach to blockchain, and companies taking part within the industry, Switzerland is fast becoming a hub for the technology. This has led to the town of Zug being dubbed 'Crypto Valley'.
Companies involved with blockchain have been drawn to the area, as the Swiss government has taken the initiative to provide clarity on law and regulations governing the sector. Being afforded this clarity allows for these companies to operate efficiently, and without fear of repercussions for actions taken.
In Other News
In months past, we have detailed development pertaining to BlockState multiple times. From their migration of ERC tokens, to hosting STOs on behalf of others, BlockState has remained busy. The following articles dive deeper into each of these events
BlockState Hosts First STO for Streetlife International
BlockState to Add ERC Tokens to Corda
Prime Trust to Utilize Various Services Provided by Vertalo
On-Chain Cap Table
Building off of a relationship first established in 2018, Prime Trust and Vertalo have announced new growth in this partnership.
This development will see Prime Trust utilize, and benefit, from services provided by Vertalo, including cap-table management.
For a company to be successful, it is of great importance to have a thorough knowledge of its equity breakdown – including values, dilution, ownership, etc. This tedious process is made simple through services provided by companies such as Vertalo.
Shared Responsibilities
In their announcement, this paring of companies notes various areas in which they will find themselves cooperating. The following points were provided in their press release, describing how they will be working together.
The creation and support of on-chain cap tables for thousands of Prime Trust crowdfunding issuers through the Vertalo Registry, a service which is directly connected to Prime Trust's Custody, KYC/AML, escrow, and onboarding services
Preferential pricing for Prime Trust clients who choose to utilize Vertalo's B2B SaaS cap table platform, and simple opt-out for those who wish to use a spreadsheet or other platform to manage their investor file
The option for participating issuers (Prime Trust clients) to tokenize their cap tables from within their branded Vertalo interface at any time in the future, using any issuance platform or smart contract that is supported by an exchange and partnered with Vertalo
Commentary
Representatives from each company took the time to elaborate on this partnership, and what it means moving forward. The following is what each had to say on the matter.
Kevin Lehtiniitty, CPO for Prime Trust, states,
"Vertalo has come to the realization that mass adoption of asset tokenization requires that blockchain specific concepts such as wallets and addresses be black-boxed from the typical retail user. We at Prime Trust share the belief with the Vertalo team that crossing the chasm requires abstraction and simplicity, which makes us excited to announce this partnership. Using Vertalo's very intuitive tools, any issuers from our crowdfunding business will be able to manage and tokenize their securities as well as provide their investors with UI access to view their investment. We're very excited to continue working with the team at Vertalo on expanding our partnership and offering this tokenization potential to all our issuers. There's much more to come with Vertalo which we'll share with the world when the time is right."
Dave Hendricks, CEO of Vertalo, states,
"Vertalo's partnership with Prime Trust will provide their thousands of clients with Vertalo's on-chain cap table, issuer and investor interfaces, enabling Prime Trust's clients to directly connect with their investors for the goal of improving the investor relations and ownership experience. Prime Trust clients who convert to Vertalo will also be provided with ultra-low cost 'optional tokenization' of their cap table in the event that they want to convert their paper shares to digital assets for trading on Vertalo partners such as OpenFinance. This deep integration between Prime Trust and Vertalo builds on more than a year of co-development effort that has sought to simplify the purchase, management and sale of digital assets for both issuers and investors. We're proud to work with the team at Prime Trust and look forward to announcing more useful innovations together soon."
Prime Trust
Operating out of Las Vegas, Prime Trust was founded in 2016. The team at Prime Trust has developed a variety of offerings serving the digital securities sector. This includes custody, escrow, compliance, and more.
CEO, Scott Purcell, currently oversees company operations.
Vertalo
Operating out of Texas, Vertalo first launched in 2017. The company offers a variety of services tailored towards the blockchain industry – ranging from cap table management, to an issuance platform, and more. To date, they remain one of the most active companies within the digital securities sector.
In our on-going interview series, we have had the pleasure of interviewing CEO, Dave Hendricks. Visit this interview below to learn more about Vertalo and their plans for the future.
Interview Series – Dave Hendricks, CEO of Vertalo
In Other News
Each of the companies discussed here today have caught our attention on multiple occasions over the past year. The following articles elaborate on a few of the developments which each have made during this time.
Prime Trust Ramps up Security Measures with Help from Fireblocks
Vertalo Releases V-Token Software for Usage during Tokenization
Vertalo and tZERO See Influx of Talent as Multiple hiring's are Made
RISE Secures Broker-Dealer in Entoro Capital
Brought to you by…
RISE Wealth Technologies has announced that they have secured a broker-dealer for their currently live security token offering. This role has been filled by Entoro Capital, and will see them provide their services immediately.
In their current STO, RISE has set out with a goal of raising $120 million in funding. These funds are being raised, as the company looks to fuel their continued expansion and product development.
For investors that take part in the STO, they will be rewarded with a variety of benefits.
Regular Dividends garnered from various platform features
4% p.a. Extra Payback in addition to Profit Payouts
Entitlement to Proceeds should RISE undergo an IPO
Commentary
Upon making their announcement, representatives from each, Entoro Capital and Rise, took the time to comment. The following is what each had to say on the development.
James C. Row, Managing Partner at Entoro Capital, stated,
"RISE is led by serial-entrepreneurs with a strong management team and a proven track record, which was crucial to us…A strong confidence in the team is paired with a shared belief that the future in asset management will be technology-driven. This makes RISE a perfect fit for Entoro."
Stefan Tittel, CEO of RISE, stated,
"We are excited to be partnering with Entoro who has proven to be an experienced partner for companies within the FinTech industry…Their strong cross-industrial network has for years been a valuable asset to many partnerships. With the Broker-Dealer Agreement for Capital Raise we anticipate a great deal of mutually beneficial opportunities and synergies for both companies – with most of these benefits accruing to our clients."
RISE Wealth Technologies
RISE has operated since 2012, within Grunwald, Germany. Through the use of AI, the team at RISE have developed a set of trading algorithms. These are built to provide retail investors with access to professional style trading tactics.
CEO, Stefan Tittel, currently oversees company operations.
We recently covered RISE, as they look to raise capital through and STO. Check out the following article to learn more about this event.
RISE Wealth Technologies Aim for a $120 million Security Token Offering
Entoro Capital
Operating out of Houston, Texas, Entoro Capital is an investment bank that has shown great interest in blockchain technologies. This interest has led them to develop services and platforms such as OfferBoard, Entoro Xpress, and more.
Managing Partner, James C. Row, currently oversees company operations.
Strategic Partnerships Abound
This is not the first time that Entoro has played a pivotal role in an STO, or as half of a strategic partnership. The following articles discuss various examples demonstrating their rapid development and adoption as of late.
Elite Mining – The Future of Mining is Green
DigiMax & Entoro to Collaborate as Advisors on Digital Security Offering
Entoro Eyes Secondary Markets Through Partnership with Unicorn