Looking at the Past Week of Digital Securities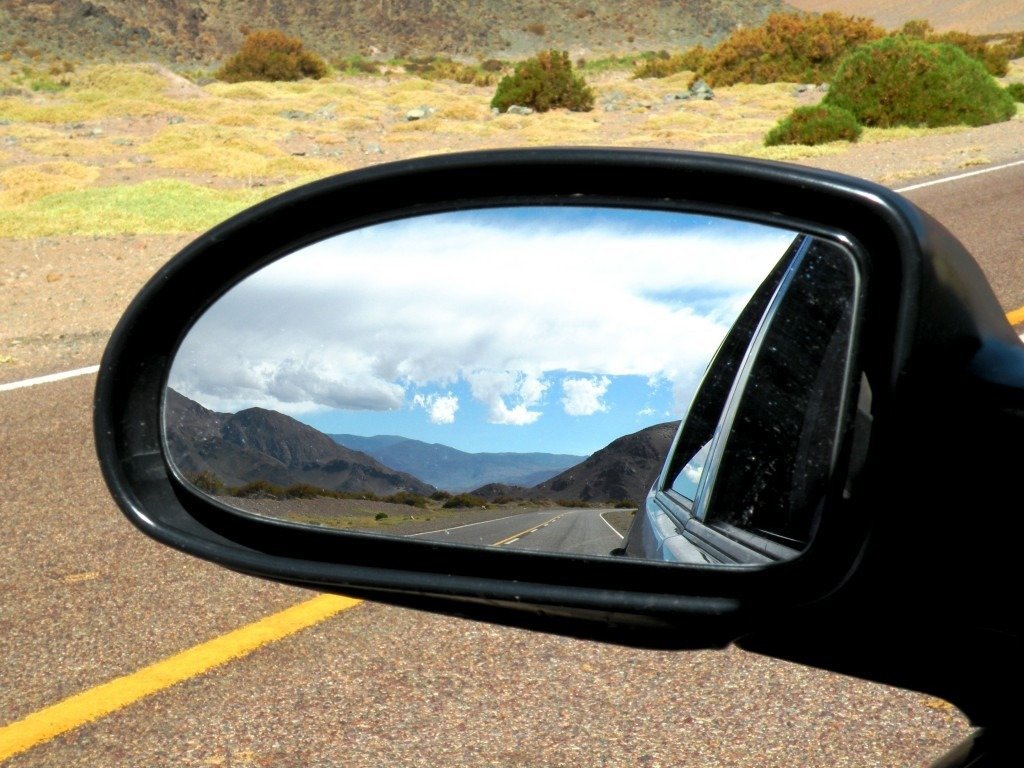 This past week saw multiple positive developments in the digital securities sector. This included the announcement of new STOs, regulatory clarity, and licensure applications. Here is a brief recap of highlights from this past week.
Regulation
While regulation is typically slow moving, multiple developments, of note, took place this week.
Part of the appeal to digital securities and their secondary markets, is the global reach. This brings importance to the monitoring of global regulation efforts. With this in mind, one nation making headway in this area is Germany.
Only days ago, the German Federal Ministry of Finance published a paper, which called for regulation of digital securities. This is a positive step forward, as another influential nation gives credence to the legitimacy of this sector.
Within the United States, Wyoming has proven to be ahead of most with regards to regulation. This week, the state better defined ownership and classification of digital securities.
Partnerships
On the partnership front, the industry was greeted with news of multiple new pairings this past week.
One such example includes the pairing of BankRoll and KoreConX. This team up will see a crowdfunding platform, provided by BankRoll, supplemented by a suite of compliance services from KoreConX.
Beyond partnerships geared around technical expansion, we also saw a noteworthy partnership based around geographic expansion. This announcement came from Swarm and BlackBox Labs. This particular arrangement was undertaken with the goal of growing the digital securities sector in Asia.
Security Token Offerings
While the continuing stream of partnership announcements is certainly a positive thing to see, they mean nothing without actual execution. With that in mind, this past week saw multiple examples of clients actually announcing their intent to host an STO.
For those interested in foreign real estate, VR Bank will be hosting a real-estate backed STO with the help of services rendered by Tokeny and Lition.
While real-estate backed digital securities have proven to be the most popular implementation of the technology to date, there remain various other unique use cases. One example of this is Vemanti – a Vietnamese company looking to develop an e-loan platform. It was divulged that Vemanti will be hosting their own STO with the help of industry stalwart, Securitize.
Licensure
Malta has been vocal over the past two years, with regards to their intent on becoming the world's blockchain hub. Two organizations which stand to play a role in achieving this goal are the Malta Stock Exchange (MSE) and the Malta Digital Exchange(MDE).
The MDE announced the moving of their physical operations, to reside alongside the MSE. With the company actively trying for licensure as a securities trading platform, this move was made with the future in mind. Upon successful licensure, the two companies are expected to work closely together in developing trading services.
A Look Forward
Development and opportunities within the sector have no signs of slowing. As regulatory clarity is afforded to those looking for it, investors should be greeted with an increasing number of opportunities as time passes. Digital securities are in the beginning chapter of an exciting story yet to play out.
PCF Capital to Host $250 milllion DSO through KoreConX
$250 million DSO
One of the largest digital security offerings, to date, has recently been announced. In an upcoming DSO, Australian based, PCF Capital, will be hosting a whopping $250 milllion event, aimed towards the mining and resource sector.
This DSO will be made possible through the use of KoreConX and their digital securities issuance platform. By choosing to use KoreConX, PCF Capital will be gaining access to the KorePartners. This is a network of strategic partnerships which KoreConX has been developing for some time.
This offering will be open to accredited investors in select countires, including the United States, Canada, Australia, and more.
Commentary
In making their announcement, representatives from each, PCF Capital and KoreConX, took the time to comment on the development discussed here today. The following is what each had to say on the matter.
Liam Twigger, Managing Director at PCF Capital, stated,
"We are a global company that requires a global solution. We selected KoreConX because it will allow us to remain compliant with regulations not only in the USA and Australia but in multiple other jurisdictions around the world…This is a very important step in the history of PCF and we want to make sure our investors are protected and have a platform to be able to manage the entire lifecycle of the digital securities. That's why we are using the best possible tools for the job."
Oscar Jofre, CEO at KoreConX, stated,
"We are disruptors and what better way to do that than work with one of the world's oldest sectors adopting Digital Securities for their offering. PCF Capital's global reputation in the mining sector made the decision easy for us to bring them on as clients to our platform…Now is the time for the traditional investor to understand the value and trust of digital securities. Having a global offering of this magnitude heavily investing in a Digital Securities Offering is great for the industry as a whole. Many more will follow once the infrastructure is in place for it, and this is what we are doing with the KoreProtocol."
PCF Capital
PCF Capital is an investment banking group, which is headquartered in Australia. Since being founded in 1999, PCF Capital has gone on to manage over $3.5 billion in deals.
Operations are overseen by Managing Director, Liam Twigger.
KoreConX
KoreConX was founded in 2016, and is headquartered out of New York. Above all, KoreConX has been striving to become the most comprehensive platform for private capital markets. This means developing in-house solutions, and partnerships which facilitate needs within the digital securities sector. To date, KoreConX has begun seeing adoption of their platform, as multiple DSOs are scheduled.
Company operations are overseen by CEO, Oscar Jofre.
In Other News
I recent months, KoreConX has found themselves in our headlines on various occasions. Check out the following articles to learn a bit more about what this promising company has been up to.
KoreConX the Protocol of Choice for Upcoming Digital Security Offering by 3iQ
BankRoll Ventures and KoreConX Aim to Tackle Security Token Offerings
KoreConX Partners with SME Brokers
Blockport STO Fails to Gain Traction – Platform to Shutdown
Failure to Launch
On a disappointing note, Blockport has announced the cancellation of their ongoing security token offering. After launching the event, roughly 1 month ago, the team has indicated that they have failed to attract their minimum threshold of investments.
This comes as a letdown to the industry, as Blockport represented one of the first security token offerings to be offered through the Tokeny platform. To date, only a handful of STOs have taken place through ANY issuance platform.
Future Aspirations
While Blockport will be returning investments to the few participants in their STO, they have indicated that this is not the end for them. Their intent is to scale back operations in the short term, reflect, and establish a path for future growth.
This means that the platform will be shutting down in the coming weeks, revering to a 'development mode'.
Commentary
Blockport CEO, Sebastiaan Lichter, elaborated on the cancellation in a statement to the public. The following is what he had to say on the matter.
"In the past few months our team has worked extremely hard to launch the first round of our STO, and yesterday this ended after being open for almost one month…In short, the results of the fundraise are not sufficient to proceed with the issuance of BPS tokens."
Despite this, Sebastiaan Lichter remained confident in the future of blockchain. He continued,
"We still see a lot of opportunities in this industry and have built a top performing trading platform that many people love to use and which has had almost zero downtime or issues since we launched it in the summer of 2018…Whilst developing our platform, our goal is to explore opportunities that support a restart of the Blockport platform in the future."
BlockPort
Operating out of Amsterdam, Blockport is a Dutch company, which was launched in 2017. Under the watch of CEO, Sebastiaan Lichter, Blockport has developed and launched a trading platform, tailored toward, both, utility and security tokens.
The security token offering, discussed here today, was launched through the Tokeny issuance platform, on March 31st, 2019.
Tokeny
Tokeny is a Luxembourg based company, which was launched in 2017. Above all, Tokeny acts as an issuance platform, providing companies with solutions for the tokenization of assets. Tokeny was responsible for facilitating the Blockport STO – For their part, the event went off without a hitch.
In Other News
While the failed STO is an unfortunate situation, BlockPort is by no means alone. For a variety of reasons, there have been various deals to have fallen through in the past few months. The following articles detail a couple of these situations.
Harbor Cancels Convexity Properties STO
Due Diligence Process Delays tZERO Investment
BitBond Opens Bounty Program for Live Security Token Offering
BitBond Bounty
BitBond, a blockchain company hosting a FINRA approved STO, has recently announced the launch of a bounty program. This program was launched in an attempt to raise market awareness of their ongoing security token offering.
This STO, scheduled to be live until early June, has seen modest success thus far, with investors contributing over €2 million to date. This puts them well on their way to raising the minimum €3 million in the event.
In an attempt to ensure the minimum €3 million threshold is met in their STO, the bounty program consists of 6 main ways in which participants can be rewarded.
Hunter Bounty

Referrals leading to bounty program participation

Affiliate Bounty

5% commission on referrals leading to investments over €10,000

Signature Bounty

Token compensation for active BitcoinTalk users which advertise the STO in their signature.

Creative Bounty

Rewards for creative advertising in the form of memes, gifs, images, etc.

Social Media Bounty

Compensation for STO promotion through qualified Twitter, Facebook, LinkedIn, and Telegram accounts

Content Bounty

Rewards for creation of articles, and videos, which raise awareness about the BitBond STO.
Bounty Programs
A bounty program is a promotional event, aimed towards raising awareness of a fundraiser. Participants in such programs are typically compensated for promoting a company with tokens. Promotional tasks are often varied, such as writing articles, attaining referrals, reporting bugs, and so on.
While bounty programs were commonplace throughout the ICO boom, the concept is new when being applied to security token offerings. Time will tell if this promotional tool is an effective one when dealing with this new form of fund raising.
Commentary
BitBond CEO, Radoslav Albrecht, commented to CrytoGlobe on the choice to host a bounty program. He stated the following.
"Since our launch in 2013 Bitbond has always worked closely with the crypto and blockchain community. This bounty program gives us the opportunity to engage further with our community, reward Bitbond early adopters and spread the news about our new groundbreaking project, the Bitbond STO."
BitBond
BitBond is a Germany based company, which was launched in 2013. Above all, BitBond utilized blockchain to facilitate financial services. This primarily includes the issuance of business loans.
Company operations are overseen by Founder and CEO, Radoslav Albrecht.
We recently detailed BitBond and their FINRA approval – a feat not achieved by scores of applicants prior to BitBond. Check out the details to this success HERE.
In Other News
Beyond BitBond utilizing the Stellar blockchain for issuing security tokens, Stellar has experienced growing levels of adoption in recent months. The following articles demonstrate various ways in which this adoption has occurred.
Smartlands Releases Stellar Powered Wallet Supporting security Tokens
Stellar Chosen by Wevest for Security Token Offering Platform