Fantom Falters in DeFi Sector as FTM Price Falls Below the Crucial $2.00 Level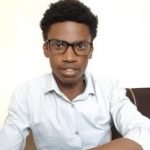 Securities.io is committed to rigorous editorial standards. We may receive compensation when you click on links to products we review. Please view our affiliate disclosure. Trading involves risk which may result in the loss of capital.
Alongside the majority of crypto assets, Fantom's FTM is trading in the red today. The token, which appeared unsusceptible to market swings at some point last month, has lost over 37% of its value in the last two weeks.
Its market dominance in the decentralized finance space has also waned greatly during this period. Fantom shot up as high as third place among chains with the biggest total value locked in the third week of last month but has since been dethroned and pushed down to fifth.
The FTM token is currently trading at $1.90 against the dollar – down almost 10% in the last 24 hours. Among the top 20 crypto tokens by market cap, only a handful including Solana (SOL), have seen a bigger loss. The latter took a huge blow after news of an exploit on the Wormhole bridge broke earlier today.
Fantom's average daily transactions drop below 1 million
Market data shows that Fantom's average daily transactions have been stuck below the 1 million range for the last six days. This comes after a run of almost two weeks, where the platform recorded an average figure above the mark.
The daily transaction count between January 25th and January 27th nearly matched figures for Ethereum during the same period. Fantom, whose daily transactions peaked above 1.8 million in September last year, actually saw more transactions than Ethereum on January 22nd. Market experts attributed this surge to the introduction of high yield rewards and new products on the network.
The directed acyclic graph smart contract platform has, however, failed to maintain this momentum into February. FTMScan data shows that the average transactions dropped below 975,000 on Friday before sinking again to about 843,000 at the end of the weekend. Though this figure rose from 818,466 on Monday to 888,027 yesterday, it is still below 1 million.
The shrinking figures could probably be due to the movement of investors away from Fantom to other platforms where they can farm their projects and benefit from better yields.
Meanwhile, Ethereum has maintained a relatively close average transactions count since January 25th.
Data from EtherScan shows that the number of daily transactions on Ethereum has been swinging closely between 1.155 million and 1.185 million since the beginning of the week.
Fantom drops to fifth place among chains with biggest TVL
Fantom's DeFi investors enjoyed a good run in the third week of January. As other markets plunged between January 22nd and January 26th, Fantom DeFi users pushed the chain upwards in TVL to eclipse Binance Smart Chain's and take the third spot.
Data from DeFi Llama shows that Fantom peaked at a $12.71 billion TVL figure on January 25th, translating to a record 6.56% DeFi market share.
However, Fantom has since fallen two places lower. The Binance Smart chain reclaimed its spot on January 26th, sending Fantom to fourth. Earlier today, Avalanche moved to fourth place, displacing Fantom, which has continued registering more dips in the DeFi sector. Fantom currently has a TVL of $8.57 billion, while Avalanche has a marginally higher TVL of $9.03 billion.
Fantom (FTM) market performance
Fantom's token has found itself below the $2.00 and is currently trading at $1.91. This is the third time FTM/USD has crashed below this critical level in seven days. An ongoing pullback across the cryptocurrency market has occasioned the latest plunge.
If the market recession continues, the pair could seek support at lower grounds of $1.88. With the chances of the correction persisting being high, the token could see another slump to around $1.65, where it can find support.
It is unlikely that Fantom could see more losses beyond this point unless the bulls fail to hold their position. The re-entry of traders looking to benefit from the drop could work in favor of bulls and send the price up above $2.00, which will pave the way for the token to recover.
To learn more about this token visit our Investing in Fantom guide.
Sam is a financial content specialist with a keen interest in the blockchain space. He has worked with several firms and media outlets in the Finance and Cybersecurity fields.