Ether Revisits February Lows, Analysts See a Bottom at $2,250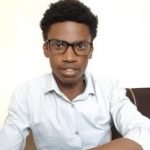 Securities.io is committed to rigorous editorial standards. We may receive compensation when you click on links to products we review. Please view our affiliate disclosure. Trading involves risk which may result in the loss of capital.
The price of Ether slipped below $2,400 during Monday's trading session, touching a multi-week low of $2,374.30 as per CoinMarketCap data. Ether was, at writing, changing hands at $2,394 – down 6.45% on the day and approximately 15% over the last seven days. Notably, this is the first time ETH/USD has retraced to $2,400 since February 24.
The rest of the cryptocurrency market is not faring any better. Bitcoin is also trading in the red by similar margins. All of Cardano (ADA), Binance Coin (BNB), Solana (SOL), and Terra (LUNA) have recorded losses in the same period. Solana and Cardano have seen relatively bigger descents –down 8.51% and  10.77% in the last 24 hours.
The market remains bearish in the short-term as upside momentum is thin as a rake. Market analysts contend that Ether could shed more value in search of support at $2,250 if the current market sentiment prevails. A more bearish scenario could see the premier altcoin post further declines to $2,000.
Almost 2.3M ETH Has Now Been Burned
Following the London hard fork, which was implemented on Ethereum's mainnet in August last year, the mechanism of fees on the network changed. Shifting away from fee auctioning, the Ethereum Improvement Proposal (EIP) 1559 introduced a base fee that would be burned and taken off the network. Users can also pay apriority fee for the faster processing of their transactions.
Data from Watch the Burn indicated that more than 2,287,00 ETH tokens have been burned on the Ethereum network as of the time of writing. This translates to $5.478 billion worth of ETH that has been taken off the network at current market prices.
The EIP-1559 implementation was projected to make Ethereum's native token deflationary. So far, the burns have only, on occasion, outgrown net issuance in some blocks, meaning massive scaling would have to happen for the blockchain to become truly deflationary. A deflationary Ethereum would see the price of Ether grow owing to a reducing supply pool.
An estimated 10% of Ethereum's circulating supply is now staked on the Beacon Chain
Data from Ethereum Launchpad indicates that the amount of Ether staked on Ethereum's Beacon Chain (launched in December 2020) has crossed the 12 million tokens mark. At the time of writing, there is 12,468,487 ETH staked on the deposit contract with a current 4.4% APR, far below the double-digit proportions early stakers enjoyed. This sum of staked ETH represents roughly a 10.32% fraction of the total circulating supply – 120,708,392.75 ETH as per CoinMarketCap.
The staked Ether has been an issue of concern in some quarters as it's believed that once it is freed post-merge, it could be detrimental to the network. It could force a downturn in the price of ETH as stakers seeking to unhook their ETH deposits will seek liquidity in the markets. But on the flipside, withdrawal of stakes won't be available immediately after the merge, and even when allowed, it'd employ certain limits. Also, it is unlikely that venture firms who've staked on the Beacon Chain will withdraw their deposited Ether.
A case for a bullish post-merge environment is that ETH issuance will likely become deflationary following last year's shipping of EIP-1559. Further, the migration from PoW consensus to PoS would enable the Ethereum blockchain cut its current energy use by up to 99%.
To learn more about Ethereum visit our Investing in Ethereum guide.
Sam is a financial content specialist with a keen interest in the blockchain space. He has worked with several firms and media outlets in the Finance and Cybersecurity fields.