Circle Approved by MAS to Provide USDC Services in Singapore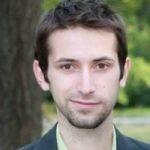 US-based Circle, which launched USDC stablecoin in partnership with Coinbase back in 2018, obtained a license from Singapore's financial watchdog to act as a Major Payments Institution. The same license was obtained by Paxos, the company behind the USDP stablecoin.
Circle Green-lighted by MAS to Operate as Major Payments Institution
Circle, the company behind the USDC stablecoin, announced on Wednesday that it had received in-principle approval as a Major Payments Institution License holder from the Monetary Authority of Singapore (MAS). The license enables Circle to provide digital payment token products as well as cross-border and domestic transfer services in Singapore.
Circle CEO Jeremy Allaire said:
"As one of the world's leading financial hubs, Singapore is instrumental to Circle's regional and global expansion plans in raising global economic prosperity. We are honored to receive the in-principle license, and we look forward to more collaborations with MAS to support the thriving crypto and blockchain ecosystem as well as the advancement of fintech innovation in Singapore."
Dante Disparte, Circle's Chief Strategy Officer, said that the license allowed the company to contribute to Singapore's position as a global hub for digital assets.
Previously, Circle named Singapore its principal hub in Asia. It continues to hire staff for the Singapore-based office.
Singapore is one of the most crypto-friendly countries in the world, and MAS is open to digital currency adoption. For example, it announced Project Guardian in May of this year to explore crypto and decentralized finance (DeFi) use cases.
On Wednesday, MAS announced the first industry pilot under its Project Guardian. Under the pilot, DBS Bank, JP Morgan, and SBI Digital Asset Holdings carried out forex and bond transactions against liquidity pools containing tokenized Singapore Government Securities Bonds, Japanese Government Bonds, Japanese Yen (JPY), and Singapore Dollar (SGD). MAS, which acts both as the central bank and the main financial watchdog, said the pilot succeeded with a live cross-currency transaction involving tokenized JPY and SGD.
At the end of October, MAS released two consultation papers proposing regulation of cryptocurrency trading and support for the development of stablecoins as "a credible medium of exchange." The measures will be part of the Payment Services Act. The regulator said in its statement:
"Stablecoins have the potential to be a medium of exchange to facilitate transactions in the digital asset ecosystem, provided they are well-regulated and securely backed. The current regulatory framework, which primarily addresses money laundering and terrorism financing risks, and technology and cyber risks, will be expanded to ensure that regulated stablecoins have a high degree of value stability."
Circle's USDC has received the green light from MAS as it is fully backed by cash and short-dated US treasuries. The reserves are held in the custody of the likes of BlackRock and BNY Mellon.
USDC has been one of the fastest-growing stablecoins since 2021, especially in the DeFi sector. It currently has a market cap of over $42 billion, making it the fifth-largest cryptocurrency after BNB.
Paxos Also Gets MAS License
Paxos, the US-based company behind the USD-backed stablecoin Paxos Dollar (USDP), announced that it had obtained the same license from MAS. Like Circle, it can now provide digital payment token services under the Payment Services Act 2019. Paxos is now promoting itself as the first US-based blockchain-based platform to obtain a license as a Major Payments Institution, as it received the MAS approval hours before Circle.
Thanks to the license, Paxos can offer its stablecoin and blockchain products and services to businesses operating in Singapore. The new status will help the company support its current partners in expanding their services into Asia.
Paxos Asia CEO Rich Teo said:
"We're honored to be one of the first US-based blockchain platforms to secure this important license from MAS. We believe blockchain and digital assets will revolutionize finance for everyone around the world, but development of this technology must have clear oversight and consumer protections. We're excited to have MAS as our regulator. Paxos will safely accelerate consumer adoption of digital assets globally in partnership with the world's biggest enterprises."
USDP is a fiat collateralized stablecoin that pegs to the US dollar. Like Circle, Paxos is subject to regulatory oversight by the New York State Department of Financial Services, and now by MAS. USDP's market cap is currently under $950 million.
Circle and Paxos Top Executives Speak at Singapore Tech Festival
At the beginning of November, Singapore is hosting one of the most important events dedicated to blockchain, digital currencies and DeFi. The four-day event attracts thousands of visitors, as the list of speakers includes Coinbase CEO Brian Armstrong, Binance CEO Changpeng Zhao, Melinda French Gates, and Microsoft Executive VP Christopher Young, among others.
Circle's Jeremy Allaire and Dante Disparte will also be taking the stage at the Singapore Tech Festival, speaking about the long-term viability and the future outlook of digital assets. On Tuesday, Paxos CEO Richmond Teo delivered a speech during a panel titled "Stablecoins: The Future that is your Money."
MAS representatives were also present at the event, with Lawrence Wong, Singapore's Deputy Prime Minister and Minister for Finance and MAS' Deputy Chairman, delivering an opening address, during which he said:
"MAS has made clear our stance on speculative trading of crypto currencies by retail investors – we believe this is highly risky, not suitable for the public, and we aim to reduce the risk of potential harm to consumers.  But there should be no doubt that we are embracing fully the underlying technologies of distributed ledgers, and the potential that they have to transform financial markets. In short, we aim to become a centre for innovative and responsible digital asset activities."
He added that technology, including blockchain, could enhance Singapore's connectivity to other countries. For example, it can improve the speed and scale of retail payments, helping local businesses to reduce costs and have better access to foreign markets.
Anatol is an experienced crypto/blockchain/DeFi journalist and analyst. Prior to joining the crypto space in 2017, he covered major forex pairs and US stocks, working for asset managers and brokerage firms, among others. He likes to dive deeper into each subject while maintaining professional conduct.