Bitcoin and Ether Retreat After Macro Stimulus, Celo (CELO) Leads Thursday's Top Gainers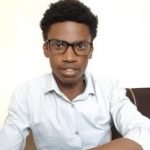 Securities.io is committed to rigorous editorial standards. We may receive compensation when you click on links to products we review. Please view our affiliate disclosure. Trading involves risk which may result in the loss of capital.
Traders closely following the macro news this week picked up narrow profits yesterday as cryptocurrencies gained steam at the expense of a weak US dollar following the Federal Reserve's CPI release and a statement of a 50-basis point hike in interest rates. The November CPI data has been followed by a similar announcement from Hong Kong's equivalent which declared an increase of 50 basis points earlier today, bringing its interest rate to 4.75%.
The US annualized basis inflation print was received warmly at a 7.1% year-over-year increase, better than an expected 7.3% projection ahead of the release on Wednesday morning. The news brightened the mood in the digital assets sector which has for the better part of the week succumbed to fear, uncertainty, and doubt (FUD) set off by latest developments around Binance and FTX. Though the Wednesday news delivered a price boost to Bitcoin and the majority of altcoins, the broader market has given up the momentum amid creeping incertitude and a prevailing bearish sentiment
Traders take a breather as Bitcoin returns to $17,540
Bitcoin gained ground on Wednesday's trading session, climbing to a four-week price high of $18,318 according to CoinMarketCap data. The BTC/USD pair has since retreated to $17,500 which is quickly developing into a crucial price level while Ethereum and other altcoin markets have reacted in a similar fashion except for a few like Celo (CELO) up roughly 6% in the last 24 hours. The former breached the $1,300 mark on its ascent before embarking on a correction path after failing to overcome immediate resistance at $1,350.
Litecoin traces retracement path
In other alt markets, Solana is holding marginally above $14.10 while minor chopping action has seen Litecoin slip under 4.70% on Thursday morning erasing the early week returns. The slip comes on the back of a steep accumulation of Litecoin (LTC) by deep-pockets as reflected in the supply distribution data which shows that LTC holders with 1 M or more coins have been adding their stash aggressively since November. The cumulative supply controlled by these 'mega whale' addresses has swelled by 2.95 million coins in the past five weeks as observed by market intelligence platform Santiment.
The group now controls 15.4% of the entire supply – the highest this metric has been since June 2017 indicating solid belief in long-term upside action. Profit taking potential at the current price range has seemingly sucked up all the buying pressure from the start 0f the week. The technical summary for the LTC symbol is neutral but indicators on the 30-day trading chart align with the soaking negative sentiment. In other news, the Litecoin Foundation shared an update on Monday, noting that adoption (in terms of accessibility on ATMs) had increased by 7.8% ranking the crypto project second in the payment use case.
To learn more, check out our Investing in Litecoin guide.
Network activity on Ethereum springs up as Ether returns $1,270
Meanwhile, the number of market participants moving Ether coins on exchanges has climbed to its highest level since May 2021. On-chain data from Santiment shows that Ethereum is currently seeing its highest network activity in more than a dozen months on the back of a recent spike in unique daily addresses. The buzz among holders and increasing interest among potential buyers comes as good news, providing an anchor for the premier altcoin in the market.  Still, the ETH/USD pair is showing weakness at the current $1,270 price where it has been trading shakily in the past dozen hours. A resurgence in activity on the leading smart contracts platform nonetheless inspires confidence among Ether (ETH) holders.
Toncoin shoots to multi-month high, correction on the cards
Toncoin (TON) has been one of the standout names among the trending alts this week having gained as much as 35% since Monday. The native token to The Open Network peaked at $2.86 during Wednesday's trading session on the back of a steady momentum. This tremendous flight, however, appears to have waned in recent hours suggesting further correction from the $2.40 price range where the TON/USD pair has been tightly hanging.
To learn more, visit our Investing in Open Network guide.
Sam is a financial content specialist with a keen interest in the blockchain space. He has worked with several firms and media outlets in the Finance and Cybersecurity fields.