Aptos and Optimism Resume Charge as Bitcoin Clears $23,000 in Weekend Action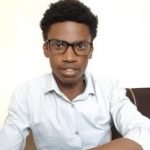 Securities.io is committed to rigorous editorial standards. We may receive compensation when you click on links to products we review. Please view our affiliate disclosure. Trading involves risk which may result in the loss of capital.
A late Friday evening rebound propelled the price of Bitcoin past $22,000 for the first time since August, while Ethereum eased and settled nicely above the $1,600 mark. This somewhat-unanticipated spike, coming against a background of chaos and concern this week, lasted briefly before the market cooled off, wrapping up the last weekday with more than a crumb of volatility.
Bitcoin shrugs chaos, but bulls aren't entirely convinced
The broader digital assets space has endured mild turmoil in the first three weeks of January, breeding even more uncertainty and tension among asset holders. However, the spot price scene has acted in contrasting sentiment to these recent bearish developments and instead established a decent start. This weekend's action, in particular, has carried on with renewed resurgence and could mark the third consecutive week of market-wide improvement in most crypto assets.
The majority of other cryptocurrencies have returned to flirtations for higher ground on Saturday. CoinMarketCap data shows the total crypto market that has taken up again the $1 trillion milestone for the first time in 2023 on the back of the latest Bitcoin leap.
The BTC/USD pair was, at the time of writing, gaining above $23,120 – up roughly 42% from its 2022 low, which was conceived in the post-FTX landscape last November.
"Bitcoin has now surpassed $22.7k for the first time since August 18, 2022. The price rise has come as the large whale tier group of addresses holding 1,000 to 10,000 $BTC has collectively accumulated 64,638 ($1.46 billion) $BTC in the past 15 days", Santiment wrote ahead of the weekend.
Notably, Bitcoin's rise to an 18-week high after months of sideways action has seen it close in on the 200-weekly simple moving average at around $24,650.
To learn more about Bitcoin, check out our Investing in Bitcoin guide.
Algorand (ALGO), Avalanche (AVAX), Ethereum (ETH), Cardano (ADA), and Solana (SOL) are trading in the green as well, all notably up to levels last seen before the events succeeding FTX's filing for bankruptcy protection.
Solana's SOL token has retained its light despite charting little change in its price above $24 following midweek's fleeting dip. Meanwhile, Aptos (APT) and Optimism (OP) have extended their recent impressive runs. The two lead weekend's top gainers, trading 30% and 18% higher than yesterday.
To learn more about Aptos, check out our Investing in Aptos guide.
Like its peers, Litecoin (LTC) has seen some northward movement, trudging above $90 on Saturday, bringing its gains in the last 30 days to 39%. TradingView's LTC/USD price chart shows that the alt pair grazed the mark ahead of yesterday's close before losing its grip and regaining it earlier today.
LTC price has now recouped 110% from its June 2022 low and is in range of its pre-Terra collapse level.
To learn more about Litecoin, check out our Investing in Litecoin guide.
Most top gainers from earlier this week, including meme coins Shiba Inu (SHIB) and Dogecoin (DOGE), which corrected midweek, have seen a fresh round of gains. Select exchange, NFT, and metaverse tokens have also benefitted, with ApeCoin (APE) up 14% on the day.
To learn more about ApeCoin, check out our Investing in ApeCoin guide.
Worth noting, Bitcoin and Ethereum marked the second week (Wk. 2) with explosive returns of 22% and 21%, according to Coinglass data. The third week could yet again deliver more gains for holders of the market leaders if the assets retain the current pace.
Market projections and commentary
While some market commentators posit that the present trajectory will persist through the weekend on account of low open interest and leverage ratio, others advance that the lack of an underlying catalyst behind the momentum will see the upward movement falter soon.
The skeptical group contends that the surge in the last few hours, albeit terrific, is unsupported, ultimately setting the market up for the erosion of thus far-accrued gains. Analysts backing up the flagship crypto to clear further ground higher after a consolidation period find the best reference in the relative strength index (RSI) that gauges overbought or oversold sentiments.
Market data tracked the daily RSI at around 87 at writing, a figure only surpassed on three occasions in the last dozen months. This current market strength mirrors the recovery phase after the 2018 bear cycle suggesting that Bitcoin's current price course could be headed for further ascent.
Liquidations
Friday's late bounce and the early weekend gains have arrived against expectations from market participants, the composition of the liquidated derivatives position indicates. More than 58,000 traders have seen their orders liquidated, totaling $236 million, as per Coinglass data. Exchange liquidations data shows that short orders make up the bulk of liquidation volume. The usual culprits, Bitcoin and Ethereum, account for the bulk in symbols liquidation.
Sam is a financial content specialist with a keen interest in the blockchain space. He has worked with several firms and media outlets in the Finance and Cybersecurity fields.