Avalanche (AVAX) Price Recovers But TVL Extends Consistent Decline from August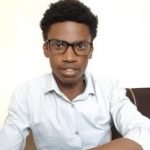 Securities.io is committed to rigorous editorial standards. We may receive compensation when you click on links to products we review. Please view our affiliate disclosure. Trading involves risk which may result in the loss of capital.
Headline events:
AVAX price has climbed 10% over the past seven days
Avalanche network's TVL has shrunk by 26% in the last 30 day
Tether, Bitfinex and Kyle Roche react to Roche Freedman's alleged pact with Ava Labs
Avalanche (AVAX) traded safely away from negative sentiment triggered by false allegations of an illegal secret pact involving Ava Labs towards the end of last month. The AVAX/USD pair is currently up approximately 10% over the last seven days, as per CoinMarketCap data. Only Ethereum (ETH) and Solana (SOL) have registered more gains among altcoins with a higher market capital.
Worrying decentralized finance (DeFi) performance
The rebound contrasts the picture in the DeFi space, where the network's TVL has extended the gradual decline observed across August. The progressive decrease is attributable to waning demand and usage for its dApps. DeFi Llama data shows that Avalanche currently has a TVL of $1.69 billion in dollar terms – the lowest this figure has been since August 2021. Notably, Avalanche's top five native protocols have registered a drop of at least 10% in TVL over the past 30 days.
The top four (overall) ranked protocols on the network have shed more than 25% each during the same period led by Platypus Finance. The open-liquidity stableswap protocol's TVL has shrunk by 35%, followed by Aave's collective ecosystem, which has plunged 31% in the last 30 days.
Market analysts contend that the regression in the DeFi space is partially responsible for the thwarted upside momentum in the AVAX market, in addition to a harsh global macro environment. AVAX was at writing spotted trading at $20.50, down 85.85% from its Nov ATH after failing to sustain a breach above $21 earlier.
The 30-day trading chart suggests traders are pushing for a breakout from the current consolidation range where AVAX has been stuck since the second half of August after a promising display between July 10 and Aug 15.
Involved lawyer says allegations of Ava Lab's misconduct are categorically false
Last month, Whistleblower platform CrytpoLeaks made damning allegations about the relationship between Avalanche developer firm Ava Labs and litigation firm Roche Freedman. The accusations included claims of a secret pact by which lawyer Kyle Roche received a substantial amount of AVAX in exchange for targeting Avalanche competitors with legal filings. They were supported by cut clips of a secret recording of Roche in a self-implicating discussion.
In response, Kyle Roche came out to explain that he had been deceived by a crooked fixer working for Dfinity and that he did not make the statements with a sober mind. Roche says that the individual he identified as Christen Ager-Hanssen took advantage of his inebriated state to film him without his consent. The lawyer added that Ager-Hanssen works for Dfinity founder Dominic Williams – his firm having brought legal action against William's creation, ICP token, in 2021. Ager-Hanssen himself has a history of being a callous individual, and Roche claims he's but another victim of the venture capitalist.
He also clarified that the clips were "highly edited and spliced out of context" and that the statements in the clips are entirely false. Nonetheless, there remains some murkiness especially given that Ava Labs CEO Emin Gün Sirer and Roche have so far downplayed the level of relationship between them.
Tether & Bitfinex react to Roche Freedman's alleged involvement
The claims by CryptoLeaks formed the basis to question the conduct of Roche Freedman. Tether's lawyers wrote to the District Court of the Southern District of New York requesting to expel the lawyer and his firm from an impending legal battle where they are involved. Tether cites "highly disturbing comments" in which Roche suggested he has a significant financial interest in Ava Labs and assertion that he can exploit the class action to file lawsuits against Ava Labs' competitors rather than having Ava Labs do so itself.
Despite Roche withdrawing from the legal proceedings, crypto exchange Bitfinex wants Roche Freedman to withdraw entirely. On its part, the law firm has denied that it filed the cases on behalf of Ava Labs, saying that the suggestion is "both impossible, nonsensical, and untrue." Moreover, it notes that the existence of partner interest in AVAX or Ava Labs means no conflict of interest. Further, the firm says neither of the firms is an Ava Labs competitor, and even if it were the case, it still wouldn't amount to conflict.
To learn more about Avalanche check out our Investing in Avalanche guide.
Sam is a financial content specialist with a keen interest in the blockchain space. He has worked with several firms and media outlets in the Finance and Cybersecurity fields.