Ava Labs Accused of Foul Play, CEO Refutes Claims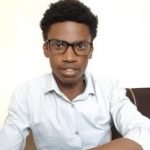 Securities.io is committed to rigorous editorial standards. We may receive compensation when you click on links to products we review. Please view our affiliate disclosure. Trading involves risk which may result in the loss of capital.
A report published on CryptoLeaks on Friday alleged that Ava Labs used unscrupulous tactics to gain an edge over its rivals in the market, including weaponized litigation.
Serious claims of unlawful conduct
The expose, which included footage of recorded dealings, detailed that the New York-based Avalanche development entity, at some point, engaged a law firm that would offer confidential information on competing blockchain firms in exchange for Avalanche assets.
Attacks on competitors
One Kyle Roche, a founding partner at the firm, received a significant sum of AVAX tokens as well as the firm's corp stock. In return, Roche is said to have offered help to Ava Labs by litigating against the firm's competitors. The attached video evidence that appears to be of the lawyer, now an equity partner at Ava Labs, suggests that such is the significance of his role at Ava Labs that he's considered a crypto expert.
"We can reveal that the pact directs Roche Freedman and their leader Kyle Roche to: 1) use the American legal system – gangster style – to attack and harm crypto organizations and projects that might compete with Ava Labs or Avalanche in some way," a section of the post read.
The lawyer reportedly abused his professional capability to leverage the legal system in the US to gain access to confidential information of various competing networks with Avalanche. Discovery enables lawyers to request the names of investors, contracts with associates, customer lists, payroll records, and data on every other type of commercial transaction involving the organizations they are suing, as well as the founding members and execs of those entities.
The report said that Roche Freedman also requires full email, Slack, and other communication records. This is the basis of the concern as some argue this legal privilege may have given them access to a wealth of data that a rival would find beneficial, perhaps even technical insights. In the attached video clips, the subject (Roche) says this approach has led the firm to launch deliberate legal attacks on direct competitors, including Solana and the Dfinity Foundation.
Misleading the regulators
Further, it is alleged that Avalanche does not subscribe to regulations like the rest of the crypto space, given that its competitors may suffer extra severe damage if regulators are directed at them. Doing so serves to distract the financial watchdogs from Ava Labs and their rapacious business activity, which they would otherwise be highly interested in.
"[…] 2) sue crypto industry actors generally with the aim of creating magnets for regulators such as the SEC and CFTC that distract them from the highly commercial nature of Ava Labs and the Avalanche blockchain."
It is also claimed that the law firm was used to furtively serve personal vendettas of Ava Labs CEO Emin Gün Sirer.
Sirer labels the claims 'nonsense'
The claims from the self-proclaimed whistleblower particularly drew several responses from blockchain enthusiasts, with some influential crypto personalities also reacting to the accusations.
Ava Labs boss Gün Sirer responded to the claims in a post on Twitter repudiating them as "conspiracy theory nonsense." In a fiery response, the Avalanche founder questioned the basis of the allegations, adding that Avalanche's tech and team speak for themselves and that they would never engage in such malpractice as described.
Ava Labs COO Kevin Sekniqi, who's also mentioned as part of the wrongdoing, categorically dismissed the claims against Ava Labs as "idiotic and false." In a tweet deleted shortly after, Binance CEO Changpeng Zhao, whose exchange was an alleged target, termed the claims "wild" if there is any truth to them. Blocktower Capital founder Ari Paul appeared more inclined to believe the allegations, but he noted that he was aware from Ava Labs lawyers that the claims Roche made were untrue.
AVAX price shows weakness but recovers swiftly
The alleged involvement of Ava Labs in the illegal "extraordinary secret pact" since September 2019 made the larger Avalanche ecosystem become the center of attention over the weekend.
The news introduced negative sentiment in the Avalanche (AVAX) market, leading to a 23% dip in AVAX price from $23 on Friday to $17.56 on Monday – its lowest price since mid-July. The token has since clawed its way to around $19.10, where it was last spotted hovering.
To learn more, visit our Investing in Avalanche guide.
Sam is a financial content specialist with a keen interest in the blockchain space. He has worked with several firms and media outlets in the Finance and Cybersecurity fields.