Optimism (OP) and Sui (SUI) Dip Ahead of Respective Token Unlocks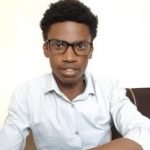 Securities.io is committed to rigorous editorial standards. We may receive compensation when you click on links to products we review. Please view our affiliate disclosure. Trading involves risk which may result in the loss of capital.
Ethereum layer-two scaling solution Optimism and Move-based layer-one blockchain Sui are set to welcome token unlock events that will bump up their respective token circulating supplies later this week. Here is what you need to know:
OP faces almost $600 million in selling pressure from looming token unlock
Ethereum scaling protocol Optimism protocol is gearing up for its third token unlock since community allocation unlocking began at the token's launch around a year ago. Last May, the layer-two blockchain previously completed a controversial community airdrop with an initial vesting period for early investors and contributors ending today.
Wednesday's event will thus be the first unlock for early contributors and investors, after which unlocking will happen linearly at a monthly rate of approx. 1.5% of the total supply. The upcoming event is expected to increase the token's circulating supply by almost double, with more than 386 million OP tokens scheduled to enter circulation. Optimism conducted a second major airdrop involving more than 11 million OP tokens earlier in February, delivering the supply to 307,000 unique addresses. The total supply is expected to be fully in circulation by June 2026.
Impact on price and market dynamics
Optimism's current circulating supply and trading volumes figures are relatively small compared to the size of the impending unlock. The average daily volume is around $70 million, with Binance and CoinDCX accounting for significant portions. Given the disparity in volume, the token unlock is projected to introduce massive selling pressure among holders. The current market volume also suggests that there will be insufficient demand to absorb the unlocked tokens, potentially leading to a price impact.
"Optimism has a massive unlock this week with over 114% of the current circulating supply unlocking. All else held equal, this means the token should trade much lower than it is now, as price is a function of supply and demand. More supply = lower price," Scimitar Capital analyst Alex opined on Twitter.
The influx of tokens also comes on the back of thin market depth, meaning that even a relatively small sell-off could cause a -2% price movement on both Binance and CoinDCX. Analysts also reckon some early OP investors currently sitting on gains may consider taking profits by dumping their holdings, mounting even more selling pressure. Algorithmic trading firm Wintermute has seemingly moved to relinquish its OP supply. Blockchain data analytics team Spot on Chain observed earlier that the DeFi platform has transferred 2.651 million OP tokens (worth roughly $4.3 million) to a Binance wallet address in the last two days.
Optimism's Fully Diluted Valuation (FDV) currently stands at $6.6 billion, 50% smaller than its main competitor, Arbitrum, whose FDV stands at $12.2 billion. FDV-to-revenue ratio comparison indicates that OP token is undervalued compared to Arbitrum. That said, it's worth noting that both protocols are still in nascent phases, and the high FDV-to-sales ratio may not be significantly meaningful at this stage. The more reasonable FDV-to-total value locked (TVL) ratios for each token, however, still suggest that OP may be overvalued.
To learn more about Optimism, check out our Investing in Optimism guide.
Financial stability and investor perspective
The research platform also assessed Optimism's financial stability, noting that revenue has significantly grown over the past 90-180 days. Nonetheless, the net income has primarily remained negative or zero throughout the project's lifespan, indicating that the protocol is not consistently generating revenue and profit. Current investors, including Paradigm, IDEO CoLab Ventures, and Andreessen Horowitz (a16z), acquired OP at an average purchase price of approximately $0.2445 per token. Their investments have blown up by an average of 6x, which might incentivize some of them to reduce risk and sell their holdings.
Optimism (OP) price has traced a slump for the better part of the year, falling from a year-to-date high of $3.17 in February to $1.48, where it was trading at writing. Though the upcoming token unlock is expected to send OP spot prices lower, Optimism could see a boost early next month when the OP stack welcomes the Bedrock upgrade on June 6. The recently-announced upgrade is expected to lower transaction fees and improve compatibility with the Ethereum network.
Sui airdrop farmers to receive tokens this week as part of token distribution plans
Optimism's token unlock will be followed by a similar event on the Sui blockchain, albeit smaller, later this week. A volume of 61 million tokens will be added to the current circulating supply on June 3, increasing the supply volume by 13%. The network will also see regular unlocks until November when the circulating supply is projected to double. Sui's event is part of the Community Access Program, with tokens being delivered to retail users, unlike Optimism's upcoming event.
"Sui feels very similar to when Aptos had an 11-figure valuation, where it has little to show right now in terms of real products, but a high FDV mostly due to low supply, so this unlock seems important. At the same time, we are also seeing OP sell off heavily today just 1 day before it also has large unlocks, confirming that the sell-the-unlock narrative is strong right now," pseudonymous trader DeFiSquared pointed out.
Sui, a creation of former Meta employees involved in the now-defunct Novi project, launched its mainnet earlier this month while conducting a token sale on Bybit, OKX and Kucoin. The decision to cancel its airdrop in April in favor of an early exchange sale was met with harsh criticism. Traders have bet on the latest token distribution triggering a price movement in the market. CoinMarketCap data shows Optimism (OP) and Sui (SUI) lead among the daily biggest losers, down 7.85% and 6.75% respectively on the day.
The upcoming events on Optimism and Sui follow last week's Avalanche token unlock, which resulted in 9.5 million AVAX tokens, representing 1.3% of the token supply, hitting the market.
To learn more about Sui, check out our Investing in Sui guide.
AVAX price unfazed by the unlock of $130M worth of tokens on May 28
Avalanche tokenomics were expected to come under stress towards the end of last week, as millions of the blockchain's native AVAX tokens are set to be unlocked this weekend. Token Unlocks data shows 9,541,800 AVAX, valued at about $136 million, were unlocked on Sunday. Overall, about 358.45 million AVAX, or slightly under half of the total supply, is locked – a $5.12 billion market cap, compared to $5.16 billion in market cap in circulation. The locked tokens will be released in phases, with the final tranche slated to be unlocked in October 2030.
For context, on a linear basis, an excess of $1.43 million worth of AVAX tokens is unlocked on a daily basis. Ava Labs' communications chief Patrick Sutton explained that the unlocked tokens were directed toward various stakeholders associated with Avalanche, including the Foundation, strategic partners, and the community. The team behind the project received an allocation of 4,500,000 AVAX (0.63%), while strategic partners were allocated 2,250,000 AVAX (0.31%), and the Foundation granted 1,666,800 AVAX (0.23%). The remaining 1,125,000 AVAX (0.16%) tokens were set aside for an airdrop.
Sutton added that the availability of the unlocked tokens does not mean immediate utilization, rather, it empowers the Foundation to exercise its discretion in determining the timing and manner in which these tokens will be put to use. Notably, there is a disparity in what Sutton says is the figure of remaining locked tokens – 96.06 million, approximately a quarter what Token Unlocks shows.
AVAX remained fairly unchanged following the event amidst a less-than-convincing market. CEO of token infrastructure firm Hedgey Finance Lindsey Winder, noted that the muted reaction was likely because the unlock had been mapped out for a while now, and sophisticated actors adjusted for it. The AVAX/USDT pair was hovering at $14.2 at press time.
To learn more about Avalanche, check out our Investing in Avalanche guide.
Sam is a financial content specialist with a keen interest in the blockchain space. He has worked with several firms and media outlets in the Finance and Cybersecurity fields.