Solana (SOL), OKB (OKB) and Litecoin (LTC) Stay Green as Ethereum Reclaims $1,200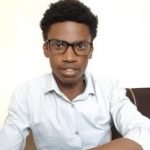 Securities.io is committed to rigorous editorial standards. We may receive compensation when you click on links to products we review. Please view our affiliate disclosure. Trading involves risk which may result in the loss of capital.
Trader's vacillation prior to and throughout the Christmas period ensured the total crypto market capital remained under $800 billion to close out the year, according to CoinMarketCap data. A prevailing short-term buying pressure in the first few days of 2023 has inspired nugatory hype, which has helped ginger up the market slightly. The prices of cryptocurrencies across the board have been relatively green in the last couple of hours, pushing the sector's total market capital to $807 billion. Characterizing the consolidation action and pervading uncertainty state among traders, the Crypto Fear & Greed Index (an indicator of market sentiment) has failed to grow beyond 30/100 for two weeks.
From the macro standpoint, Wall Street is expected to resume action on Jan 3 and could help inject a catalyst for a  fundamental shift which has been lacking from the market behavior. Still, there may be little to expect in terms of price catalysts at this level at least until next week when the December CPI data is scheduled for release on Jan 12.
Bitcoin (BTC) price and volatility
Markets insights provider Glassnode observed towards the end of last year that Bitcoin's short-term realized volatility was at multi-year lows, defining a period of the lowest volatility regime since Oct 2020. The on-chain data provider also updated last week that Bitcoin's exchange outflows had reached their lowest level since May. Fresh into the new year, there has been no indication of a recovery, rather a felt absence of volatility in the market leading to uninspiring action.
Bitcoin registered yearly losses of nearly 65% in the just concluded year, painting the picture of a classic bear cycle. TradingView's BTC price chart shows that the asset class leader has been trading close to its 24-hr high price of $16,760 after printing a series of green candles in the past 48 hours. Having cleared the resistance at $16,680, the BTC/USD pair faces immediate resistance at $16,800, which proved out of reach in a previous unsuccessful attempt by traders to overcome the block at this zone on Dec 28. The $17,000 level, on the other hand, sticks out as a potential breakout zone for mild gains in the near term.
Most analysts have earmarked the $12,000 as a critical support zone should Bitcoin trace a descending path from its current range. Meanwhile, the $11,000 – $14,000 range has been flagged as a zone worth keeping an eye on in the new quarter.
To learn more about Bitcoin, visit our Investing in Bitcoin guide.
Ether (ETH) and trending altcoin markets
Ether, which briefly cleared the $1,200 mark on the first of the day year before slipping again, has staged a decent recovery to $1,215, where it was last spotted at the time of writing. Though the leading alt has presently set up well above this crucial mark, it remains vulnerable to a decline in the Bitcoin market. The majority of altcoins have emulated a more or less similar path. A few notable ones have recorded trivial gains in the last 24 hours, including Cosmos (ATOM), whose price has clawed up 5.33%, Dogecoin (DOGE) trading 3.87% in profit since yesterday and XRP (XRP), which has printed a 3.85% green daily candle.
To learn more about Cosmos, visit our Investing in Cosmos guide.
OKB, the native OKX exchange token, has benefitted dramatically from last year's misfortunate developments around the FTX exchange and the resultant outcome. The OKB/USD pair has added 8% in the last 24 hours and was trading at $29.46, just below a multi-month high of $30 set earlier today. Litecoin (LTC) has maintained its reasonably good momentum to settle last week's losses. The snapshot at the time of writing showed it was trading above $75 thanks to 7.24% gains.
Metaverse and gaming tokens, which fared poorly across 2022 on account of the sector drawing less interest from retail investors, have traced a decent start.
ApeCoin (APE) and Axie Infinity (AXS) are trading at 6.73% and 4.17% in the green during this period. Worth mentioning, ApeCoin's latest gains come barely a week since the project closed its Special Council Elections process with an election of three candidates from five selected from a previous nomination stage. The Sandbox's SAND and Decentraland's MANA have registered gains of 6% and 3.87% as well. Telegram-backed asset Toncoin (TON) leads the day's biggest losers, down roughly 4% to $2.19.
To learn more, visit our Investing in ApeCoin and Investing in The Sandbox guides.
Sam is a financial content specialist with a keen interest in the blockchain space. He has worked with several firms and media outlets in the Finance and Cybersecurity fields.