Solana (SOL) falls below $10 as Bitcoin (BTC) holders brace for a fourth consecutive red quarter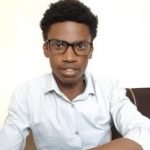 Securities.io is committed to rigorous editorial standards. We may receive compensation when you click on links to products we review. Please view our affiliate disclosure. Trading involves risk which may result in the loss of capital.
The broader crypto, bar some alts, has been fairly dormant in the days succeeding the Christmas holiday. This has consequently presented keen market followers with a chance to take a breather and reflect on the year that 2022 has been. The leading cryptocurrency, Bitcoin, resumed a gentle downtrend yesterday inspired by negative volatility after Boxing Day. Most of the media interest this week has predictably been around the asset's performance with respect to Wall Street household names, especially tech-invested companies.
The BTC symbol presently trading around 67% below its opening price at the start of the year is mainly the asset of focus because of its archetype status of digital assets. The Satoshi creation has also demonstrated an overwhelming influence on the rest of the altcoin markets. As things stand, the flagship crypto coin is on a path to print a fourth red quarterly candle – marking the first occurrence of this trend. Here is what else to keep track of in the market:
Bitcoin exchange outflows taper off, suggesting conviction in recovery
It is almost etched that Bitcoin is set to end the year with the worst returns on investment since 2018. Still, there is some solace for investors. Ethereum has recorded a printed a red candle of similar magnitude down 70% while, albeit not a direct comparison, electric car maker Tesla has seen its company stock, one of the popular and most-traded, plunge by 72% during this period.
The current Tesla stock value of $112 represents the worst trough the EV marker has registered in history and a significant gap from analyst price targets. Tesla's market capital has shrunk from $1.06 trillion at the end of 2021 to $353 billion at writing. Meanwhile, Meta and Alphabet stocks have shed 65% and 41% since January. Coinbase's COIN symbol has, on the other hand, continued seeking lower grounds on Wednesday, reaching an all-time low of 32.45 during the day. Though spot gold hasn't impressed – maintaining the $1,800 price mark – it has performed relatively better than the aforementioned nosediving assets.
Analysts have maintained pessimistic short-term price forecasts, some projecting crypto prices to track even lower in 2023 on account of enervated equities markets. Blockchain intelligence provider Santiment this week ascribed the recent gloomy BTC price action to waning interest from whale investors.
"Bitcoin's ranging prices have a lot to do with declining whale interest. If prices continue sliding and a spike occurs, this would be a historically bullish signal."
December has arguably maintained the underlying tone of crypto collapses and price drops, but there seems to be inching relief, at least for the leading cryptocurrency. A recent update from Glassnode found that market participants have taken a pause on their exodus from the market after the FTX debacle. The on-chain analytics firm observed that exchange outflows hit the lowest level in over six months earlier his week.
The figures suggest that daily enthusiasts are regaining confidence in centralized exchanges. For the alt markets spotlight on Wednesday, Holo (HOT) and Internet Computer (ICP) tokens are leading in gains, while Terra Classic, Chain and Solana are the day's biggest losers, both registering negative double-digit 24-hour changes in price.
To learn more about Bitcoin, visit our Investing in Bitcoin guide.
Terra Classic price corrects 11% after Binance's LUNC trading fee burn update
The native token of the relegated Terra chain, LUNC, has been one of the trending coins this week after seeing a price rally between Monday and Tuesday. The Terra Classic token has since corrected, losing nearly all the gains and was at press time, trading down 11.19% in the past 24 hours.
The steep decline coincides with an announcement from Binance on an adjustment to its burning LUNC tokens mechanism. The update now entails burning 50% of the LUNC spot and margin trading fees as opposed to the entire sum as before. The exchange team also noted that it will pause sharing LUNC trading fee burn contributions until March next year in line with community guidelines under Proposal 10983 and Proposal 11111.
Solana (SOL) price nears 'death sentence' zone
Elsewhere in the market, Solana's native token has continued deteriorating, flashing signs of a potential demise notwithstanding support from die-hard holders. Market data shows that the SOL token has slipped below the $10 mark for the first time since February 2021 and is now trading at a year-low of $9.52 after giving up almost 10% of its value around the same time yesterday.
Overall, the SOL/USD pair has declined by nearly 20% in the last seven days. The token now has a market capital of $3.6 billion, a figure that ranks below Litecoin, Polkadot and Uniswap in the same metric. The SOL 24-hour price chart is primarily red, while the YTD action chart paints an even more depressing picture for Solana enthusiasts. Analysts from Santiment remarked on the price plunge in a tweet, bringing the mass negative opinion towards the network to the fore. Market observers have attributed the latest descent to concerns around Solana and fear of the token being dumped after Alameda wallets became active earlier today.
The total value locked on Solana has evaporated in similar fashion, down to $232 million as of Dec 28 from $6.78 billion at the start of the year. The failure to hang above the $10 crucial level and consequent wandering into single-digit price territory leaves an immediate support level at around half the current price range. Earlier this week, two of Solana's top NFT collections confirmed plans to migrate away from the network. DeGods and Y00ts, both from the same creator, revealed on Boxing Day they will switch to the Ethereum and Polygon chains in Q1 2023, respectively.
To learn more about Solana, visit our Investing in Solana guide.
Sam is a financial content specialist with a keen interest in the blockchain space. He has worked with several firms and media outlets in the Finance and Cybersecurity fields.