Rocket Pool Plans to Let Users Liquid Stake ETH on zkSync Era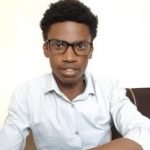 Published
4 months ago
on
Decentralized Ethereum staking protocol Rocket Pool announced on June 1 that it has deployed on zkSync Era, effectively bridging their respective native tokens RPL and rETH. The deployment will enable liquid staking of ETH on zkSync Era by holding rETH, which accrues staking rewards passed to the token holders. It will also benefit liquid stakers, who will enjoy faster speeds, lower transaction fees, and decentralized security thanks to zkSync zero-knowledge technology.
"This is another exciting step in our mission to lower barriers to entry and ensure everyone can participate in Ethereum's proof-of-stake system," Rocket Pool's marketing manager Nick Ashley remarked on the development.
zkSync went live in March and has already onboarded several projects but none from the liquid staking niche prior to Rocket Pool. Rocket Pool's staking platform offers users flexibility such that they can stake any amount – as low as 0.01- of Ether (ETH) while receiving an equivalent sum of the liquid staking derivative token, rETH.
Atlas and Redstone upgrades at the core of it
In March, Rocket Pool founder David Rugendyke revealed plans to launch Atlas, which rolled out a month later as the second major upgrade after the Redstone upgrade announced last June.
Redstone was introduced to the protocol shortly before Ethereum's Merge event to support changes accompanying Ethereum's transition to a proof-of-stake consensus. Atlas upgrade was, on the other hand, introduced to the mainnet following a successful deployment on the Zhejiang and Goerli testnets to accommodate changes coming with Ethereum's Shanghai upgrade.
Atlas' scope was centered on scaling with the upgrade bringing improvements and changes to the architecture. These included the introduction of Minipools lower ETH bonded (LEB8's), which makes it easier for new users looking to run a node on Rocket Pool as well as improved Minipool gas efficiency on the fully non-custodial solution. Atlas also supports solo staker migration for 'unknown' validators and features a dynamic deposit pool limit to accommodate growing minipool queue capacity when the deposit pool's defined fixed limit is reached.
Rocket Pool minipools are essentially tailored validator nodes spun to onboard node operators with lower Ethereum staking amounts – as small as 8 ETH. For context, users looking to run their validators without Rocket Pool software are required to individually stake 32 ETH, while those joining as a node operator to the Ethereum blockchain need to provide 16 ETH.
"Minipools with only 8 ETH bonded by their owning node operator are matched with 24 ETH from the staking pool (provided by rETH holders) in order to make a validator," Rocket Pool said in its documentation.
Rocket Pool's development team said it plans to halve the minipool requirement again to 4 ETH in a future release if the 8LEBs prove to be a success. Rocket Pool's native RPL was one of the first quarter's best performers, thriving on the bullish narrative around liquid staking solution. The arrival of Atlas propelled the RPL/USD pair to a year high of $64.29 on April 16 before retreating sharply below $50 less than a week later.
RPL has nonetheless remained at the top of many traders' watchlists, with its latest mild gains this week being fueled by Thursday's announcement and the growing popularity of liquid staking protocols.  RPL was spotted below $49.20 at the time, writing up 2.15% on the day.
Though RPL has shed most of its gains post-Shapella, holders are still 15% in profit since the Shapella upgrade execution in mid-April. RPL price has grown 150% year-to-date (YTD) while its total value locked (TVL) has swelled from under $565 million on Jan 1 to $1.81 billion, according to DeFiLlama data.
Rocket Pool ranks second among liquid staking depositors, with a market share of 8.29% behind the dominant Lido, which has staked almost 7 million ETH to command a market share of 86.18% among LSDs.
Rocket Pool ranks fifth among all entities offering ETH staking when considering centralized exchanges (CEX) that provide similar staking services. Coinbase leads in the CEX category with a 49.17% market share which translates to a 10.5% overall market share.
To learn more about Rocket Pool, check out our Investing in Rocket Pool guide.
Sam is a financial content specialist with a keen interest in the blockchain space. He has worked with several firms and media outlets in the Finance and Cybersecurity fields.