Litecoin (LTC) Falters Below Three-Week High Breaking Defiance Streak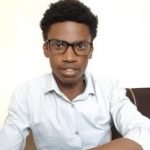 Published
2 months ago
on
Securities.io is committed to rigorous editorial standards. We may receive compensation when you click on links to products we review. Please view our affiliate disclosure. Trading involves risk which may result in the loss of capital.
A Bitcoin iteration of sorts, Litecoin (LTC) has played second fiddle to the flagship cryptocurrency for most of its history – living up to its 'the silver to Bitcoin's gold' tag. The pair's price movement has also mostly been much of a muchness. Only Ethereum has tracked a price action with a greater correlation (0.89) in the past year than Litecoin (0.71), according to data from Cryptowatch. Still, Litecoin has enjoyed occasional moments of trending against and even outperforming Bitcoin, the most recent display of the trend emerging this week.
Litecoin shows weakness after tracking 30% gains in the last two weeks
Bitcoin (BTC), Ether (ETH) and most alts launched a quick consolidation bid in Thursday's market, brushing off the brief correction accompanying the midweek reaction to the FOMC outcome. The former bounced to reclaim $28,400 as Ethereum successfully mounted the challenge at $1,800. Litecoin (LTC) staged defiance to the slump in the midweek action but has since dipped alongside the broader market on Friday.
On a much wider timeframe, Litecoin (LTC) has put a show of resilience through different bear markets in its 12-year history, including the 2017 one that saw its price nosedive from $320 at the peak of the bull market in December 2017 to just under $25 in December 2018. Though the LTC/USD pair managed to reclaim and surpass the late 2017 high when its price peaked at a record $412.96 in May 2021, it erased most of the gains again, retreating below the $100 mark by May 2022.
On account of the latest upswing, Litecoin has overtaken and now ranks ahead of Shiba Inu in market capital. The accelerated climb to an intra (and three-week high) of $95.76 earlier during Friday Asian hours has been chalked up to accumulation by addresses belonging to the whale group.
Approaching halving event and other narratives fueling the rally
Litecoin's upswing comes as market commentators tout a looming 'altcoin season' that could see actively building blockchain ecosystems chart impressive price gains.  The Litecoin ecosystem has itself celebrated a couple of wins recently, but none has merited a bullish impact.
Thus, commentators theorize that buying pressure has driven chiefly the latest upswing. Others observers contend that Litecoin's relative underperformance in the first days of March helped imprint a façade of a "buy the dip" opportunity based on upside potential.
The gains, albeit watered down, have also been attributed to the growing murmur around an upcoming halving.  Like its older sibling, Litecoin leverages a proof-of-work (PoW) consensus mechanism that rewards miners. In parallel fashion, the Litecoin blockchain has comparable halving cycles occurring after 840,000 blocks (~ four years). Previous halvings in 2015 and 2019 reduced rewards to 12.5 LTC, the next event coming on August 3 this year will slash block rewards to 6.25 LTC.
In anticipation of the upcoming event with an August timeline, whale addresses have scooped more LTC as halving events historically predated and have to some extent, catalyzed price rallies. This bullish narrative banks on the postulation of reduced new LTC supply into the market. Sharing views on the upcoming timeline, Rekt Capital discoursed at great lengths that LTC rallies strongly in the lead-up to halving events, sharply and deeply tanks right after, before emerging from the ashes to rally even more post-halving.
On-chain data shows a significant bulge in the LTC supply held by addresses claiming balances of between 1 and 10 million tokens. This accumulation has come at the expense of other holders. A decline in the supply held share by addresses with balances ranging from 100,000 and 1 million LTC suggest holders within this group have been chiefly responsible for the rapid uptake in their bids to join the higher tier.
Hashrate recovers, a sign of increased mining activity
Litecoin network's hashrate has continued ascending in 2023, extending a run that started as the broader crypto sector recovered from last May's shock after the collapse of Terra. The hashrate figure has continued setting consecutive highs since January, indicating growth in mining activity.
The rise in hashrate has partially been ascribed to merged mining that Litecoin conducts with Dogecoin, made possible by the fact that both networks employ the Scrypt hashing algorithm to secure their networks. Outside the market, Litecoin's popularity has been the beneficiary of other milestones including the extension of Ordinals to the chain.
Metalpha partnership to hedge risk and develop sustainable solutions for Litecoin miners
Last month, global digital assets wealth management firm Metalpha Technology announced a collaboration with Litecoin Foundation, the non-profit that maintains and develops products for the Litecoin blockchain, to create eco-friendly mining solutions for the Litecoin ecosystem. The partnership seeks to increase energy efficiency, with a focus on facilitating renewable energy use on Litecoin, as mining is notorious for its energy-intensive nature. In addition, the parties intend to develop derivative products and lower carbon emissions from mining on the Litecoin Network.
"The partnership's specific areas of research will include developing derivative products, facilitating renewable energy use and energy efficiency, and lowering carbon emissions from blockchain mining in the Litecoin Network," Metalpha said in a press release.
Crypto mining is typically resource-intensive and necessitates powerful computers to verify and process transactions on PoW chains such as Litecoin and Bitcoin. Miners receive network tokens as compensation, which they, more often than not, sell on the open market to offset their substantial expenses and generate profits. However, a general downturn in crypto markets has caused challenges for miners, including high costs and difficulties in converting their rewards. Promoting renewable energy sources could mark a significant stride in reducing carbon emissions from mining. The duo will also partner with universities and research institutions to promote sustainable blockchain innovation, enhance public education about Litecoin and improve awareness, adoption, and scalability of the network.
To learn more about Litecoin, check out our Investing in Litecoin guide.
Sam is a financial content specialist with a keen interest in the blockchain space. He has worked with several firms and media outlets in the Finance and Cybersecurity fields.