Grayscale Launches a Smart Contract Fund: Here's Everything You Need to Know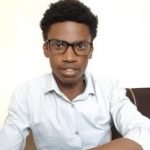 Published
10 months ago
on
Securities.io is committed to rigorous editorial standards. We may receive compensation when you click on links to products we review. Please view our affiliate disclosure. Trading involves risk which may result in the loss of capital.
Digital currency and crypto asset manager Grayscale today announced the launch of a new fund for smart contract ecosystems, excluding Ethereum. The Grayscale Smart Contract Platform ex Ethereum Fund (GSCPxE) will allow clients to get exposure to the leading and most dominant ecosystems in the space.
These include Polygon, Polkadot, Cardano, Solana, Stellar and Avalanche.
Why back one when you can back all?
CEO of Grayscale, Michael Sonnenshein, explained that GSCPxE was launched with the mind that most investors already in the DeFi space have already interacted with Ethereum. Sonnenshein observed that investor interest in Ethereum alternative ecosystems has grown with the continued ballooning of the crypto ecosystem.
However, as the evolution continues and new startups crop up every day, it's difficult for investors to identify which smart contract project will remain relevant. Here's where the new Grayscale Fund comes in.
GSCPxE saves investors the gamble of choosing "one winner" as it gives them exposure to "the development of the smart contract platform ecosystem through a singular investment vehicle."
Assets and weightings
Grayscale pointed out in the PR that the assets featured and respective allocation weren't final and could be readjusted.
At the time of writing, Solana (SOL) and Cardano (ADA) are the two most dominant assets on the Fund's portfolio, with both having greater than 23% weighting – 23.3% and 25.35%, respectively. The third and fourth most significant holdings are Avalanche (AVAX) and Polkadot (DOT), which have a 18.43% and 15.43% share. Polygon has 9.14% of the Fund, while Stellar and Algorand constitute around 4% each.
The Fund will leverage a market-cap-weighted portfolio of assets tracked by an index offered by CoinDesk. The latter, just like Grayscale, is also owned by Digital Currency Group. Markedly, the digital currency investing services company previously launched the Digital Large Cap Fund and the Decentralized Finance Fund, which was rebalanced in January.
The Fund, as detailed in the press release, qualifies as the asset manager's eighteenth investment product and third diversified fund offering.
Last month, Grayscale also launched the Future of Finance exchange-traded fund (ETF) that held shares of 22 crypto-related public firms such as financial service platforms PayPal and Block, and crypto-exclusive firms such as Coinbase crypto exchange. This is evidence that the firm continues to grow beyond the negative effects of selloffs that sent its Bitcoin Trust down by up to 30% in discounts this January.
As expected, Grayscale will eventually require that the Fund offer public quotations on secondary markets, similar to its other investment vehicles. For now, GSCPxE remains exclusive via private placement to accredited individuals or businesses (investors). Eligible individuals can apply for subscription, which holds a 2.5% yearly fee.
Grayscale has belief in smart contract blockchains
Grayscale is seemingly betting on smart contract functionality to play a huge role in the future of the crypto scene, even though it hasn't sided with any specific winner.
"Smart contract technology is critical to the growth of the digital economy, but it's still too early to know which platform will win – from attracting and retaining the most vibrant developer communities, to ensuring the platform is high-speed, flexible, and scalable," Sonnenshein said. "The beauty of GSCPxE is that investors do not have to choose one winner."
This altcoin fund has been initiated and will likely onboard institutional investors with the urge to have their hand in every dish of the buffet.
About a spot EFT
One huge predicament that Grayscale has, however, faced is the unclarity on whether the SEC will approve its application for a Bitcoin spot ETF.
Considering that the US securities watchdog has previously rejected all crypto spot ETF applications, the venture firm is now campaigning to get the support of the would-be investors in persuading the SEC to approve the application. While it remains to be seen if or not the regulator will approve the ETF application, Grayscale's case is slightly different from past ones in that it has been running a Bitcoin Trust for a while now – the GBTC.
Sam is a financial content specialist with a keen interest in the blockchain space. He has worked with several firms and media outlets in the Finance and Cybersecurity fields.