Ethereum Update – Stealth Address Proposal, Maiden 'Shadow Fork' Release, and More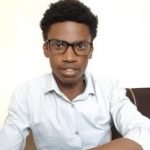 Published
4 months ago
on
Securities.io is committed to rigorous editorial standards. We may receive compensation when you click on links to products we review. Please view our affiliate disclosure. Trading involves risk which may result in the loss of capital.
Ethereum co-founder Vitalik Buterin discussed over the weekend what he believes is the solution to one of the biggest challenges tied to the Ethereum blockchain, an acceptable take to privacy, in a research blog. The Ethereum architect acknowledged that enhancing the privacy on the network is a critical issue that must be addressed, but to date, most solutions tabled before have been focused on specific use cases such as privacy-preserving transfers of ETH and ERC20 tokens. He expounded in the technical post his conviction in stealth addresses as the ideal approach to overcome this limitation associated with the network. To that end, he advanced that the use of these addresses provides a rather simple solution compared to other mechanisms dependent on zero-knowledge proofs, to cryptographically obfuscate public addresses and receive funds privately.
How would stealth addresses work?
Any data that is added to a public blockchain, such as Ethereum, is stored in a transparent and publicly accessible ledger. This goes not only for financial transactions but also POAPs, the ENS, NFTs, and other types of tokens, as Buterin highlighted in the incomplete guide. While this transparency and immutability is everything about blockchains, there can be a leakage of sensitive personal information if not handled properly. The post explained that stealth addresses would allow conducting on-chain transactions with anonymity between two parties. This would start with the receiver generating a private key (spending key), which is then used to derive a stealth meta-address.
The meta-address can be registered on the ENS if the user chooses to. The sender would then perform a cryptographic computation on the stealth meta-address in the next phases to derive the receiver's stealth address with which to transact. Buterin posited that since these addresses would be freshly generated each time and not publicly linked to the receiver's identity, they would serve to achieve user anonymity, and keep transactional history private. Notably, this proposed solution would mean the temporary key published by the sender is used only for confirmation of ownership and not for tracking the transaction.
Potential challenges
Buterin additionally opined that this approach could also leverage the power of ZK-SNARKs, to handle the problem of paying transaction fees that would emerge once his proposition is enacted. However, its implementation wouldn't be as straightforward as simplified in the post. The Ethereum co-creator cautioned that it would require modification of crypto wallets to support the creation and management of stealth addresses. To this, he advised that tools adopt a more native multi-address model, such as generating new addresses for each interaction with an application.
Another potential challenge would be the difficulty of recovering assets, if need be, to which he said the community might have to bear with the inconveniences that come with it, such as accepting that social recovery will involve either a loss of privacy or a two-week delay to slowly release the recovery transactions to the various assets. All the same, he vouched for stealth addresses as a quick fix to practically boost user privacy on Ethereum.
Ethereum shadow fork launch
In a separate event, Ethereum developers earlier today finalized the creation of the first shadow fork for the upcoming Shanghai upgrade that will allow for the withdrawal of Ether that has been locked post-Merge. Ethereum Foundation DevOps engineer Parithosh Jayathi shared an update on the deployment of the Ethereum mainnet copy, which will offer an environment for the first set of testing around staked ETH withdrawals.
Go-Eth dev Marius Van Der Wijden also remarked the event was successful overall, only experiencing a minor issue that was ultimately fixed. The fork feature comes less than two weeks since the developers announced the launch of a new testnet for Shanghai. The developers will now follow up with more shadow forks while a public testnet for Shanghai is expected to launch in early February. Thus far, more than 16.23 million Ether has been deposited to the Beacon Chain contract since it went live in December 2020.
An overwhelming majority has been deposited through staking services, including Coinbase, Kraken and Lido. The latter liquid staking option has especially seen massive interest that has consequently boosted its ecosystem's performance in the market. The validator count is, on the other hand, up to 504,765 at the time of writing after surpassing the 500,000 milestone in the first half of the month according to Beaconscan explorer tool.
To learn more about Ethereum, check out our Investing in Ethereum guide.
Sam is a financial content specialist with a keen interest in the blockchain space. He has worked with several firms and media outlets in the Finance and Cybersecurity fields.