Ethereum Network Discards 'Ethereum 2.0' Tag, ETH Price Could Be on the Path Towards $2,550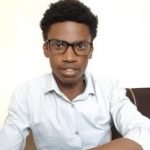 Securities.io is committed to rigorous editorial standards. We may receive compensation when you click on links to products we review. Please view our affiliate disclosure. Trading involves risk which may result in the loss of capital.
Ethereum's token is closing in on the $2,500 price level – a potentially huge step that will initiate a recovery wave. Earlier today, the token surged from $2,380 headed towards the crucial level but faced harsh rejection. ETH/USD is now consolidating around 2,42o as it prepares for another surge.
The latest reports from Russia bear a positive tone that could favor the general crypto market. The Ministry of Finance in the country has opposed the proposal to ban cryptocurrencies, instead recommending regulation. The news comes at a key moment and could help reverse the recent downtrend that has been witnessed across the crypto market.
Ethereum rebrands Eth 2.0 to 'consensus layer'
Ethereum is doing away with the tag Ethereum 2.0 and is officially replacing it with a 'consensus layer' rebrand as per a blog post by the Ethereum Foundation.
The non-profit organization, which supports the Ethereum blockchain and other on-chain technologies, said on Monday that Ethereum 1.0 will be renamed the execution layer and Ethereum 2.0, the consensus layer.
Though the Foundation insisted Ethereum would remain on its roadmap, retiring the initial brandings reflects a change in tactics since the roadmap was first developed.
Why the shift?
As work on the Proof of Stake (POS) Beacon Chain progressed, developers found it would take several years to fully implement the Ethereum 2.0 roadmap. This realization sparked increased focus by developers to achieve the long-term sustainability of the PoW chain.
Moreover, the Beacon Chain arrived much earlier than other Ethereum 2.0 components. This led to an 'Early Merge' proposal that suggested an accelerated schedule for the entire migration from PoW to the POS chain.
Shortly after, developer Danny Ryan postulated how the merge could occur via an Eth1+Eth2 client relationship, tremendously cutting down on the development required. Ryan's proposal, in addition to promising research on the use of rollups in Ethereum scaling, provided a plausible method to integrate the 'two networks.'
This is what it essentially means
While the rebrand comes with its fair share of changes, Ethereum will retain a lot of its current software-client functionality and only merge it with upcoming components. The execution layer will host rules and smart contracts, while the consensus layer shall ensure all devices on the network adhere to the set rules and penalize the errant ones.
The network in its entirety would retain the name Ethereum, a move which the Foundation said is to help avoid confusion among users. For instance, the Foundation explained that having two networks (1.0 and 2.0) could enable scams to sell to users the idea of ETH 2.0 tokens separate from ETH.
The Foundation also explained that it aimed to eliminate any existing "broken mental model" that demonstrates an exclusive relation between ETH 1.0 and ETH 2.0. This is especially important in establishing clarity for new users. For instance, staking services display an ETH2 ticker, which practically doesn't exist.
DeMark's analysis predicts ETH to see an upturn soon, Jim Cramer indicates
Based on references to financial analytics application Symbolik by DeMark, CNBC's Jim Cramer yesterday evaluated the current position of ETH and the prediction on how it could change next.
Tom DeMark, the creator of Symbolik, has a good history in predicting changes in the markets, more so in cryptocurrencies. His model predicted last year's slump that saw leading market tokens lose up to half in value in eight to ten weeks from the peak in April.
Cramer, the Mad Money host, explained that DeMark's model shows that Ether could be hitting a downside trend exhaustion bottom any time this week. This is the case since Ether has already crossed the significant 13 buy signal point, a point of exhaustion.
Luckily, the token has also fallen below DeMark's predicted floor price of $2,434, further showing the token is rife to achieve a trend exhaustion bottom. However, should the markets see another "panicked breakdown," DeMark is warning that Ethereum could still fall to a $1,859 selling crescendo. However, Cramer contends that would be the moment to buy rather than give in to the panic.
Ethereum (ETH) market performance
Ethereum's native crypto Ether has lost more than 25% since Friday and is now slightly over 50% below its mid-November high. That said, recent trading activity suggests that ETH has found a solid foothold.
Although market sentiments and on-chain signals appear to be leaning in favor of an uptrend, Ether isn't out of the woods yet.
The token has to clear $2,550 and stay above this level if it is to set eyes on the next resistance around $2,750. The $2,360 support level, which has been pivotal over the last few hours, remains decisive. If Ether fails to see sufficient momentum to get it over $2,550, it will fall and anchor at this level. More losses will likely see Ether plunge toward $2,200.
To learn more about this token visit our Investing in Ethereum guide.
Sam is a financial content specialist with a keen interest in the blockchain space. He has worked with several firms and media outlets in the Finance and Cybersecurity fields.