Ethereum Market Dumps to A Three-Month Low, Ether Sinks Below $3,000 Again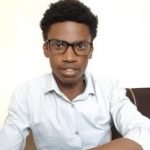 Published
11 months ago
on
Securities.io is committed to rigorous editorial standards. We may receive compensation when you click on links to products we review. Please view our affiliate disclosure. Trading involves risk which may result in the loss of capital.
Ether bulls have endured a tough week with Ethereum's market data showing red arrows in both daily and weekly time frames. The coin's attempt to break above $3,400 late Sunday was met with rejection as it retraced sharply to $3250 the next day. Another dip followed the correction, and on Wednesday, ETH/USD tested support at $3,000. The token shed another 8% today and is down to around $2,900.
More on this and other exciting headlines you  might have missed below:
L2s remain the cheapest solution to Ethereum's gas woes
Ethereum has seen a general drop in transactions fees on the blockchain. The decline comes as a relief given that last Monday, gas fees averaged $52.464 – the highest since November 30th. Though not uniformly, gas fees have been climbing down, with Wednesday's average clocking $32.21.
Meanwhile, layer 2 solutions, created to offer better speeds and reduced transaction costs, are seeing much better fees. Data provided by l2fees.info shows that the median fee on Ethereum (the base layer-1 chain) is currently $10.45. As per bitinfocharts.com, the median fee charged on the network yesterday was $16.87.
In comparison, the top three cheapest l2s all have median figures below a dollar, markedly lower than Ethereum's. To transfer ETH, using Polygon Hermez requires the least fee at $0.25, while Loopring and ZKSync are charging $0.26 and $0.41, respectively, at the time of press.
Overall, Ethereum's gas fees have fallen by 38.6% since January 10th, albeit metrics show that the daily miner rewards on the network are still higher than Bitcoin's. In the last 24 hours, miners on the networks received $79,402,257 compared to Bitcoin's $70,000,200.
JPMorgan re-asserts prediction on Ethereum's loss of dominance
At the start of the year, giant banking institution JPMorgan said that until sharding, a critical phase of scaling, is completed, Ethereum is likely to continue yielding its market share dominance in DeFi to rivals.
This week, a Business Insider report revealed that the bank has asserted Ethereum is indeed losing ground to alternative ecosystems. A JPMorgan team of analysts led by Nikolaos Panigirtzoglou detailed that just in the same way Ethereum is losing on the DeFi end, NFT creators are also migrating.
The network's high gas fees and congestion have pushed them to chains with cheaper transaction costs, such as Solana, Tezos and Wax. For context, the note to clients said that Ethereum, which had 95% dominance in NFTs at the start of 2021, has seen that figure slashed to approximately 80%. Panigirtzoglou warned that if this trend is to continue through the year, then Ethereum's valuation could be significantly affected.
DeFi outlook
The OG smart contracts platform is still king in decentralized finance even as concerns of its waning dominance pile. The chain has the highest number of protocols and accounts for about 60% of the total value locked of all DeFi protocols. The total value locked in Ethereum is down to October levels at $138.65 billion.
Despite the significant representation, data from DeFi Llama shows that Ethereum's market share has been reducing in the last few months. This is also the case with Binance Smart Chain, which has similarly relinquished part of its share.
For context, Ethereum had a share of 96.96% at the start of last year. This figure had dropped to 67.04% by the first day of May and at the beginning of the year, it had lost a few points to 63%. Year-to-year figures show that the DeFi market share of the pioneer smart contracts platform has shrunk by over 37%.
Ethereum (ETH) market performance
Ether's price action in the market has been increasingly worrying. The ETH/USD pair dropped below $3,050 at one point during the Wednesday trading session for the first time since January 10th. This has been worsened by the latest slump on Friday morning.
Ether is currently changing hands at around $2,870, over 41.30% below its all-time high. This is the first time ETH price has sunk below $2,900 since late September.
Short-term traders sit unresolved on account of the high uncertainty and weakening sentiment. Worth noting, the latter has also affected other markets outside Ethereum, as seen by Bitcoin and top alts that have charted a similar curve.
For some, the latest crash has presented an opportunity to jump into the market with the hopes of reaping profits when the token recovers. The logic is not unfounded as Ethereum has in the past soared following the flocking of new investors. That said, it is important to note that there's no guarantee Ethereum will hold onto gains in the event it recovers.
To learn more about this token visit our Investing in Ethereum guide.
Sam is a financial content specialist with a keen interest in the blockchain space. He has worked with several firms and media outlets in the Finance and Cybersecurity fields.