Details of the Upcoming Vasil Upgrade Restore Optimism In Cardano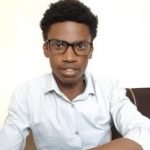 Securities.io is committed to rigorous editorial standards. We may receive compensation when you click on links to products we review. Please view our affiliate disclosure. Trading involves risk which may result in the loss of capital.
Cardano has historically taken slow but sure steps in its growth and development as a network. The market performance of assets within its ecosystem has, as a result, not been that impressive compared to others. Its native token ADA, for instance, has struggled for most of the year despite seeing double-digit gains in the last 24 hours.
That, however, hasn't stopped its developers from delivering major updates, better products, and network fixes from time to time. In the latest move, the Cardano network has shared details around the Vasil upgrade, representing the next stage in its 2022 roadmap.
Here's why the upgrade is crucial and what it will bring based on the information available at present
Cardano could achieve Solana-like performance after planned upgrades, says co-founder
The batched updates that the network has planned to release this year, in June and October, are set to bring critical changes that will greatly improve the network.
IO Global CEO and Cardano co-creator Charles Hoskinson last week noted that most dApps are waiting for the Vasil update coming this June. Hoskinson cited the delay as the reason why the network hasn't seen explosive growth in the DeFi space.
In a recent exchange, Hoskinson told InsideW3 B's Marco Monty Montemagno that the improvements set to come will bring Solana-like performance to the network. They will also improve the scalability and 'expressiveness' of the network.
In fact, Hoskinson is confident that Cardano will achieve this scaled performance and retain its strong bits – resilience, correctness, and security. The improvements are part of Cardano's running ambition to enhance its "commercial comparability, sustainability, and self-determination," as the Cardano co-founder put it.
For sustainability, Hoskinson explained that the 'system' must become more efficient to facilitate growth and at the same time tie down the cost and level of performance.
Cardano's plan to scale throughput massively
The much-talked-about Vasil upgrade is the next batched upgrade on Cardano's 2022 roadmap. Vasil's primary goal would be to boost the transaction throughput, volume, and liquidity on the network. This is important as last year's introduction of smart contract functionality translated into much higher volumes of transaction activity and increased sizes of the said transactions.
Matthias Fitzi, a research fellow at Cardano, explained in a blog post published on Monday that the most logical way to boost throughput would be enhanced block sizes. However, this would require an improved consensus layer to retain the rate of block production, hence the need for diffusion pipelining.
By tweaking the consensus layer, pipelining would allow a bigger budget for faster propagation and validation of blocks. The network would therefore be able to handle larger block sizes while also retaining the rules of consensus for the secure maintenance of blocks by the protocol.
Cardano's TVL grows past $300M as its upward curve in March continues
Having first crossed the $100 million mark on 13 February, Cardano took two months to reach $200 million on 16 March. Since then, in just a week, Cardano's TVL yesterday jumped above $300 million and is now above $318 million, according to data provided by aggregator platform DeFi Llama.
Pivotal to the recent growth on Cardano has been Miniswap (MIN), which launched on 09 March as a multi-pool decentralized exchange. Miniswap has seen positive growth each day since launch and now holds $195.22 million in TVL, with a 78.33% bulge over the last week.
In less than a week of the launch, Miniswap also announced yield farming. Having a 61.35% dominance, Miniswap has also taken the mantle from SundaeSwap. The latter, which launched as a dex protocol in January, experienced growth in the early days but then fell off as users complained of performance issues and inability to complete transactions.
SundaeSwap's TVL peaked on 20 February and has stagnated since then. It isn't the only protocol that has faltered. Despite the first-mover advantage MueliSwap enjoyed after the Alonzo Upgrade, it only manages a meager total value-locked figure of $1.99 million.
To learn more about Cardano visit our Investing in Cardano guide.
Sam is a financial content specialist with a keen interest in the blockchain space. He has worked with several firms and media outlets in the Finance and Cybersecurity fields.