Cardano News: SingularityNET Launches ERC20 Converter, ADA Sitting Below $1.00 For Almost Two Weeks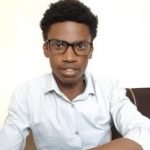 Securities.io is committed to rigorous editorial standards. We may receive compensation when you click on links to products we review. Please view our affiliate disclosure. Trading involves risk which may result in the loss of capital.
Cardano's native token has continued swinging around $0.90 and could be headed for the second consecutive weekly close below the $1.00 mark. ADA lost support above this figure on April 11 – the third time the bears have driven the coin to this point since the start of the year.
Outside the market, SingularityNET, one of Cardano's long-running partners, announced earlier this week that it has finally launched the AGIX-ETH to AGIX-ADA Converter Bridge.
Cardano gains full interoperability with SingularityNET's AGIX token
With the bridge now live, ADA can seamlessly interact with AGIX tokens on the Ethereum blockchain. The AGIX ERC20 Converter has been undergoing stress testing since December last year, following the announcement of the project last September. The general public now has access, and users on either end of Cardano and Ethereum networks can migrate tokens.
The ERC-20 converter is a massive milestone for the Cardano network. So much that Input Output Global (IOG) CEO Charles Hoskinson has warned of possible "side effects," yesterday jokingly telling users they could experience "overwhelming jubilance, hysterical laughter, and inner peace" using the bridge.
SingularityNET created the converter alongside IOG, and its launch enables users to deploy solutions on Cardano using Ethereum-based tokens. The token migration program aligns with Cardano's ambition to increase the breadth of use cases available to app developers.
Cardano has worked with SingularityNET since late 2020, and they have launched a few endeavors together. The AI innovator, whose business is modeled as a blockchain-powered artificial intelligence marketplace that aims to monetize AI services, last September integrated Cardano into its humanoid robot that aims to disrupt eldercare – Grace.
The connections run so deep that SingularityNET has even previously considered ditching Ethereum for "modern blockchains such as Cardano" because of the high gas fees and low transaction speeds.
Cardano wallets grew by over 100,000 in 30 days
After recording remarkable growth in the first quarter of 2022, seeing a modest 5000 new wallets per day, Cardano is seeing consistent growth again. Data provided by Cardano Blockchain Insights indicates the number of wallets on Cardano has grown by 104,742 in the 30 days lapsing April 20.
Since the launch of the AGIX ERC-20 converter on Monday, more than 24,000 new wallets have been created on the network. Currently, the network boasts a total of 3,280,086 ADA.
This consistent growth in the count of wallets on Cardano has been paired with a jump in the number of huge transactions on the network. Blockchain analytics firm IntoTheBlock finds that transactions of more than $100k worth of ADA have increased more than 50x this year. This increase in whale-like transactions could be a sign that huge institutional investor interest in the Cardano network.
Cardano (ADA) market performance
Cardano's native token is one of the most heavily impacted tokens among the top ten. ADA/USD is trading at $0.89 – down approximately 3.25% on the day and 6.68% across the previous week. Since the start of the month, the token has shed more than 23%. Markedly, the downtrend has seen all weekly closes become lower each week.
While the bears are in control, it is unlikely that ADA seeks support at the February 24 – and thus far yearly – low of $0.76.  Market analysts hold that the token could bounce above $1.10 on a recovery rally if it manages to get out of range trading between $0.88 and $0.95. Increasing pressure from buyers could provide the momentum to push ADA prices just above $1.00 – where immediate resistance lies. That said, there is a case for the token plunging further if bulls can't exploit the opportunity to break out of the aforementioned range. The latter remains an area of interest for both sides of traders going into weekend.
To learn more about Cardano visit our Investing in Cardano guide.
Sam is a financial content specialist with a keen interest in the blockchain space. He has worked with several firms and media outlets in the Finance and Cybersecurity fields.