Big Money Pivots to Ether Futures, More Than Half a Dozen Firms Submit ETF Applications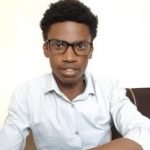 Securities.io is committed to rigorous editorial standards. We may receive compensation when you click on links to products we review. Please view our affiliate disclosure. Trading involves risk which may result in the loss of capital.
Following the hype that came after investment management giant BlackRock filed with the SEC to debut a spot Bitcoin ETF in mid-June, Ethereum futures exchange-traded funds (ETFs) have recently seen similarly broad interest. Several asset managers have in recent days rushed to make applications in attempt to tap on the potential niche.
Renowned entities submit Ethereum futures ETF applications
Ethereum futures give investors a better structured albeit indirect exposure by allowing them to speculate on the price action of Ether, i.e., bet on whether the future price of ETH will dip or rally.
Ether ETFs have taken center stage this week, spearheaded by Volatility Shares, which officially filed for the Ether Strategy ETF on Jul 28, following the significant recognition it saw in June when it introduced the 2x Bitcoin Strategy ETF (debutant leveraged cryptocurrency ETF in the United States).
If approved by the securities regulator, the Volatility Shares Ether fund would be the first of its kind in the US, with the company's offering potentially launching on Oct 12, the expected 75 days after the filing was done. Assets cumulated in the fund will be allocated in cash-settled contracts mirroring Ether (ETH) market action on the Chicago Mercantile Exchange.
What followed Volatility Shares has been a flurry of applications, with another six asset managers filing within 24 hours. Five of them – the ProShares Short Ether Strategy ETF, VanEck Ethereum Strategy ETF, Grayscale Ethereum Futures ETF, Bitwise Ethereum Strategy ETF, and Roundhill Ether Strategy ETF were all submitted by Aug 1.
ProShares said its Short Ether Strategy ETF would have an investment approach centered on daily contracts to profit from losses in the S&P CME Ether Futures index. On the other hand, VanEck's investment strategy would revolve around Ether futures contracts, aiming to maintain exposure to Ether's value equivalent to 100% of the fund's total assets, while Grayscale's fund would dominantly invest in front-month Ether futures, which are contracts boasting the shortest time to maturity.
On Wednesday, Virginia-based exchange-traded fund (ETF) issuer Direxion added to the list of companies filing to introduce ether futures ETFs after it submitted its application for a combined Bitcoin and Ether Futures Fund. Its Direxion Bitcoin Ether Strategy ETF proposes to invest in both Bitcoin and Ether futures contracts on the Chicago Mercantile Exchange.
Ether (ETH) has struggled to break above the psychological $2,000 barrier since mid-April. In the latest attempt on Jul 14, the ETH/USD pair successfully broke past the mark as part of a market-wide rally but gave up the gains few hours later.
Ether was at writing trading at $1,835 – down 6.20% in the last 30 days. Still, it has made a decent recovery so far with 52% returns year-to-date.
To learn more about Ethereum, check out our Investing in Ethereum guide.
Grayscale filed for a Bitcoin ETF too
Grayscale, which last Thursday in a letter to the SEC, emphasized the need for equal treatment of all applicants (proposed simultaneous approval of all spot bitcoin ETF filings), accompanied its Ether ETF filing with a proposal to list the shares of Grayscale Global Bitcoin Composite ETF on New York Stock Exchange Arca.
Previously, the SEC rejected Grayscale's attempt to convert its flagship Grayscale Bitcoin Trust (GBTC) into an ETF, and the firm sued the regulator for it.
This week's wave of applications arrives as the broader industry awaits the decision of the Securities and Exchange Commission on pending requests for spot Bitcoin ETFs. While the SECs has shown hesitance in approving a spot Bitcoin fund, it has given a green light to several Bitcoin futures funds hence market participant's optimism in the SEC waiving okay to the latest string of the ether futures ETF submissions.
To learn more about Bitcoin, check out our Investing in Bitcoin guide.
Sam is a financial content specialist with a keen interest in the blockchain space. He has worked with several firms and media outlets in the Finance and Cybersecurity fields.