Ava Labs Patches Bug Compromising Avalanche Network Stability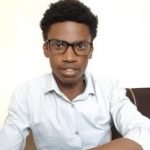 Avalanche's contract chain (C-chain) momentarily stopped producing blocks late Wednesday, prompting some Asian crypto asset trading platforms, including Bithumb and Upbit, to suspend deposits and withdrawals of its native token, AVAX.  Decentralized multi-chain exchange ThorSwap advised its users that AVAX had been temporarily halted on THORChain. The decentralized exchange also notified that trading and liquidity provider actions were unavailable until the THORChain nodes had adopted the emergency fix.  Details:
Block production in Avalanche's main chain stalls
The chain-wide disruption resulted from some nodes failing to bootstrap the X-Chain following the release of the last update. The network instability didn't affect the other chains – the Exchange Chain (X-chain) and the Platform Chain (P-chain).
"If you upgraded to 1.9.12, you were fine, but if you were still sticking to 1.9.11 and earlier, you stopped agreeing on an x-chain transaction with all other 1.9.12 nodes due to a check bug, so there wasn't agreement, and therefore progress. It was safe, but not live." Ava Labs COO Kevin Sekniqi wrote.
Responding to a claim raised by a validator in a since-deleted tweet that the network was experiencing an outage, Sekniqi shushed the concern. The Ava Labs co-founder clarified that the block production 'slowdown' on Wednesday evening was a minor inconvenience.
"Absolutely not, network been unstable for a bit over an hour. It was a bug with v1.9.12. Fix (avalanchegov.1.9.14) was just released; network is starting to stabilize again […] Been on this pushing the bug fix to undo the 1.9.12 issue. Network just needs to upgrade now to fully stabilize."
Avalanche devs swiftly issued a patch via upgrade 1.9.14 to stabilize the network. Ava Labs' Head of Communications, Patrick Sutton, confirmed that the network had stabilized and block production had been restored. Calls asking validators to upgrade their nodes were met with immediate responses.
More than 92% of validators have completed the upgrade to the latest version, according to data from the Avalanche-dedicated analytics tool, Avalanche Explorer.
Comparisons to Solana, a culprit of downtime
Notably, the incident elicited critical remarks from some in the crypto community.
"Isn't this similar to issues with the Solana network in the past that they had to upgrade their versions to make the network stable? At its core, why a blockchain gets halted when some validators use a different version? I thought Avalanche consensus mechanism is seamless," one user wrote.
Conflux co-founder, on the other hand, deplored the incident and further expressed disappointment in the broader community for disregarding developments and putting emphasis on price action.
"Feeling puzzled by society's acceptance of blockchain outages as the norm. It seems like no one reports or even cares about it. Are we only fixated on coin prices now?"
Avalanche (AVAX) suffered no impact from the event and was last spotted consolidating at $17.15 following a modest correction in the market during Wednesday's trading. The AVAX token retreated alongside the majority of alts in reaction to the Fed Chair's announcement of a 25-basis point hike in interest rate.
To learn more about Avalanche, check out our Investing in Avalanche guide.
Sam is a financial content specialist with a keen interest in the blockchain space. He has worked with several firms and media outlets in the Finance and Cybersecurity fields.