0x welcomes David Sacks to their advisory board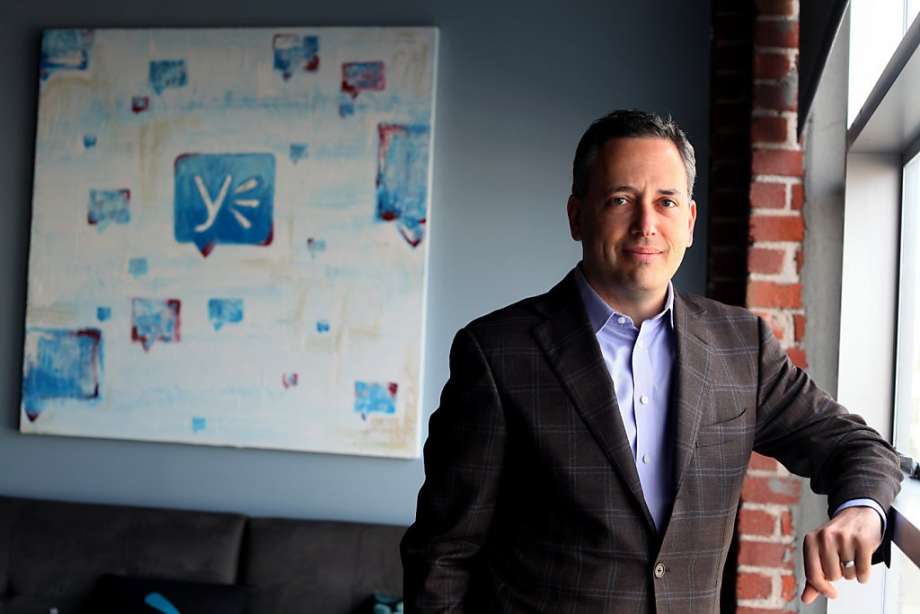 While we will surely see future hosting options for security tokens, for now they are typically regulated to decentralized exchanges (DEX).  One of the most prominent examples of a DEX is 0x.  To support their continued growth, 0x has infused their team with new talent through a strategic partnership.
0x + Harbor
By combining effort, these two forward thinking companies are hoping to expedite the development of their respective platforms.  In doing so, investors will benefit by gaining access to a whole new class of tokens.
Speaking on the alliance is Josh Stein, CEO of Harbor.  He commented, "0x and its growing network creates the opportunity to connect buyers and sellers around the world, by tackling the regulatory compliance challenges of tokenizing private securities, Harbor makes it easy for issuers and investors to abide by existing rules and regulations across jurisdictions."
Welcome, David
David Sacks is an impressive individual.  He is a serial entrepreneur that continually aids in the development of intriguing companies.  Here are a few of his past endeavours.
–          Chief Operating Officer of Paypal
–          Founder / CEO of Yammer
–          Founding Chairman of Harbor
–          Co-Founder of Craft Ventures
By creating a partnership with Harbor, 0x also gained David and his wealth of experience as an advisory board member.  While tokenized securities are a hot topic now, David has been working hard for over a year at developing platforms to bring them to the forefront of the industry.
Excited to join the advisory board of @0xProject – one of the most important projects in crypto – which is helping to build the security token tech stack along with @craft_ventures portfolio companies @harbor and @BitGo. https://t.co/70K76QwuvN

— David Sacks (@DavidSacks) September 7, 2018
What do they do?
0x is a platform that functions as a decentralized exchange operating on top of the Ethereum platform.  By operating in such a fashion, they are able to circumvent the KYC/AML laws that centralized exchanges must adhere to.  This opens the door for hosting security tokens – something that is a future idea for traditional exchanges.
0x utilizes their own native token, known as ZRX.  This token can be used by developers as they build custom Dapps.  This token can easily be found on various traditional exchanges such as Exodus and Bittrex.
Harbor is a new platform that functions as an aid to companies wishing to tokenize their product.  A company's product can range from physical items such as art, real estate, and even equity in the company.
As stated on their website, the goal of Harbor is to power "…the future of crypto-securities by building a decentralized compliance protocol that standardizes the way securities are issued and traded on blockchains."  By providing this service, the companies they help are able to expose themselves to a whole new world of funding opportunities and liquidity.
Smartlands to Tokenise Nottingham Real Estate through STO
Inaugural STO
After months of platform development, Smartlands is ready to build off of past successes. This young company has just announced the launch of their inaugural security token offering.
Taking place through their Stellar based platform, Smartlands will facilitate the tokenization of shares representing fractionalized ownership of a 124 unit real estate development, purpose built as student housing.
While Smartlands is facilitating this security token offering, the event is a product of Shojin Property Partners – A real estate development and investment firm.  Shojin Property Partners completed construction of this complex in 2018, and soon after began filling it with residents.
Now, with the help of Smartlands, Shojin hopes to offer investors a new type of opportunity through the use of security tokens.
Details of the Deal
This deal is providing investors with exposure to revenue, garnered from 32 Russell Street, Nottingham, United Kingdom. With Nottingham playing home to multiple universities, it is expected that these units will be in high demand.
While figures may vary, it is forecasted that investo
rs in this project will receive the following benefits.
– Average dividend yield of approximately 5.74% per annum
– Return of 15.72% per annum including capital growth
For those interested in this opportunity, participation is open to retail investors, with a minimum 500 GBP investment.
Commentary
In their announcement, Ilya Obraztsov, VP of Technology at Smartlands, took the time to comment. The following is what he had to say.
"At Smartlands we're rethinking traditional finance models by building a global ecosystem that democratizes access to alternative investments and opens opportunities to higher-yield projects. By connecting blockchain and the real economy, we create new opportunities for retail investors to participate in institutional-grade deals with a much lower buy-in threshold. And we have our first STO to show for our efforts…The student complex in Nottingham is the first tokenized property in the UK, to be followed with new offerings of blockchain-based securities backed by assets in real estate and other markets."
Smartlands
Smartlands is a U.K company, headquartered in London. The company was launched in 2017, and has since strived to develop solutions geared towards crowdfunding. This has led to the adoption of blockchain technology, and now security tokens.
Company operations are overseen by CEO, Arnoldas Nauseda.
Shojin Property Partners
Shojin Property Partners are a London based company, which was founded in 2009. Above all, they create investment opportunities through the development of various real estate projects, such as the one described here today.
Shojin Property Partners was acquired by Smartlands in early 2019
In Other News
We have detailed Smartlands multiple times over the past few months. Whether discussing acquisitions, or developmental choices, Smartlands has come a long way in this time. The following are a couple of articles discussing these events.
Smartlands Releases Stellar Powered Wallet Supporting Security Tokens
Smartlands Acquisition Opens New Doors for Crowdfunding
PCF Capital to Host $250 milllion DSO through KoreConX
$250 million DSO
One of the largest digital security offerings, to date, has recently been announced. In an upcoming DSO, Australian based, PCF Capital, will be hosting a whopping $250 milllion event, aimed towards the mining and resource sector.
This DSO will be made possible through the use of KoreConX and their digital securities issuance platform. By choosing to use KoreConX, PCF Capital will be gaining access to the KorePartners. This is a network of strategic partnerships which KoreConX has been developing for some time.
This offering will be open to accredited investors in select countires, including the United States, Canada, Australia, and more.
Commentary
In making their announcement, representatives from each, PCF Capital and KoreConX, took the time to comment on the development discussed here today. The following is what each had to say on the matter.
Liam Twigger, Managing Director at PCF Capital, stated,
"We are a global company that requires a global solution. We selected KoreConX because it will allow us to remain compliant with regulations not only in the USA and Australia but in multiple other jurisdictions around the world…This is a very important step in the history of PCF and we want to make sure our investors are protected and have a platform to be able to manage the entire lifecycle of the digital securities. That's why we are using the best possible tools for the job."
Oscar Jofre, CEO at KoreConX, stated,
"We are disruptors and what better way to do that than work with one of the world's oldest sectors adopting Digital Securities for their offering. PCF Capital's global reputation in the mining sector made the decision easy for us to bring them on as clients to our platform…Now is the time for the traditional investor to understand the value and trust of digital securities. Having a global offering of this magnitude heavily investing in a Digital Securities Offering is great for the industry as a whole. Many more will follow once the infrastructure is in place for it, and this is what we are doing with the KoreProtocol."
PCF Capital
PCF Capital is an investment banking group, which is headquartered in Australia. Since being founded in 1999, PCF Capital has gone on to manage over $3.5 billion in deals.
Operations are overseen by Managing Director, Liam Twigger.
KoreConX
KoreConX was founded in 2016, and is headquartered out of New York. Above all, KoreConX has been striving to become the most comprehensive platform for private capital markets. This means developing in-house solutions, and partnerships which facilitate needs within the digital securities sector. To date, KoreConX has begun seeing adoption of their platform, as multiple DSOs are scheduled.
Company operations are overseen by CEO, Oscar Jofre.
In Other News
I recent months, KoreConX has found themselves in our headlines on various occasions. Check out the following articles to learn a bit more about what this promising company has been up to.
KoreConX the Protocol of Choice for Upcoming Digital Security Offering by 3iQ
BankRoll Ventures and KoreConX Aim to Tackle Security Token Offerings
KoreConX Partners with SME Brokers
Blockport STO Fails to Gain Traction – Platform to Shutdown
Failure to Launch
On a disappointing note, Blockport has announced the cancellation of their ongoing security token offering. After launching the event, roughly 1 month ago, the team has indicated that they have failed to attract their minimum threshold of investments.
This comes as a letdown to the industry, as Blockport represented one of the first security token offerings to be offered through the Tokeny platform. To date, only a handful of STOs have taken place through ANY issuance platform.
Future Aspirations
While Blockport will be returning investments to the few participants in their STO, they have indicated that this is not the end for them. Their intent is to scale back operations in the short term, reflect, and establish a path for future growth.
This means that the platform will be shutting down in the coming weeks, revering to a 'development mode'.
Commentary
Blockport CEO, Sebastiaan Lichter, elaborated on the cancellation in a statement to the public. The following is what he had to say on the matter.
"In the past few months our team has worked extremely hard to launch the first round of our STO, and yesterday this ended after being open for almost one month…In short, the results of the fundraise are not sufficient to proceed with the issuance of BPS tokens."
Despite this, Sebastiaan Lichter remained confident in the future of blockchain. He continued,
"We still see a lot of opportunities in this industry and have built a top performing trading platform that many people love to use and which has had almost zero downtime or issues since we launched it in the summer of 2018…Whilst developing our platform, our goal is to explore opportunities that support a restart of the Blockport platform in the future."
BlockPort
Operating out of Amsterdam, Blockport is a Dutch company, which was launched in 2017. Under the watch of CEO, Sebastiaan Lichter, Blockport has developed and launched a trading platform, tailored toward, both, utility and security tokens.
The security token offering, discussed here today, was launched through the Tokeny issuance platform, on March 31st, 2019.
Tokeny
Tokeny is a Luxembourg based company, which was launched in 2017. Above all, Tokeny acts as an issuance platform, providing companies with solutions for the tokenization of assets. Tokeny was responsible for facilitating the Blockport STO – For their part, the event went off without a hitch.
In Other News
While the failed STO is an unfortunate situation, BlockPort is by no means alone. For a variety of reasons, there have been various deals to have fallen through in the past few months. The following articles detail a couple of these situations.
Harbor Cancels Convexity Properties STO
Due Diligence Process Delays tZERO Investment