Tokenise International Ltd Launches Tokenise Stock Exchange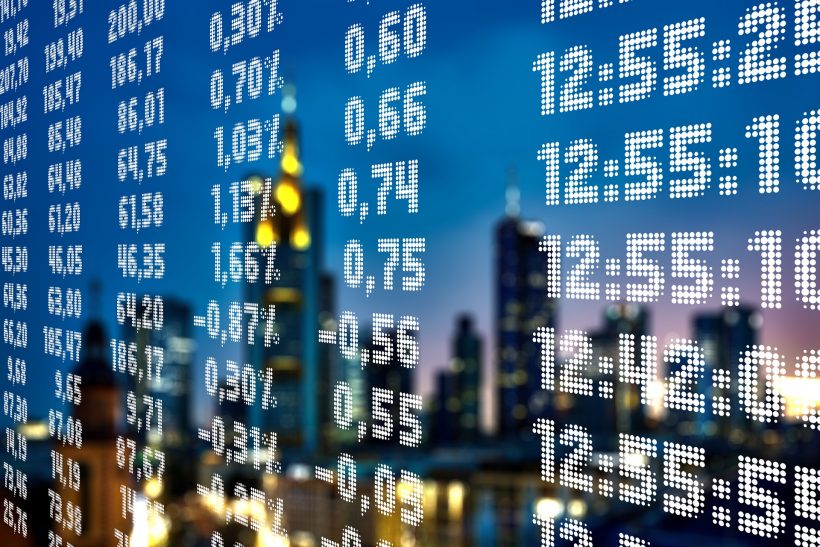 Tokenise International Ltd
While some companies are content servicing a narrow range of the digital securities sector, there are a few players which have their eyes on something greater.  Tokenise is one of these companies, with a stated goal of offering a comprehensive suite of services on a global scale.
Based out of Gibraltar, and licenced within Barbados, Tokenise International already maintains a global presence.  The group is comprised of multiple branches,
Tokenise.io
Tokenise.co.uk
Tokenisestock.exchange

Global security token exchange
What's the Problem?
Arguably the biggest missing link in the world of digital securities, is a developed group of exchanges.  To date, the sector is rife with competitors operating as issuance platforms and custodians, yet there remains a notable dearth of options for the actual buying/selling of digital securities.
Furthermore, multiple exchanges are restricted to offering their services within their own nation's borders.  Very few, if any, truly global solutions exist.
How Will They Solve It? – Tokenise Stock Exchange
By obtaining licensure as a broker, Tokenise.io is ready to be put to work.  With this being the case, the Tokenise Stock Exchange has become the immediate focus of holding company, Tokenise International.
The Tokenise Stock Exchange, formerly known as DAXNET, has just seen its website go live.  Here, investors can begin onboarding, gaining access to a variety of opportunities.
Tokenise Stock Exchange lists the following as a couple of the services they offer at this time.
Issuance capabilities, facilitating the hosting both IPOs and STOs
Secondary market support, providing a 'home' for established tokens, creating liquidity and accessibility as a result
Beyond supporting the issuance, and trading, of security tokens, Tokenise has imbued a great deal of flexibility into the types of security tokens supported.  These tokens may be structured as/represent anything from equity, debt, dividends, fractional ownership, Funds, and more.
Martin Graham, Group Chairman, touched on why security tokens hold such promise, stating,
"Tokenisation of securities and other real-world assets will transform the accessibility and efficiency of capital markets. Removing inefficiencies, friction and barriers to participation will democratise the process of matching providers and consumers of risk capital. This, in turn, will increase the flow of funds and investment opportunities for market participants."
Naturally, as this is an exchange supporting security tokens, participation among investors is limited to those which pass the necessary KYC and AML parameters.
Tokenise UK
While the company's focus may be on Tokenise Stock Exchange, development still continues with Tokenise UK.  With the state of the economy in 2020, many have noted that funding through traditional VC channels has greatly diminished.  As a result, we have seen an increased interest in equity crowdfunding.
While time will tell if equity crowdfunding can sustain and convert this interest into actual participation, Tokenise intends on being ready.  One example of events which can be expected on the platform is the current offering by KABN – an equity token offering looking to raise $8 million USD.
The Team
Behind the various products on offer, by Tokenise International, is an adept team.  The core of this group is comprised of the following five individuals, with each boasting impressive resumes.
Michael Kessler            – CEO & Founder
Martin Graham            – Group Chairman
Simone Murray            – Chief Financial Officer
Simon Kiero-Watson   – Director of Markets
Hirander Misra            – Group Director
What's Next?
With the onboarding of clients commencing, we reached out to Tokenise Stock Exchange to ask them, 'What is next?  What is the next marker on the Tokenise roadmap which companies and investors alike can look forward to?'
Michael Kessler, CEO & Founder of Tokenise Stock Exchange, took the time to elaborate on what they offer, and what we can look forward to.  He stated,
"Tokenisation of securities and other real world-assets will transform the accessibility and efficiency of capital markets. By bringing new asset classes across multiple jurisdictions to a global community of investors will enable companies to raise capital more easily and enables greater liquidity to be generated where it was previously illiquid.
In terms of the next steps
Enabling of full KYC & AML as well as categorisation of investors
We are talking to a number of issuers who want to list on the platform and go through one of our corporate advisers
We expect to have the first listings coming through over the coming weeks/months (partly dependant on Covid) that will allow people to list multiple asset classes to suit their requirements, these include:
New asset classes
Fractional ownership of physical assets
Private equity Royalties
As well as traditional assets:
Equities
Bonds
Funds
Commodities
We are talking to over 20 new companies from securitising influencers and household names, medicinal CBD facilities, property assets, beverage producers, beauty products, fintech businesses etc. Ideally over the coming weeks we will have 3-4 new issuances ready to go through the listing process and join our exchange. We would love new issuers to contact us and for investors to register."
The Competition
While the market is nowhere near saturated, with regards to security token exchanges, there are a few currently active or in development.  Each of the following holds the potential to be a competitor with what Tokenise has to offer.
Each of these exchanges vary slightly, in that MERJ serves a global client base, while OFN is restricted to the U.S., and Archax has yet to launch.