Theta Network dApps on The Way to DappRadar, THETA Price Retraces After Soaring to $3.03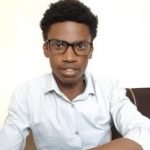 Securities.io is committed to rigorous editorial standards. We may receive compensation when you click on links to products we review. Please view our affiliate disclosure. Trading involves risk which may result in the loss of capital.
The blockchain-powered decentralized video streaming network Theta recently announced two major milestones.
The network has collaborated with DappRadar bringing its dApps to the latter's global store for decentralized applications. Also, yesterday, the network's social team revealed that the v3.3 upgrade will arrive next week. Elsewhere, the THETA token has surged double figures today, peaking at $3.03.
DappRadar announces plans to integrate the Theta Network and its ecosystem of dApps
dApp-focussed platform DappRadar, over the weekend, confirmed that it would soon integrate decentralized video streaming network Theta and the array of dApps in its ecosystem. DappRadar aims to leverage Theta's dedication to media and entertainment to further its growth ambitions.
Why Theta?
DappRadar believes that blockchain-powered video delivery platforms such as Theta are the future of a booming live streaming industry.
Theta benefits from the dual service of its networks; the Theta Blockchain and the Theta Edge Network. While the former deals with rewards and delivers smart contract functionality, the latter provides volume storage for media such as video hence powering the decentralized mesh of content.
Notably, the current use of centralized servers cannot cope with an ever-increasing demand for video content streaming and distribution worldwide. This is where Theta comes into play here by creating a global network of users to provide their computing power and redundant bandwidth to remedy latency issues and bandwidth limitations that may cap the growth of the industry.
The 'explosion' of the metaverse has also created a new massive wave of demand for video streaming. To deliver concrete virtual experiences in the metaverses, users will require breakthrough video technology such as Theta's.
In addition, Theta provides wholesome developer tools, including Video-based NFTs, Theta EdgeStore, ThetaPass NFT virtual ticketing, and the Theta Video API to support the match into the metaverse.
Theta's v3.3 hard fork targets even further decentralization
Theta announced on Monday that the v3.3 hard fork is coming to the network on March 14 at noon Pacific Time. The upgrade will happen at block height 14526120 to cut the minimum validator stake deposit threshold from 2,000,000 THETA to 200,000 THETA.
As per the announcement, the network has lowered the threshold to allow more users to run validator nodes, which would eventually mean the Theta network becomes even more decentralized.
After validators stake their THETA on the network, they can process transactions and become eligible to receive rewards in TFUEL –  a native token of the network. Following the update, new validators should start jumping onto Theta soon.
Theta (THETA) price action
THETA is one of the best-performing assets on Tuesday, having seen a steady upswing against bearish tides in the market. Its 24-hr trading volume has swelled by 100% to $280.84 million.
THETA price briefly fell from yesterday's high of $2.84 to hit a Monday low of $2.61 before embarking on an ascent for the larger part of today. THETA/USD raced past $2.85 and later $3.00 but has since retreated to $2.95 at the time of writing.
Despite seeing a slight correction, THETA price is up by 10.29% in the last 24 hours. It is, however, 81.50% below its record high set almost a year ago.
That said, THETA isn't the only token in the Theta ecosystem enjoying a good run. Theta Fuel (TFUEL) has gained about 6.70% in the last 24 hours. The token has charted a similar path as THETA, hitting an intraday of $0.1587 earlier today before retracing as well.
Theta ecosystem's latest developments are likely the drivers of the current market run. Theta has performed well in the decentralized finance space, with more than $215.53 million locked. All three protocols under the Theta chain have posted positive 24-hr changes led by ThetaSwap, which has over 68% dominance as per DeFi Llama.
The maiden decentralized exchange's (DEX) TVL has grown by 7.72% in the last 24 hours to $141.78 million. The TVL figures of the staking protocol ThetaCash and DEX protocol Voltswap have also increased by 4% and 3.19% to $70.77 million and $2.98 million, respectively.
To learn more about Theta, visit our Investing in Theta guide.
Sam is a financial content specialist with a keen interest in the blockchain space. He has worked with several firms and media outlets in the Finance and Cybersecurity fields.