Post Vyper Exploit – Binance Labs Makes $5M Investment to Curve as Aave Seeks to Reshape Exposure to CRV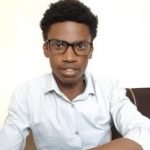 Securities.io is committed to rigorous editorial standards. We may receive compensation when you click on links to products we review. Please view our affiliate disclosure. Trading involves risk which may result in the loss of capital.
Popular stablecoin-focused decentralized exchange (DEX) Curve Finance made headlines last month after it suffered a $73.5M drain on some of its pools at the end of July through a series of attacks exploiting a smart contract programming vulnerability.
The incident exposed several risks and brought huge implications in the space, thus sparking concerns from DeFi users questioning the viability and future of Curve Finance. Here is the latest:
Aave community to vote on a pair of governance proposals in response to Curve incident
Aave DAO, this week, brought forward two proposals in response to the recent near-liquidation threat posed by a lending position held by Curve founder Michael Egorov.
Egorov held a substantial borrowing position on Aave v2 against collateral of ~34% of CRV's total market capital, which came under pressure following the July 30 exploit on the stableswap project.
The Curve founder managed to shore up support and successfully raise funds through OTC deals with at least 30 counterparties, including Wintermute and Tron, which helped clear a huge portion of his debt.  On-chain records showed that Egorov had executed trades cumulating to more than $157 million CRV tokens as of Friday Still, his position has remained a contentious matter.
The latest proposals presented by Chaos Labs, an on-chain risk management team, aim to lower Aave's liquidation threshold to Curve DAO (CRV) by 6% and disable borrowing of Curve's native CRV token on the Ethereum V2 and Polygon V3 markets. Voting on the pair began on Thursday and will conclude on Aug 12.  Aave's AAVE token was at the time of writing changing hands at $66.78 – down 4.36 in the last 30 days.
Meanwhile, the voting period for a separate proposal in the ecosystem, which recommends the acquisition of CRV using Tether (USDT) from the Aave DAO treasury, elapsed today. The proposal was initiated on Aug 3 and specifically called for the ecosystem's treasury to purchase as much as $2 million worth of CRV from Curve.
Aave Chan founder Marc Zeller, who authored the proposal, noted that the move will "support the DeFi ecosystem and position Aave DAO strategically in the Curve wars, benefiting GHO secondary liquidity." The voting results at the time of writing showed that quorum had been reached early Friday, with 57.81% of voters (370,359 AAVE) voting in favor of the aCRV OTC deal.
To learn more about Aave, check out our Investing in Aave guide.
Binance Labs injects $5 million to Curve DAO ecosystem
Binance Labs announced on Thursday a strategic collaboration with Curve entailing an initial $5 million investment in Curve DAO (CRV) as part of its efforts to support the Ethereum-native DEX protocol. Curve Finance lost $24 million worth of assets to attackers in the July 30 incident.
"Curve is the largest stableswap, and as a key protocol in DeFi it has contributed to the steady growth of the space in 2023. Given the recent events that have impacted the protocol, Binance Labs has offered our full support to Curve through our investment and strategic collaboration," Binance Labs Head Yi He said.
Binance Labs' announcement delivered a slight boost to CRV price action, with the token moving up to $0.61 from less than 50 cents after news of the exploit surfaced.
Curve, on its part, will also explore a potential deployment to BNB Smart Chain in a possible alignment, although neither party revealed details of the timeline.
"BNB Chain has earned a significant presence in DeFi, and is well positioned to deploy Curve's current and future products on its chain," Curve founder Michael Egorov remarked on the arrangement.
Curve Finance asset recovery update
Curve's team, jointly with teams from other affected protocols, including Metronome, previously proposed a joint 10% bug bounty as reward to the hacker in exchange for returning the rest of the funds. The exploiter seemingly heed and returned as much as 73% of the funds drained from various pools on Aug 4, averting a potential contagion.
Lending platform Alchemix whose alETH-ETH pool was drained $13.6 million in Ethereum derivatives confirmed receiving 4,820.55 Alchemix ETH (alETH). NFT protocol JPEG'd, which lost around $11.5 million, also received 2,258 Ether (ETH) and communicated that it would view the incident as a white-hat rescue, thus not pursuing any legal action.
Last week, Curve opened a public bounty of 10% of the yet-to-be-reclaimed funds, roughly ~$1.85 million, to anyone offering information leading to the discovery of the identity of the exploiters. Notwithstanding the blow to its ecosystem, Curve DEX still ranks second among decentralized exchanges behind Uniswap with a total value locked of $2.315 billion per DeFi Llama data.
To learn more about Curve DAO, check out our Investing in Curve DAO guide.
Sam is a financial content specialist with a keen interest in the blockchain space. He has worked with several firms and media outlets in the Finance and Cybersecurity fields.