News Round-Up: Coinbase Cloud Debuts AVAX Developer Suite, Lemonade Collaborates with Avalanche, AVAX Bridge to Support Bitcoin Soon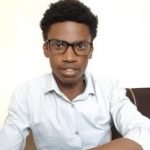 Securities.io is committed to rigorous editorial standards. We may receive compensation when you click on links to products we review. Please view our affiliate disclosure. Trading involves risk which may result in the loss of capital.
Blockchain infrastructure platform Coinbase Cloud on Tuesday announced the launch of a suite of developer tools to support the growth of the Avalanche ecosystem – both the smart contract platform and the blockchain.
Avalanche developer suite: A boost for the AVAX ecosystem
According to Coinbase Cloud, which is focused on enhancing the development of Web3 ecosystems, the suite of blockchain infrastructure services and solutions will help Avalanche software builders gain an easier and faster understanding of the ins and outs of creating utility-focused, innovative applications for users.
Integration of AVAX into the Coinbase Wallet
As part of the development, there will be an integration of AVAX into the Coinbase Wallet. The Coinbase Wallet's software development kit (SDK) will enable developer apps reach the millions in Coinbase's userbase.
Coinbase Wallet will onwards have support for the Avalanche c-chain. This will be in addition to ensuring EVM applications can run consistently via the wallet by providing support for EVM-compatible subnets. Coinbase Cloud has also provided documentation showing developers the simple steps to complete for the integration.
Query and Transact
Another tool that is part of the new suite is Query & Transact. This infrastructure is intended to simplify access data on the Avalanche chain. Coinbase Cloud added that the ability to easily access data and submit transactions is an essential requirement of running reliable dApps.
Citing the tool's 99.9% uptime assurance, the blockchain infrastructure provider argues that it then becomes easier to build exchanges, wallets, data aggregators and other dApps.
Public validator staking by Coinbase
Further, Coinbase revealed that it's now running a public validator node on the Avalanche network. Users on the blockchain can stake their AVAX in the Coinbase Cloud pool, thus delegating the firm to validate transactions on their behalf.
Avalanche Bridge to launch support for Bitcoin in Q2 this year
Avalanche has revealed at the ongoing Avalanche Summit in Barcelona that the Avalanche Bridge, the most popular Ethereum-linked bridge in total value locked (TVL), is adding support for Bitcoin.
According to a blog post detailing the news, adding Bitcoin bridging as an option will enhance the user experience and also expand the scale of assets getting into Avalanche's ecosystem. This means that once the support arrives as scheduled in Q2 this year, Avalanche clients will be able to safely transfer their Bitcoin tokens into Avalanche's booming DeFi setup.
The total value of assets locked in Avalanche's DeFi network is $10.7 billion, according to data provided by DeFi Llama.
The network has seen reasonable growth, and key to it has been the Avalanche Bridge. Since launching last year in 2021, it has enabled more than $43 billion worth of Ethereum ERC-20 tokens to be used on Avalanche. With plans to support even more blockchains, more growth should be seen in the coming days.
Lemonade Foundation links up with Avalanche to offer farmers permissionless weather insurance
Elsewhere, Lemonade Foundation – the charitable arm of NYSE-listed insurance company Lemonade – revealed in a statement yesterday that it's working with Avalanche to facilitate permissionless climate insurance for farmers. This initiative would be conducted as part of the Lemonade Crypto Climate Coalition, also launched with the announcement.
Members of the coalition, including Avalanche, Chainlink, among others, will form a decentralized autonomous organization (DAO). The DAO will be tasked to deliver non-profit-based, instant weather insurance to "subsistence farmers and livestock keepers" in jurisdictions of emerging markets.
The climate insurance initiative itself would be created as a dApp built on Avalanche and denominated in a stablecoin. The initiative is set to start in Africa sometime later this year. It will allow farmers complete and receive payments on their mobile devices using global stablecoins or their local currencies.
This project, which according to a spokesperson from the company, is the first incursion that Lemonade has launched into the Web3 space, will be fully permissionless. The DAO has empowered it to use smart contracts instead of insurance policies and oracles in the place of claims professionals.
The DAO's initial funding will come from Lemonade Foundation, but in the long run, the DAO's liquidity pool will be grown by participating investors.
According to Rose Goslinga, the co-founder of Kenya-based insurtech firm Pula, the Lemonade Crypto Climate Coalition will go a long way in helping protect farmers against adverse risks such as drought.
To learn more Avalanche visit our Investing in Avalanche guide.
Sam is a financial content specialist with a keen interest in the blockchain space. He has worked with several firms and media outlets in the Finance and Cybersecurity fields.