Newly Launched BobaAvax L2 Closes In On 15,000 Txns Milestone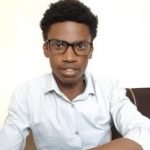 Last month, multi-chain scaling solution Boba Network announced integration plans with Avalanche, expanding its support to the Ava Labs' blockchain project. The partnership gave birth to Boba AVAX L2, a toolkit embodying the best features of layer-1 and layer-2 networks. Following its launch, BobaAvax became the first-ever L2 solution to serve a non-Ethereum blockchain.
"Boba AVAX L2 is catered for all heavy transactions, throughput-reliant protocols & anyone wanting to be part of the next generation," Boba Network wrote at the time of launch.
Built as an Optimistic rollup on Ethereum, Boba attained multi-chain status after parallel integrations with Moonbeam and Fantom in June. Boba also offers a hybrid computing platform that facilitates interactions between web2 and blockchain applications.
Total transactions on Avalanche's first official scaling solution surpass 14,000
The new Boba L2 scaler focuses on meeting the scalability needs of Avalanche's default smart contract platform, C-chain.  Evo Verse and decentralized exchange SushiSwap participated in the launch as supporting dApp projects. The latter deployed Legacy Swap, while Evo Verse brought its play-to-earn game strategy that leverages hybrid computing.
Though Avalanche already processes transactions significantly faster than Ethereum, the integration promises to improve this merit.
"Avalanche offers blazing fast speeds, low costs, and eco-friendly solutions: Boba AVAX L2 holds true to those values and enhances it further!" 
Ava Labs' head of decentralized finance, Luigi D'Onorio DeMeo, spoke positively about the integration, noting that it endows its development team with resources to make practical and useful dApps that address the three major blockchain challenges. The BobaAvax network surpassed the 10,000 transactions milestone last Thursday and is on course to cross the 15,000 transactions since inception at some point this week. Explorer data at writing showed there were 786 wallets on the network.
Markedly, the adoption of BobaAvax has been fairly slow compared to that of BobaBeam, a similar L2 solution launched by Enya (the team behind Boba) in collaboration with the cross-chain Moonbeam Network.
Further, as a result of the collaboration on BobaAvax, Avalanche projects can leverage Boba's native NFT bridge for smooth NFTs transfers between the chains.
Avalanche NFT collections are now supported on OpenSea
Earlier last week, the Avalanche NFT community received exciting news as the network announced that the world's largest NFT marketplace OpenSea had launched on the blockchain. The decision to expand to Avalanche was guided by the belief that the future is multi-chain –it enables users to interact with the leading marketplace alongside native marketplaces like Joepegs, Campfire, and Kalao.
The integration also means that OpenSea users gain the layer one platform's ability to complete transactions quickly (less than a second) while keeping the fees very low. With time, all Avalanche NFTs are expected to be featured on the peer-to-peer NFT trading platform, with the blockchain bringing along with it Web2 companies in various areas, including sports and entertainment.
"Avalanche's NFT community has a unique identity and passion for experimenting with both the art and applications of NFTs, and creators here are still just scratching the surface," Ava Labs Business Development Lead (NFTs and Arts) Dominic Carbonaro remarked.
The expansion of Avalanche NFTs into new territory seeks to take advantage of a marketplace getting redefined, with NFTs gaining new utilities and fan engagement away from the hype on which most projects rode last year. Ava Labs president John Wu particularly noted that Avalanche's ability to scale and handle massive user activity positions the blockchain conveniently to take advantage of this new phase.
To learn more, check out our Investing in Avalanche guide.
Sam is a financial content specialist with a keen interest in the blockchain space. He has worked with several firms and media outlets in the Finance and Cybersecurity fields.