Genesis Bankruptcy Case – Court Hearing, List of Creditors and More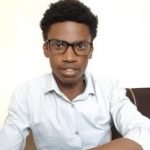 The dust has settled down in the latest crypto bugbear event involving Genesis Global and its subsidiaries which filed for Chapter 11 bankruptcy protection last Thursday. The Genesis Capital bankruptcy case commences later today, with the hearing set to start at 14:00 EST, according to previously released court documents. Here is everything you need to know about the case and how it could impact the market this week.
Bankruptcy hearing
Monday's hearing, to be presided over by Judge Sean H. Lane, intends to review the adequacy of the relief requested by the affected entities (Genesis Global Holdco, Genesis Global Capital, and Genesis Asia Pacific) and establish facts around joint administration. It is also expected that the US Trustee's office will initiate the appointment of a delegation, which will have the authority to monitor the lender's performance. The committee, whose members are picked from the list of the 20 largest unsecured creditors, will also be involved in creating a reorganization plan and consult with Genesis exhaustively before any significant decision is reached.
Genesis Global Holdco said it is evaluating potential strategic options to restructure, including the possibility of a capital raise, a sale, or an equitization transaction, to satisfy its outstanding obligations to creditors and possibly emerge under a new owner. Worth mentioning, Genesis Global Capital had withdrawals suspended mid-November but the Global Trading and spot and derivatives trading entities have been active. On-chain data showed that the former entity has moved tokens as recently as in the last 48 hours.
In its bankruptcy filing, Genesis Global Capital, a partner firm to the now-defunct Earn program operated by Gemini, estimated liabilities of between $1 billion and $10 billion, with up to 100,000 creditors. Further review of the filing revealed that the crypto lending firm owes a total of $3.5 billion to its top 50 creditors, which includes US-based exchange Gemini run by the Winklevoss twins, institutional trading firm Cumberland, VanEck's New Finance Income Fund, and finance platform MoonAlpha.
List of creditors
Crypto trading firm Cumberland disputed the figures reported by Genesis regarding its exposure on Friday. The Chicago-based company categorically denied the sum of $18 million that Genesis Global Capital said it owes.
"Under the terms of our agreement, on Nov 16, we notified them that we were surrendering our cash collateral and liquidating their crypto to close out the loan […] This left an outstanding balance due to us of approximately $46,064.34, consistent with our November tweet. We have established no further borrows from Genesis and have no additional exposure," Cumberland wrote in a tweet.
Genesis' bankruptcy filing also listed Decentraland execs Ari Meilich and Esteban Ordano among the 50 largest non-insider creditors. The latter's email address was noted as a contact for Winah, for which Genesis owes close to $27 million, while Meilich-led Big Time Studios company was listed with a $20 million owed sum. In a previous inference, a Decentraland email linked to Santiago Esponda, the CFO of the metaverse project, appeared under Heliva International, to which Genesis Global owes $55 million. The team behind the virtual world browser-based platform contradicted the reported figures in a Jan 20 update, while assuring its community the credit amount doesn't affect its Foundation's treasury
"The Decentraland Foundation has a credit against Genesis of principal amount approx. USD ~7.8M as of today […] All references to Decentraland Foundation or its officers made in the context of reporting on the Genesis situation that are inconsistent with the content of this release are wrong."
The Decentraland team further clarified that its DAO, whose treasury is completely on-chain, had no ties with the bankrupt firm at any point and none of its assets were exposed to the situation. Notably, the exchange price of Decentraland's MANA token was barely affected by the news and has continued hovering above $0.70 coming off the weekend.
The MANA token is one of the trending tokens in its niche alongside The Sandbox's SAND, at the time of writing up 13% and 15% in the last five days respectively. The two are also among the biggest gainers thus far this year.
To learn more about Decentraland, check out our Investing in Decentraland guide.
Sam is a financial content specialist with a keen interest in the blockchain space. He has worked with several firms and media outlets in the Finance and Cybersecurity fields.