Ethereum Devs Propose New 'Holli' Testnet as Shapella Upgrade Catches On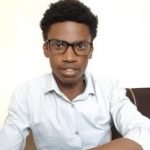 Securities.io is committed to rigorous editorial standards. We may receive compensation when you click on links to products we review. Please view our affiliate disclosure. Trading involves risk which may result in the loss of capital.
In a series of tweets last Thursday, Ethereum Foundation's Tim Beiko propounded the idea of a new test network that will help improve the developer's experience, which has been compromised on the current testnets. Giving context on the plans of the new testnet tentatively named 'Holli', Beiko said the idea has been in consideration since the Merge last September. Separately, the smart contracts ecosystem is gearing up for the enabling withdrawal of Ethereum staked on the Beacon chain. The latter functionality will be activated by the highly-anticipated Shanghai hard fork. Here is everything you need to know ahead of the upgrade release on Sepolia this week.
Ethereum core developer calls for feedback on plans for a new testnet
Test networks, as their name suggests, typically act as clone blockchains that provide an environment to deploy applications and deal with potential bugs before deployment on the mainnet. In the Ethereum ecosystem, testnets have evolved from the early days of supporting a single client to multi-client when Goerli officially launched in 2019. Goerli's most significant strength over other testnets like Rinkeby and Kovan that have since been deprecated is cross-client functionality.
The feature enables interaction with the network using different programming languages by providing synergies between clients in a single testnet. The Goerli testnet has mostly found use in executing testing of validating and staking and relies on gas in the form of Goerli ETH (GoETH). Ethereum's Merge event necessitated another testnet Sepolia which first launched in October 2021, initially leveraging the proof-of-work (PoW) consensus mechanism. Like Goerli, the testnet is secured by proof-of-stake (PoS) following the Merge. Sepolia, which client developers maintain, also relies on gas but in the form of Sepolia testnet ETH (SepETH).
Shortcomings of Sepolia and Goerli testnets
Three broad groups rely on the test environment, in Ethereum's case, albeit for different reasons: – node operators (stakers), client teams, and application developers. The two prominent testnets, Goerli and Sepolia testnets have mostly been able to meet the demands of the first two groups. The latter group's accessibility to the testing environment has, however, been thwarted by the current token distribution model.
Beiko explained that the existing method for acquiring Goerli ETH (GoEth) has become less reliable, with the initiating cause being the tokens – essentially meant to be worthless – getting monetary value. Their limited distribution has also motivated some holders to hoard them at the expense of builders who need them to deploy their projects ahead of the final mainnet release.
In a questionable attempt to address the issue, the team behind the LayerZero interoperability protocol unveiled a 'testnet bridge' to allow devs to swap ETH in exchange for the testnet tokens. The Vancouver start-up claimed that it is cross-chain liquidity pool offered 'public goods', which drew criticism from many in the community – some pointing out that assigning real-world value to the testnet tokens strips them of their free nature. Others expressed concerns that the attempt does more harm than good by creating an avenue for GoETH hoarders to dump the testnet tokens. To overcome this plight of application developers, Beiko put forward for discussion two approaches for the allocation of testnet tokens.
"A new testnet, Holli, is planned to launch later this year, and hopefully we can figure out these things before then," Beiko wrote in the Feb 23 tweet, adding, "Suggestion 1: adding every (recent?) ETH address which has deployed a contract on mainnet/goerli/sepolia to the genesis file, giving it an allocation. Suggestion 2: coordinating with major contract & infra developers to launch on the network shortly after genesis."
A decision will be made on the final name of the testnet between the floated options Holesky or Holesovice before it is officially launched later this year.
Shapella upgrade on the way to Sepolia testnet this week
Earlier in the week, the core developer announced that the Shapella network upgrade, a combination of Shanghai on the execution layer and Capella on the consensus layer, will arrive on Feb 28. The pair of simultaneous upgrades will go live on the Sepolia testnet at epoch 56832 at around 0400hrs UTC, coming on the back of the Zhejiang testnet that launched at the start of the month.
Shapella is the closest that Ethereum has come to initiating its first-ever withdrawals for stakers, being the second last trial. After the event, Ethereum developers will activate Shapella on Goerli as the last test before the mainnet launch slated for March. Both Ether stakers and non-staking node operators must update their node versions to be compatible with the upcoming network upgrade, as the contrary would leave them stuck on a chain where they cannot transact Ether or operate in a post-Cappella environment.
Sepolia, which provides a controlled environment for developers exclusively to test the functionality of smart contracts using a testnet currency known as Sepolia ETH, recently integrated with permissioned consensus layer Bepolia. The integration introduced restrictions on only authorized entities operating validator nodes on Sepolia's new consensus layer. Goerli would be a public testnet where developers can get a realistic environment to simulate their applications without putting their Ether holdings at risk.
Keeping off the chopping board when it comes to Ethereum staking
One developer recently noted that only a minuscule 0.04% of Ethereum validators (226 out of 523,000) have been slashed since 2020, an indicator that most are strict followers of the operating rules of the network. Slashing is typically a penalty imposed on network validators who act against the best interests of the blockchain. The Ethereum developer also shared some of the best practices validators should follow to reduce the risk of ending up on the chopping board as far as these penalties are concerned.
He added that it is advisable to employ doppelganger detection to augment network security, terming it a necessary $0.06 sacrifice they should take to prevent a potential network slashing that typically costs 1 Ether. Another recommendation from the developer was to keep an eye on buffers and logs on the Beacon Chain to detect any potential problems that may emerge. In the event of any anomaly or suspicion, Superphiz advises that all systems should be disconnected until the root cause of the issue has been identified and a feasible solution proposed.
Notably, according to the Beacon Chain explorer, only 37 out of the 228 total slashings on the Ethereum proof-of-work chain have occurred since it switched to PoS, meaning the Merge wasn't as impactful as many suspected it would have been. Most significant of all is when staking platform Staked experienced a technical error in February 2021, where it started producing competing blocks and ended up getting slashed 18 ETH.
Obol is testing distributed validator technology
In related news, Obol Technologies announced last week it is bringing its distributed validator technology to the Ethereum chain, a significant development according to its CEO Colin Myers. Over the next six months, the research and development company will conduct tests and audits before it can open up to the public towards the end of the year. This is the first time it has successfully created a distributed validator on Ethereum in its internal alpha testing phase. Myers remarked on the development, acknowledging that it has been quite a journey due to financial limitations. However, the days have been kinder recently, given that the R&D firm has since raised $19 million in two funding rounds with over a hundred backers.
Plans to decentralize liquid staking on Ethereum
Obol's idea of distributing a validator existing as one on the Ethereum mainnet involves configuring four nodes distributed across different geographical regions in Ireland, Estonia, and Canada. Although the code has yet to be audited, the development team is already running tests successfully. The distributed validator had a participation rate of 99.84% as of Feb 13, a performance rating above the average on the Ethereum network, according to BeaconScan data. This defied initial expectations of slower operations from distributed validators.
Beyond the first testing phase, Obol will implement more measures to enhance the integrity and security of its technology. It is set to undergo audits starting on Feb 27 for three weeks, followed by the implementation of fixes and another round of testing that will conclude in April or May. After that, the firm plans to conduct a performance test with the help of a research team at the Barcelona Supercomputing Center. The test will involve as many as 1,000 validators on several cluster groups. Obol also intends to conduct an attacknet involving a hacking bounty competition in collaboration with Code Arena, open to all for a few weeks.
In parallel, Obol will engage with a few partners it is already working with to validate its solution further. The research and development outfit also revealed it is working on a multi-client implementation, referred to as Obol v2, which is expected to be released at an unspecified future date.
Changing the game of staking on Ethereum
A major benefit that Obol is bringing to the Ethereum network is the ability for at-home validators to run at low Ether requirements, hence increased network decentralization. Obol also wants to get into the liquid staking game dominated by centralized entities. The benefit here would be to distribute voting power so that no one entity could take control of the network if they turned malicious.
To learn more about Ethereum, check out our Investing in Ethereum guide.
Sam is a financial content specialist with a keen interest in the blockchain space. He has worked with several firms and media outlets in the Finance and Cybersecurity fields.