Bitcoin ZK-Proofs Pioneer ZeroSync Partners with Blockstream for Space Broadcast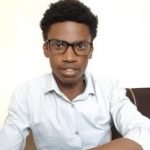 Published
6 months ago
on
Securities.io is committed to rigorous editorial standards. We may receive compensation when you click on links to products we review. Please view our affiliate disclosure. Trading involves risk which may result in the loss of capital.
Within less than a week of two major Ethereum scaling platforms launching zkEVMs, ZeroSync announced this week that it is working to mirror the technology behind Polygon zkEVM and zkSnyc Era on the Bitcoin blockchain.
Bitcoin zero-knowledge proofs to bring increased security and efficiency
ZeroSync Association, a non-profit organization based in Switzerland, plans to introduce zero-knowledge proofs (zk proofs) on Bitcoin. The association has already received sponsorship from two crypto investment platforms, Geometry Research and StarkWare Industries. Pioneered by three German computer scientists, ZeroSync successfully developed a functional prototype that allows users to authenticate the present state of the Bitcoin blockchain, including ownership data and transaction history, without the need to download the entire chain or rely on a third-party mediator.
Still in the prototype stage
The underlying technology is significant because it enables greater privacy and guarantees security for Bitcoin transactions, making the blockchain more robust and efficient. It enables ascertaining the veracity of data without actually revealing it through cryptography.  In the long term, validating the Bitcoin network with zk proofs would allow nodes to sync instantaneously rather than the current norm of taking hours or even days to download excessive data. This makes ZeroSync an exciting addition to crypto, NFTs, DeFi, FinTech, and trading.
Why use zk proofs on Bitcoin?
Co-founder Robin Linus explained that ZeroSync's software has the impressive capability of verifying transactions using cryptographic proofs rather than solely relying on honest nodes, as proposed by Satoshi Nakamoto, the anonymous creator of Bitcoin. This innovation represents a significant step towards a future where trust is not required, and instead, verification and provenance are the foundation of all legitimate transactions.
Further, the zk proof mechanism is versatile and usable beyond its flagship use case of node synchronization. ZeroSync has engineered a toolkit that developers can leverage for various applications, including proof-of-reserves on exchanges and the compression of transaction histories on secondary layer protocols such as Taro by Lightning Labs.
ZeroSync's cutting-edge solution meant to revolutionize Bitcoin leverages the StarkWare-enabled programming language Cairo. In a testament to its potential StarkWare's ecosystem lead Louis Guthmann extolled ZeroSync's significance, stating that it represents the first effort at the production level to bolster the Bitcoin protocol dramatically. The revolutionary potential of ZeroSync is poised to transform how industry players perceive the system at its core level.
The prototype can only process Bitcoin consensus rules
Currently, the project is still in its infancy, given that its prototype does not currently support transaction signatures.  It is also plagued with a 'clunky' infrastructure that necessitates optimization for maximum security and swiftness.  Nevertheless, the most important fact is that the prototype is functional, growing towards the ultimate goal of downloading proofs as small as one megabyte, where one would have had to accommodate 500 gigabytes.
Broadcasting Bitcoin zero-knowledge proofs from space
In a Mar 31 update, ZeroSync said it has partnered with Bitcoin infrastructure firm Blockstream, whose satellite network will broadcast the blockchain to the entire planet. Both parties expressed great faith in the venture, adding that it will eliminate the existing challenges pertaining to how Bitcoin nodes sync.
"We're excited to announce today that Adam Back, CEO of Blockstream, agreed to partner with ZeroSync to broadcast ZK chain proofs via Blockstream Satellite! Fast sync from everywhere. Even without [the] internet."
Thanks to the partnership, Bitcoin nodes will be able to sync from any location on earth, including those with poor internet coverage. In line with the latest development, ZeroSync intends to carry out a trial broadcast involving Blockstream's satellite hardware before the end of the year.
To learn more about Bitcoin, check out our Investing in Bitcoin guide.
Sam is a financial content specialist with a keen interest in the blockchain space. He has worked with several firms and media outlets in the Finance and Cybersecurity fields.