Algorand Woos Institutional Investors Despite ALGO's Dull Price Action in Recent Months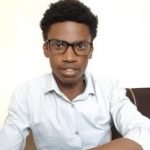 Securities.io is committed to rigorous editorial standards. We may receive compensation when you click on links to products we review. Please view our affiliate disclosure. Trading involves risk which may result in the loss of capital.
Algorand (ALGO) has tightly been bound within the $0.31 and $0.38 range for the past three months. Mild upward traction during this period has been stifled by overlong losses and pressure from the macroenvironment, extending the token's consolidation run around this mark to four months. This uninspiring price course, however, hasn't deterred institutional investors from buying into Algorand as one of the promising blockchain projects
Algorand's sustainability commitment impresses hedge fund managers
Singapore-based investment firm Modular Asset Management is one of those throwing its weight behind Algorand. The Asian-focused macro alternative blockchain funding firm disclosed less than a fortnight ago that it has closely been tracking Algorand and other altcoins. Though the fund manager's cryptocurrency unit didn't divulge figures for assets under management, it revealed exposure in a dozen alts, including Polkadot.
In May, Modular launched its cryptocurrency-focused fund, the Modular Blockchain Fund. The firm's CIO, Daniel Liebau, confirmed recently that this fund has continued exploring its purchase strategy on Cosmos.
"One of the reasons why we like Cosmos is its deterministic consensus mechanism, Tendermint, that offers instant finality when a transaction is added to a block," he said.
He also justified the focus on Algorand, citing its properly designed and secure network. This bold bet is inspired by the firm's conviction in blockchain and smart-contract projects embracing sustainability practices. The choice of the altcoins, Liebau explained, is purely based on their merits as far as environmental, social and governance (ESG) characteristics apply.
The investment exec believes the picks, including Cosmos, whose network was designed to make it the 'internet of blockchains,' can survive the turbulency in the cryptocurrency sector.
"In digital asset markets, we believe that the adoption of platforms is very much tied to good sustainability characteristics. Not all of these sustainability characteristics are clearly adding an excess return today."
Besides energy consumption, the fund's checklist for potential blockchain projects worth investing in includes other boxes like wealth distribution trends among token holders and the validator structure.
Long-term prospects
Liebau acknowledged that though the hedge fund manager is confident in its bet on the aforementioned projects, quick returns are not guaranteed in the ESG-focused strategy it has pursued. Last month, Ethereum completed its mainnet migration to the Beacon chain, which uses the energy-efficient proof of stake consensus mechanism. The switch weighs against Bitcoin, whose mining activity, particularly energy consumption, has been a subject of intense public debate.
In other news:
Milkomeda's integration on Algorand opens doors for the blockchain
Last Tuesday, the Algorand Foundation also announced the launch of the Milkomeda A1 Rollup, a layer two network created to bring EVM capabilities to the Algorand blockchain. The Foundation CTO, John Woods, noted that debuts for the testnet and the mainnet are set for this month, making it possible for Solidity developers to interact with the Algorand ecosystem, which recently gained support for its USDC token on the FTX crypto exchange.
The Foundation provided a SupaGrant to bring the idea to life, hoping to woo EVM-native developers to switch for Algorand's low transaction cost, carbon neutral status, and high throughput for smart contracts and decentralized applications.
Algorand now accessible within AnChain.AI's web3 risk control platform
Silicon Valley-based blockchain infra and analytics firm AnChain.AI last week announced a partnership with Algorand that will see the latter ecosystem's developers benefit from the former's AI-powered risk management services. The partnership entails Algorand enablement (accessibility) on AnChain.AI's platform and promises to provide the best-in-class risk monitoring and prevention solutions to builders in the ecosystem.
"AnChain.AI's powerful artificial intelligence and Web3 analytics suite will empower the developers of tomorrow to meet this institutional demand," AnChain.AI CEO Victor Fang said.
Through this collaboration, Algorand intends to set "the foundation for payments fraud prevention, FATF compliance, and a risk-based approach to blockchain development" for its developers. In addition to bolstering confidence among developers, the deployment of AnChain.AI on the Algorand blockchain provides assurance to virtual asset service providers as it represents Algorand's efforts towards compliance and security.
Algorand users are also beneficiaries of intelligence from the blockchain analytics company. AnChain.AI's technology has been adopted to track wallet accounts and transactions processed on the network for unusual activity. Algo Explorer data shows that there are more than 27.65 million total accounts, while daily transaction figures have stabilized in recent months.
Notably, the AnChain.AI deployment aligns with Algorand's sustainable approach, which could work in favor of the project in terms of adoption.
Cardano's Blueshift moves to Algorand
Blueshift, a Milkomeda C1 side chain-native protocol, has grown from Cardano into the Algorand ecosystem with the launch of the Algorand A1 roll-up, which created an optimal course owing to the synergies between the two blockchains.
Blueshift highlighted these commutual observations in an Oct. 10 medium post, noting that the use of proof of stake consensus on either blockchain is the first major advantage of the chains, as they stay off the power-consuming proof of work approaches. The automated market maker noted that Algorand's green status matches up to Cardano offsetting its carbon footprint last year by raising funds to plant trees in a forest.
Algorand and Cardano have both been keen on research and academic proof. Blueshift remarked that this approach is massively important as the current stage of blockchain evolution is pursuing the creation of frameworks for a new financial system. Smart contract capabilities for the utility of the DeFi space are on both chains, and the presence of EVM support opens them up to exposure to a wide range of protocols from various developers.
To learn more, check out our Investing in Algorand guide.
Sam is a financial content specialist with a keen interest in the blockchain space. He has worked with several firms and media outlets in the Finance and Cybersecurity fields.