Algorand Forges Ahead with Ecosystem Developments as ALGO Price Retests Crucial Support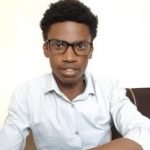 Published
5 months ago
on
Securities.io is committed to rigorous editorial standards. We may receive compensation when you click on links to products we review. Please view our affiliate disclosure. Trading involves risk which may result in the loss of capital.
Crashing market prices have proved no setback for blockchain tech companies seeking to advance their brand in the face of a relentless bear cycle. Cardano, Polygon, and Algorand have stood out among blockchains conceiving forward-looking Web 3 initiatives – the latter in particular clocking up several deals in its best interest this year. Notable among them a strategic and technical arrangement with FIFA, the world football's governing body, in May. The later-revised deal recognized Algorand as the regional supporter in North America and Europe and as the official blockchain platform of FIFA. In addition, the blockchain innovator also secured official sponsorship rights for the upcoming Women's World Cup to be held between July and August 2023.
In a November update, Algorand revealed that it had dropped its sponsorship exploits as a Regional Supporter of the FIFA World Cup to dedicate solely to the technical aspect. In the subsequent months since, Algorand, through its research and building firm Algorand Foundation has explored more progressive arrangements. Mid-November, the Foundation announced an integration with NFT data aggregator CryptoSlam to create more awareness about its permission-less payments-focused chain and increase visibility in the NFT niche.
Bank of Italy selects Algorand for the management of guarantees
Since its founding by Silvio Micali in 2017, Algorand has showcased unique merits that make it an appealing choice for payments on traditional and decentralized finance projects. The Bank of Italy recently announced its intention to leverage Algorand's payment-focused chain in creating a digital guarantees platform. The move is expected to enhance efficiency and security in the issuance and management of guarantees within the Italian financial system. The bank's Algorand-serviced platform is expected to roll out early next year. It is purported that a significant percentage of bank and insurance guarantees in Italy will use digital ledger technologies as part of the country's post-COVID-19 National Recovery and Resilience Plan. Digital ledger technology checks the integrity and immutability boxes of stored and in-transit data, thus an attractive solution for addressing fraud.
CEO Sean Ford says Web3 must fulfill promises to regain credibility
Following the exit of former exec Steven Kokinos from Algorand in July, Sean Ford was elevated from COO to Interim CEO. It is only fair to say that Ford has been at the helm during some of the most challenging times in crypto this year, but he isn't sitting back. Delivering his keynote speech at the recent Decipher 2022 annual event, the acting CEO remarked on the ongoing carnage, noting that the clearouts in the market over the last months, albeit painful, have provided an excellent opportunity to push ahead together as an industry.
He elaborated that sticking to promises is a catalyst for regaining credibility and trust. Ford added that Algorand has always been committed to consistently developing and delivering a scalable, highly secure, and reliable (zero downtime) platform that achieves fast finality. Regarding Algorand's commitments and goals, the former COO told CryptoSlate that the company is focused on executing obligations rather than making massive promises and failing to follow through. This, he noted, has primarily kept Algorand out among the frequents in engaging with venture capitalists and influencers. All the same, Ford assured it is time for Algorand to make an impact since vaporware projects and irresponsible behavior are now fading.
Blockchain applications to serve the world
He further clarified that Algorand only engages in a partnership if it has an exploitable technical component. He conveyed that the company has embraced the stark distinction between blockchain and crypto – the performance of ALGO is not the focus. Instead, Algorand is intent on creating impactful blockchain solutions that can drive significant societal and global change. Documented initiatives Algorand has pursued in the last few months include a collaboration with decentralized music-first ecosystem Napster and the downgraded FIFA partnership to boot. The Layer 1 network hosts a collectible marketplace for FIFA, and Ford reckons that the relationship is evolving through technology to better engage with fans. Napster serves decentralization by enabling artists worldwide to generate income – specifically allowing artists to tokenize and fractionalize their music.
Community concludes GP5 Session 1 voting, welcomes GP 6
Algorand's first session of voting in period 5 (GP 5) began two days late, on Dec 5, owing to an update to the governance proposal submitted. It concluded on Dec 18, and by the end of the session, the network had a total of 3.8 billion ALGO committed, with 28.8k governors and 70.5 million ALGO distributed in rewards. The first of five measures sought to allocate up to 15 million ALGO to support the Algorand DeFi ecosystem through Q1 2023. 76.81% of the governance vote supported the proposal. 91.61% of voters in this session supported the measure to set aside up to 2 million ALGO for a Community Grants pilot program in preparation for the xGov implementation in the new year. Projects proposed by the community would be upvoted by xGovs and approved by General Governors before they can benefit from the Community Grants pilot program. Via the third measure, governors supported a maximum cap of 2 million ALGO in allocations to this program.
The fourth measure of this period sought to allocate up to 600k ALGO to support the development of NFTs on the Algorand platform and the creation of a community-curated NFT Collection to stimulate growth in the ecosystem. This proposal received 83.26% upvotes. However, the subsequent measure showed that governors (50.3%) preferred allocating 300k ALGO to establish the collection as opposed to the entire amount. The handling of this proposal remains to be seen as Algorand considers creating the collection as a strategic opportunity to raise awareness of NFTs, attract new creators and users to the platform, and foster engagement with the existing community. Rewards distribution is slated for Jan 6 while the next governance period (GP 6) commences this weekend with a tw0-week commit phase ending Jan 16.
Latest update to Pera wallet lets users' discover' markets and DeFi
Pera Wallet, last week released v5.6.0 which includes a new 'Discover' feature. The Pera team said that the feature allows easy access to market data and includes an in-app browser that enables users to explore popular Algorand dApps directly within the Wallet. It includes a smart home screen with constantly changing information, such as the current ALGO price, banners with timely campaigns and partnership announcements, featured dApps, and lists of the top gainers and top pools. Besides in-depth market analysis and access to the native swap feature for eligible pools, the Discover Markets tab presents users with information about the individual tokens through Pera's ASA verification program. The Android version includes the Discover dApps section with a categorized list of popular Algorand dApps and integrated Pera Connect functionality, with plans to add a fully featured browser in future releases.
Algorand (ALGO) token scratches new year low price
Falling prices in the altcoin market have again brought into light the pertinent question, "How far can prices sink?" with a new answer seemingly coming up after each wave of volatility. The ALGO token has been continuously dumping value for over seven weeks since tracing a minor ascent to $0.44 on Nov 8. During this period, the ALGO/USD value has more than halved to $0.163 at writing, bringing December's losses to approximately 32%. The 24-hr ALGO price chart shows two noticeable consecutive dips – both leading to a yearly-low marginally above $0.16.
Now under the influence of sellers determined to push the price south in the aftermath of the $0.28 support breach, ALGO has revisited March 2020 levels. The global pandemic acted as the driver in the aforesaid period during which $0.163 and $0.42 served as supports. The current price range, 90% down since the start of the year, is barely a significant fraction of the $3.28 all-time high price and hardly provides an opportunity to short. The 24-hr, 7-day and 1-month technical analysis summaries paint a picture of strong sell.
Diamond hands have a safer option in stomaching potential losses until the equities market recovers as opposed to exiting at the current prices. On the other hand, a scoop at the present spot price appeals to antsy potential investors. However, this group needs to have a little forethought beyond the dollar value prior to any execution, as there is no certainty the bears has found an ultimate bottom.
To learn more about Algorand, check out our Investing in Algorand guide.
Sam is a financial content specialist with a keen interest in the blockchain space. He has worked with several firms and media outlets in the Finance and Cybersecurity fields.