Algorand and Solana Chains Tapped for Latest Entertainment × NFT Projects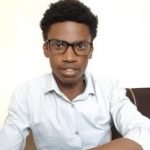 Securities.io is committed to rigorous editorial standards. We may receive compensation when you click on links to products we review. Please view our affiliate disclosure. Trading involves risk which may result in the loss of capital.
Hyped LimeWire NFT marketplace announced on Monday that it had settled for Algorand as the host of its May relaunch.
Mila Kunis' studio Sixth Wall (in collaboration with Web3 animation studio Toonstar), also yesterday, shared news of an upcoming animated series that will be released alongside Solana NFTs that give holders several perks.
Algorand blockchain will power the Upcoming NFT marketplace LimeWire
Reports of the relaunch of LimeWire, the popular free software P2P file sharing client that got discontinued in 2011, emerged last week. The file-sharing program will make its comeback as a digital collectables marketplace with backing from two Austrian siblings, Paul and Julian Zehetmayr.
A press release published on Monday detailed that LimeWire has partnered with Algorand, with the latter serving as the host of the relaunch scheduled for May. Though it will primarily focus on music in the early stages, it will explore other art and entertainment. LimeWire also revealed that it would release its native token on the eco-friendly Proof-of-Stake blockchain later this year.
The partnership is a win-win for both parties. As a carbon-negative blockchain, Algorand has a mission to promote energy-efficient NFT projects. LimeWire, on the other hand, intends to deliver the experience via a sustainable chain and Algorand is an ideal choice. It also boasts of high transaction speeds compared to the niche-popular Ethereum.
Commenting about the same, Algorand chief executive Steven Kokinos noted that LimeWire was well-positioned to gain an advantage in the NFT music market
"We are excited to see LimeWire launching on the Algorand blockchain and see massive potential for them to take the music collectables market by storm," Kokinos said. "The interest for digital collectables will only be growing and we are eager to support a global brand like LimeWire entering into the space to help open up the market to the mainstream."
LimeWire adds to the list of several NFT marketplaces already hosted on the Algorand blockchain. Some of these are AlgoGems, Artsquare, Mintdrops. Republic, and ZestBloom. None of them, however, are popular outside the Algorand ecosystem, something that LimeWire will be looking to capitalize on. The marketplace hopes to use its already established brand to rival Ethereum's leading NFT trading platform OpenSea.
To learn more about Algorand visit our Investing in Algorand guide.
New Mila Kunis-endorsed series 'The Gimmicks' will be backed by Solana-based NFT
The Gimmicks – a new animated series from Mila Kunis' production studio Sixth Wall and animation studio Toonstar – is the latest representation of the intersection of entertainment and blockchain industries.
Sixth Wall on Monday announced the launch of the TV series, which is backed by Solana-based NFTs. Described as "South Park meets WWE, but interactive and greasier" by the Toonstar CEO John Attanasio, the series revolves around the lives of washed-up former pro wrestlers.
The show borrows a leaf from 'Stoner Cats,' an Ethereum-based animated series released last July. Toonstar and Sixth Wall will jointly launch an NFT collection featuring 10,000 Solana NFTs portraying unique characters to draw fan engagement.
Solana's low transaction fees and sustainability influenced its choice as the blockchain host.
"We know the NFT-curious can be afraid to jump in, but Toonstar's ideas, tech, and content, combined with the low transaction fees and low environmental impact of the Solana blockchain, make this an easy entry point," Kunis said.
Fans won't incur other costs but Solana transaction fees to mint these NFTs.
"We felt that offering a free mint would encourage a much broader range of participation by lowering the cost of entry into our crazy world. Our goal is to help create a new generation of franchise IP with blockchain communities, so we believe monetization will come in various forms if we build character worlds that people love and want to be part of," Attanasio confirmed.
Holders of the NFTs will contribute to the development of the show characters and the plot it takes according to the announcement. In addition, they will also get access to episodes ahead of the public.
To learn more about Solana, visit our Investing in Solana guide.
Sam is a financial content specialist with a keen interest in the blockchain space. He has worked with several firms and media outlets in the Finance and Cybersecurity fields.