Aave Community Initiates Vote to Pause ETH Borrowing Ahead of Ethereum Merge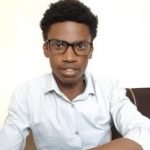 Securities.io is committed to rigorous editorial standards. We may receive compensation when you click on links to products we review. Please view our affiliate disclosure. Trading involves risk which may result in the loss of capital.
Preparations ahead of Ethereum's mainnet transition to proof-of-stake consensus have continued with more DeFi protocols and exchanges issuing updates to users on any expected interruptions. Aave is the latest to communicate, at least in a proposal, a temporal disruption of services before the Merge.
Temporarily halting ETH lending
Risk analysis team Block Analitica earlier tabled the suggestion to briefly suspend ETH borrowing to prevent an occurrence of a catastrophic event that could eventually affect the broader decentralized finance space. Citing the possibility of high ETH utilization that could, in effect, lead to other grave issues, the team called for a governance vote to approve the suspension.
"ETH market becoming increasingly utilized (could) potentially make liquidations harder or impossible, increase the ETH rate to a level where stETH/ETH positions are making negative APY, and (make) regular ETH suppliers to start withdrawing their ETH."
The Block Analitica team also advanced, as a potential mitigation action, raising the variable borrow annual percentage rate at 100% utilization steeply to 1,000%.
"We believe that a more aggressive rate curve should be implemented, since the potential ETH borrow freeze might not be enough to prevent high market utilization. A steeper slope is only proposed for the part of the ETH rate curve after the kink. Instead of a 103% rate at 100% utilization, we propose to set it to 1,000%."
While agreeing on the need to pause ETH borrowing, Gauntlet Network set forth a slightly different approach of dividing the proposal into two sections. Having initiated the vote, Aave community members have until Sept 2 to decide on the proposal. Here are the results at the time of writing:
The latest development comes less than two weeks since Aave urged its members to commit to Ethereum PoS over forks based on alternative consensus.
Only Ethereum mainnet running under PoS
Earlier this month, the Aave community presented an Aave Request for Comment (ARC) that would see Aave DAO commit to Ethereum Proof of Stake in favor of any fork running on another consensus mechanism. The ARC specified that this would guarantee the protocol's continued survival while also delivering a message to the DeFi sector about Aave's stance regarding the Merge.
With Aave V3 already launched and tested, the community is assured compatibility with Ethereum's Beacon Chain – V3 has been deployed for public testing throughout the merges of the Ropsten and Goerli testnets. Aave explained that developers participating in the protocol's development agree that any fork of Ethereum operating an alternate consensus will not be able to support a successful Aave Market (such as Proof of Work).
The proposal was put to the vote that would signal the DAO's formal standing – choosing a novel "canonical" PoS – and also empower a community guardian with the ability to shut down any Aave versions deployed on chains that sprout as a result of the Merge. The DAO is self-protecting by securing its TVL within the Ethereum mainnet where it intends to reside. An Aave version outside this chain would fragment the protocol's TVL.
Updates from centralized exchanges
Binance, Coinbase and many more onboard
Last week, Binance shared a memo to its users notifying them of a brief halt of ETH and ERC-20 token withdrawals to facilitate a smooth mainnet transition. The CZ-led exchange also assured support for a forked token that could emerge from the Merge. The exchange informed users that it would suspend deposits and withdrawals on September 6 and 15, when Ethereum network upgrades are planned.
On Sept 6, as outlined in Ethereum Foundation's official communication, node operators will update their Consensus Layer on the Beacon chain. The second transition, the Paris execution layer upgrade, will be hashrate-dependent but is expected just over a week later on Sept 15. This prudent decision on handling users' crypto and services over this transitionary period ensures users do not lose their funds as the network upgrades.
Forks off the Merge
Binance also confirmed that it would offer support for a possible Ethereum post-Merge fork. Explaining its position, it said that the first scenario that could come is that no new token is created from the Merge, in which case Binance plans to resume ETH deposits normally.
In the eventuality that the Ethereum chain splits into two competing networks, the exchange explained that the Ethereum proof of stake chain would gain the currently popular ETH ticker. The forked token, native to the less popular chain (PoW), will then be credited to users' Binance accounts, based on the snapshot taken for their ETH balances, right before the execution layer upgrade.
The split token will undergo the same rigorous evaluation process before listing, just as Binance conducts for any other currency or token in order to prioritize safety over anything else, noting that its internal policy does not guarantee any listings. Further, Binance said it reserves the right to adjust how the chain split is handled with future notice.
Some ETH products, such as futures trading and auto-investment, will continue, though Binance warned that the risk of volatility is high during network upgrades. Coinbase made a similar announcement on Aug 16, communicating that it would consider potential Ethereum fork tokens using the same review criteria for listing other assets on its trading platform. Other exchanges like BitMEX and Poloniex as well as affected entities like stablecoin issuers also shared updates earlier this month.
Aave CEO clarifies that on-chain censorship would require DAO approval
Following the sanction of Tornado Cash, Aave was among the DeFi protocols that acted in compliance of OFAC guidelines by banning all "screened" addresses, using a TRM Labs API. This action ended up rooting out access even for wallets that had received cash from "dusted" wallets affecting many users including Tron founder Justin Sun. The situation became rectified not long after followed by a statement from CEO Stani Kulechov.
In a statement to The Block, the Aave founder insisted that such access restriction, as recently implemented (on addresses that indirectly interacted with the coin mixer), only affects the front end. He added that it would take validator consensus for any changes to be implemented at the smart contract level.  Aave allayed concerns by explaining that the protocol's smart contracts are decentralized and that no one person or organization has the power to alter, control, update, or terminate them independently. The Aave Decentralized Autonomous Organization (DAO) would need to be consulted before any modification to the protocol is enacted.
To learn more visit our Investing in Aave or Investing in Ethereum guides.
Sam is a financial content specialist with a keen interest in the blockchain space. He has worked with several firms and media outlets in the Finance and Cybersecurity fields.