Solana (SOL) Risks a Catastrophic Slide to Lower Lows At Current Price Range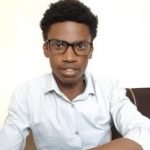 Published
6 months ago
on
Securities.io is committed to rigorous editorial standards. We may receive compensation when you click on links to products we review. Please view our affiliate disclosure. Trading involves risk which may result in the loss of capital.
May has been harsh on crypto markets, with major altcoins posting corrections as huge as 80%. Solana's SOL is one of the layer one tokens that have logged massive losses in recent days. Market data shows that the alt has shed approximately 50% of its value over the last three weeks and analysts warn it may print even bigger red candles before the end of the month.
Current bearish sentiment could push Solana to lower lows
Solana was, at the time of writing, flirting at familiar grounds of $42.75 following a brief dip to a daily low of $40.27. The token has consolidated between $40 and $50 over the past three days, with attempts to slice through support at $55 turning futile. Market activity suggests that SOL could be on a retracement path as there is a degree of instability in the wider markets and selling pressure buildup in this tightening range.
The current inability of the token to preserve upward momentum stands to hinder recovery action and fuel this potential breakdown. However, a successful reclaim of $55 and stability above this mark invalidates this setup, bringing early May prices into focus as the next targets. This breakout scenario makes the current SOL/USD figure a fair entry point for investors playing short-term.
Brave browser integrates Solana in a bid to enhance Web3 access
Via an announcement post shared early this week, Solana confirmed the integration of its open-source blockchain into the Brace private browser in its latest version 1.39 desktop release. Solana previously made public these plans last November at the Breakpoint conference.
Brave already supports Ethereum, but there have been the usual complaints of high gas charges and reduced performance owing to network congestion. By partnering with Solana, the browser enables users to explore Web3 and reduce the transaction cost while having a significantly faster processing throughput than Ethereum. Through the collaboration, Brave users will be able to hold SOL and fungible SPL tokens in the Brave wallet. Brave's BAT tokens can also be used on Solana via Wormhole and EVM-compatible blockchains.
Ramp and Magic Eden partnerships
Brave software, the company behind the browser, is making multiple moves to increase Web3 access. The tech company also announced the integration of Ramp to facilitate direct crypto purchases from the browser wallet. The integration aims to reduce the time and effort spent by users when converting fiat currencies into crypto.
Brave also announced partnering with Magic Eden, an NFT-based Web3 ecosystem, to increase BAT token/ NFT utility support. Magic Eden is currently the most popular Solana-based NFT network; it is to Solana what OpenSea is to Ethereum. This increases access to BAT as more people can now buy Solana NFTs using the Brave token.
The increased number of partnerships is in line with its aim to define a better future for Web3. Together with the Brave wallet extension that was initially touted as a secure on-ramp tool instead of installing risky crypto wallet extensions, the new developments bring the benefit of boosting performance, maintaining asset security and multi-chain utility.
Solana's latest hitch: Blockchain clock running out of sync with real-world time
The Solana team yesterday shared a status notice detailing that its blockchain clock had lagged the real-world time by about 30 minutes. The network reported that slower slot times brought about the on-chain time drift. While this lag doesn't affect network or market activity, it adds to the outage-related concerns around Solana. The team hadn't provided another update at press time.
To learn more about Solana, visit our Investing in Solana guide.
Sam is a financial content specialist with a keen interest in the blockchain space. He has worked with several firms and media outlets in the Finance and Cybersecurity fields.