Sei Labs Pioneers SVM-Compatible Scaling Solution as Solana Seals More Wallet Integrations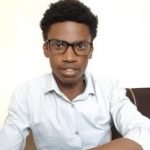 Securities.io is committed to rigorous editorial standards. We may receive compensation when you click on links to products we review. Please view our affiliate disclosure. Trading involves risk which may result in the loss of capital.
Multichain non-custodial wallet solutions XDeFi and Trust Wallet announced support for Solana on Sept 13. The full ledger integration for the former will allow its ( XDeFi) wallet users to hold and transfer Solana tokens, including non-fungibles. Further, it will enable them to connect to decentralized applications (dApps) within the ecosystem.
In a separate announcement, Trust Wallet also confirmed that its customer base of more than 50 million can now be able to connect to Solana dapps. This can be done via its in-built browser or the Wallet Connect protocol. The wallet integrations add to Helium's recent Solana migration proposal as the much-needed auspicious developments that the network has seen.
Helium core developers earlier this month tabled a suggestion to migrate Helium's tokens and governance to the Solana blockchain. The devs justified Solana's choice, citing wallet compatibility and other favorable factors. Voting on the HIP 70 proposal, which outlines the migration justification and plan in detail, began this week. Thus far, 6,659 votes have been recorded, with 5,503 (90.36%) of those being in favor.
Market update
As far as the negatives go, Solana native token (SOL) has also charted a less than impressive course this year. While this poor performance can be observed across the market for other top altcoins, it is particularly severe for the Solana token. The SOL/USD pair printed a promising bounce from a ten-week low of $30.12 on Aug 29 to $38.87 on Sept 13 but has since more than half the gains, down to $33.90 at writing.
CoinMarketCap data shows that SOL has shed about 81% of its value in dollar terms so far this year. No other coin among the top ten (by market capital) has recorded a larger figure for this YTD % change. Ethereum (ETH) and Cardano (ADA) are down 61% and 65%, respectively, while Bitcoin (BTC) has recorded a loss of 58% during this period.
This heavy plunge can be narrowed down to the lack of confidence in Solana among investors because of the network's outage-prone status. Despite assurances from its executives, Solana has yet to get a grip on the constant outages that have frustrated its users. The network has suffered at least seven outages, resulting in a poor uptime track and overall reliance since it came to life.
The downtime 'curse' is due to its high transaction throughput, co-founder says
In an interview with Raoul Pal, Solana co-founder Anatoly Yakovenko chalked up the network outages to the low transaction cost. During the 57-minute episode with the Real Vision executive, he explained that this notable advantage of the proof of history blockchain has attracted many users and applications, which he says is the root of the 'problem.'
Yakovenko pointed out that the chain processes roughly 30 million transactions daily with a historical peak of 65 million daily transactions, which exceeds that of many other chains. The Solana Labs CEO contends that this load has weighed heavy on the network hence the downtimes that he labeled the blockchains curse. It also doesn't help that the development team has encountered issues they didn't anticipate, including assaults launched against the network.
Validators could get overwhelmed
The large volume of transactions also means there is an inherent risk of validators getting overwhelmed. The network could potentially be impacted if the receiving nodes are compromised. This has been the cause of network failure since if such an event plagues a third of validator nodes, the chain stalls until manual intervention happens.
Noting that each blockchain has a unique failure case, the Solana Labs chief said that Solana's design to process a block every 400 milliseconds means that block production halting for, say, two hours would be catastrophic. With that, he pointed out that in the past, there has been a two-hour stoppage in block production for Bitcoin, but its network remained fine.
Sei Labs announces Solana scaling solution Nitro
Solana is set to have its first layer 2 solution in Nitro, whose mainnet release is planned for early 2023 with a prior testnet deployment. Launching as a port of dapps to Cosmos, the Sei Labs' Solana Virtual Machine-compatible platform will possess the best features of both app-specific and general-purpose chains.
"[The solution] will enable developers to easily launch their Solana dApps on Nitro and access the broader Cosmos and IBC ecosystem. Apps built on Nitro can leverage the SVM for high performance while gaining the interoperability that is native to IBC," Nitro wrote.
Sei Labs executives have high expectations that this scaling solution will advance DeFi ecosystems for Solana and Cosmos by overcoming existing interoperability and composability limitations.
"The reason for Ethereum Virtual Machine (EVM) being the dominating development standard that powered the growth of Avalanche, TRON, Polygon, BNB Chain and others [is because] no one has attempted this to our knowledge," Sei Labs co-founder Jeff Feng said.
Realizing this goal will lay the foundations for transforming the Solana Virtual Machine into a key development standard. To that end, the Nitro development team is prioritizing user experience and robustness. The end goal is to build a solution with a robust execution environment that will enable it to deliver seamless decentralized exchanges and trading experiences a task that Feng acknowledged is difficult.
A boost for developers as Coinbase Cloud integrates Solana Archival Nodes
Blockchain infrastructure platform Coinbase Cloud announced in a blog post published on Sept 6 that it supports Solana Archival Nodes. Via the integration, developers can "examine historical address balances, run complex queries, and simulate the blockchain state at any given point in the chain's history," as detailed in the post.
Solana's total historical data is above 100 TB owing to the network's high throughput. The new tooling will let developers create applications without having the hassle of managing archival nodes, as Coinbase Cloud is taking on that data load. These nodes usually enable developers to access historical data at any point in time in the history of the network.
Moreover, the integration means that Solana's blockchain data can be conveniently handled in a scalable manner. Many blockchain-based initiatives, such as analytics and data providers, require safe, user-friendly, and dependable infrastructure, in addition to the 128 latest blocks that a typical Solana node can access. The Coinbase Cloud brand guarantees high uptime and ease of use in managing node infrastructure.
To learn more about Solana, check out our Investing in Solana guide.
Sam is a financial content specialist with a keen interest in the blockchain space. He has worked with several firms and media outlets in the Finance and Cybersecurity fields.