PancakeSwap Expands to Arbitrum One in Continued Pursuit of Multichain DeFi Vision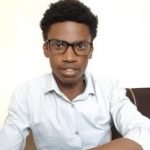 Securities.io is committed to rigorous editorial standards. We may receive compensation when you click on links to products we review. Please view our affiliate disclosure. Trading involves risk which may result in the loss of capital.
PancakeSwap is now available on Arbitrum One after confirming its expansion to the Ethereum Layer 2 on Wednesday as part of its goal to launch on several chains .
PancakeSwap deploys on sixth chain
The decentralized exchange (DEX) protocol said it will start by introducing swap and liquidity provisioning features on Arbitrum One, followed by the integration of the Farms as well as IFO features in later weeks. PancakeSwap hopes its expansion will help drive mass adoption of DeFi by reaching a wider audience and attracting new users.
"We are thrilled to announce that we are expanding our exceptional product offerings to Arbitrum One. This exciting move allows users to experience the utmost user-friendliness and industry-lowest fees on the Arbitrum network." the project's Chefs team wrote.

In June, the BNB Chain-native DEX launched v3 on Polygon zkEVM mainnet beta marking the fifth chain it is supported on after previous deployments on Ethereum and Aptos and zkSync Era. PancakeSwap ranks third in TVL among DEX projects, with $1.485 billion worth of tokens locked on its platform behind Uniswap and Curve DEX per DefiLlama data.
To learn more about PancakeSwap, check out our Investing in PancakeSwap guide.
SpiritSwap looking for a new team to take over
In other news, Fantom-based decentralized exchange (DEX) SpiritSwap notified users on Wednesday that it will be permanently winding down operations at the end of the month following the treasury drain blow suffered from Multichain exposure. SpiritSwap DAO said it is looking to secure new ownership for the project by September, failure to which it will halt operations.
The DEX, founded in April 2021, grew to reach a total value locked (TVL) of $374 million in January 2022 but has seen a huge chunk of the figure evaporate due to its links to exploited cross-chain router protocol. Multichain suspended operations in a July announcement that also confirmed prior reports of the arrest of cofounder and CEO, Zhaojun He in China.
Last month, another Fantom-based project Geist Finance communicated a shutdown with no plans to reopen lending and borrowing, citing losses from the Multichain exploit. The development team behind the lending protocol paused contracts on July 6 before switching to 'withdraw and repay only' on July 9.
To learn more about Fantom, check out our Investing in Fantom guide.
Sam is a financial content specialist with a keen interest in the blockchain space. He has worked with several firms and media outlets in the Finance and Cybersecurity fields.