MicroStrategy CEO Michael Saylor Hails Lightning Network's Potential and Dismisses Margin Call Reports on BTC Investment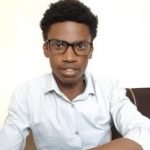 Published
8 months ago
on
Securities.io is committed to rigorous editorial standards. We may receive compensation when you click on links to products we review. Please view our affiliate disclosure. Trading involves risk which may result in the loss of capital.
Market instability has recently brought into question the viability of hyped DeFi applications on alt chains across the crypto space. Most protocols have been massively affected, seeing extensive losses in the value of held assets. Bitcoin maximalist Michael Saylor, however, believes the leading digital asset and Lightning Network will provide a home for the next generation of the decentralized finance sector.
Michael Saylor suggests Lightning Network will host the next iteration of DeFi
Noting the inherent "sound ethical, economic, and technical foundation," Saylor explained that Bitcoin could power such an iteration and come to the rescue of this unstable sector of the larger crypto space. Saylor's comments came following a recent Bloomberg article that explored the landscape changes in DeFi.
Mahin Gupta, a digital asset firm executive, said that recent events (Celsius freezing user withdrawals) would have system-wide effects as it's a big player in the crypto industry. Even with tokens suffering, Saylor sees Bitcoin's role in DeFi in providing a consistent base layer and LN for the scalability needed to handle billions of transactions. BTC provides the much-needed but absent stability desired for DeFi/ NFT projects, he added.
The leading digital asset, Bitcoin, has recently logged significant losses amid increasing macroeconomic adversity. The asset's value has shrunk more than 30% over the last seven days, once coming close to touching $20,000 during Wednesday's trading session. This is the first time since December 2020 that BTC has hovered around this range.
Saylor denies margin call reports
Institutions with heavy exposure to the king cryptocurrency are consequently feeling the pinch of the severe market conditions, none more so than MicroStrategy. The business intelligence firm has the largest corporate Bitcoin balance sheet, with 129,218 Bitcoin locked up in its coffers. CEO Michael Saylor in a recent interview said that there is no cause for concern while rubbishing reports of a margin call.
The remarks follow those made by the firm's CFO, Phong Le, last month. Assuring investors via an earnings call, Le said any imminent crypto winter wouldn't harm the firm. The CFO insisted that concerns over a possible margin call would have to see the price of Bitcoin halved. From the prices at the time, this would have been seen at around $21,000.
With Bitcoin trading below that half-price point, investor concern heightened. CEO Michael Saylor toned down worries that the firm has received a margin call, telling CNBC during a recent appearance on Squawk on the Street that he remained unfazed over any concern that MicroStrategy could face a margin call on its Silvergate loan.
The Bitcoin optimist's firm holds a $205 million loan, which Saylor said is over ten times over-collateralized. Terming the firm's balance sheet a fortress, Saylor said it enjoys comfort with a well-managed margin load. Saylor also pointed to a previous comment he made on Twitter last month, in which he explained that Bitcoin would have to fall below about $3,500 for it to become a concern, but even then, the firm could add collateral to the loan.
With its Bitcoin purchased at an average price of $30,700, MicroStrategy made a $4 billion bet – down approximately 30% off the average buying value at current prices. The downturn in the market resumed yesterday after a brief consolidation inspired by the news that the US government would take a more aggressive approach in dealing with inflation by increasing interest rates by 75 basis points—the biggest increment margin in 28 years. It remains unpredictable when the markets will likely hit bottom, but Saylor insists MicroStrategy is holding well.
BlockTower founder Ari Paul says 'Amazon of crypto' Bitcoin to prevail beyond the bear market, unlike most altcoins
In light of recent conditions, the founder of Blockchain-focused investment firm Blocktower Capital Ari Paul, has said Bitcoin would come out the top at the end of the tunnel because the token's stature as a product is unmatched.
He posited that with the current pessimistic markets, he sees a trimming of the over-optimism, leverage, and naivety but still insists "we haven't yet overshot to the downside" as altcoins get swept away. Those that survive will likely exist in a zombified form, such as the Litecoins of the post-2017 bear cycle.
Bitcoin as Amazon
Explaining his reasoning on Twitter yesterday, Paul suggested that crypto is undergoing an extended bear period akin to the one seen after the crash of tech stock markets in the early 2000s, pointing to the high risk of investment in the space right now.
Paul added that he considers crypto a high-risk asset in the early stages of evolution. Nonetheless, he suggested that the sector has reached maturity quite early in terms of proven product-market fit, just as the NASDAQ in the early 2000s. However, because it is still early on, most market giants are likely to be supplanted by newer versions in the future, but the crypto investor expects some outliers. The latter group includes Bitcoin, he noted.
The Blocktower Capital founder argued that Bitcoin is "separate" as it is the sole crypto-asset not competing in terms of technology or product. Considering Bitcoin's competition points to be those of security and stability, he posited that should it ever fail, it won't be because it gets replaced, but maybe due to peculiar reasons. Paul sees a 50/50 likelihood of failure happening within the next 20 years, but that's still better than any other current crypto token.
He suggested that just as during the period after 2000, a combination of fundamental 'value investing' in the incumbents and a sharp overwatch to single out future ventures & trends which will drive the next bullish cycle, should be the target for investors. Expecting emergence of new chains in the future, he insisted that current infrastructure and products must improve to decidedly cross into the mainstream.
To learn more about Bitcoin visit our Investing in Bitcoin guide.
Sam is a financial content specialist with a keen interest in the blockchain space. He has worked with several firms and media outlets in the Finance and Cybersecurity fields.