Keon Finance Makes Algorand Its Blockchain Home, Algorand Foundation Seals Partnership with Nimble Insurance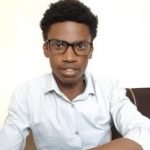 Securities.io is committed to rigorous editorial standards. We may receive compensation when you click on links to products we review. Please view our affiliate disclosure. Trading involves risk which may result in the loss of capital.
Algorand's native token ALGO was trading decently in the green early on Thursday, registering double-digit gains at some point. The relief gains coming after six consecutive days of losses that saw ALGO/USD hit a 17-month low of $0.2792 as per CoinMarketCap, however, got erased by the resumption of a market-wide slump. . The renewed declined after the fleeting consolidation pushed the token to an intraday low of $0.303, where bears have held steady.
Notwithstanding the harsh market conditions over the past few weeks, Algorand Foundation has pushed on with efforts to its overall ecosystem. Meanwhile, its blockchain has continued impressing more entities in the space, the latest being Bermudian-headquartered Keon Foundation.
Algorand Foundation partners with Nimble to bring risk protection to its users
Algorand Foundation announced last week that it was partnering with decentralized risk insurance protocol Nimble to bring protection to projects building on the blockchain.
Nimble gives its users access to a new and robust way to access insurance, with a focus on molding a future grounded on community and inclusivity. The model seeks to have all members of the insurance process included. The firm enables consumers in the decentralized finance space to purchase risk cover cheaply via its categorization of insurance into risk pools.
Owing to the existence of categorization into risk pools, "underwriters, actuaries, claims adjusters, and more to work alongside LPs and insureds to create profitable risk pools." In return, Nimble users gain an investment income and yield via the Risk Pool as a Service.
CEO of Nimble Adam Hofmann explained that the decision to work with the Algorand Foundation comes from the benefits of its underlying blockchain. He lauded it for its sustainability, security, and stability, adding that the decision to pursue risk handling means it has doubled down the security that it offers users.
On the other hand, Algorand Foundation CEO Stacy Warden said that the collaboration would enhance the quality of risk protection that the blockchain's consumers and developers enjoy. Further, she added that Nimble's strategy to leverage the nascent space of decentralized autonomous organizations (DAOs) would also allow these users to gain from the platform's rewards scheme.
Keon Foundation chooses Algorand to host its decentralized asset management ecosystem
Keon Foundation, an organization formed to serve as the virtual asset service provider for Keon Finance, has partnered with the Algorand blockchain as its layer one home on which to develop a decentralized permissioned asset management ecosystem targeting institutional clients.
The Foundation will start by creating a permissioned, decentralized exchange, KeonDX, set to be designed as a very low-cost platform. Also, there are plans to debut KeonFi, which will serve as a marketplace where investors can pursue investment strategies without having to relinquish their assets.
In the second phase, the objective will be to debut an IDO LaunchPad, derivatives exchange KeonDX, Farm Auctions, and Keon NFT Marketplace, with the ambition of growing the greater Keon Finance ecosystem. Further, there are plans to launch smart contracts and a native KEON token by the start of the third quarter of this year. Targeting to get ahead of the evolving space of asset management, KeonFi will be created to allow virtual funds that host tokenized real-world assets.
The decision to work with Silvio Micali's creation was inspired by the fact that the network serves Keon's "ambitious plans for growth," Kunall Parmar, Chief Technology Officer at the Foundation, said.
He added that, in comparison to other level-1 blockchains, Algorand's ASA Token standard and programming infrastructure are more robust and offer more functionality, versatility, and safety. This, he noted, is a key benefit in the regulatory arena, adding that Algorand's record of historically no downtime provides the degree of reliability to attract institutions.
To learn more about Algorand visit our Investing in Algorand guide.
Sam is a financial content specialist with a keen interest in the blockchain space. He has worked with several firms and media outlets in the Finance and Cybersecurity fields.