Healthy Bitcoin Miners Pursue Expansion Plans as Market Prices Recover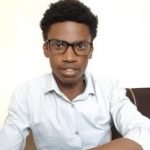 Published
3 months ago
on
Securities.io is committed to rigorous editorial standards. We may receive compensation when you click on links to products we review. Please view our affiliate disclosure. Trading involves risk which may result in the loss of capital.
Bitcoin mining stocks have generally seen relief this year, especially in February, benefitting from several positive developments in the niche and the recent gains that have perked up investors. Individual operational and financial reports released last week showed that January was a better month overall for public miners than December. Bitcoin mining firms, however, posted mixed performance in this week's trading sessions, with a slight majority, including Riot Platform erasing their midweek gains by Thursday's market close and ending the week on a sluggish pace.
Iris Energy, Stronghold Digital, and CleanSpark stocks traced a similar course, delivering varying gains. This market action followed Bitcoin (BTC) price brief ascent to a six-month high of $24,700 earlier on the day before losing the gains heading into Friday.
Meanwhile, Core Scientific, Marathon and Cipher recorded notable increases in BTC production thanks to an uninterrupted power supply to their facilities and favorable weather conditions. The mining revenue (block rewards and transaction fees) figure across January also increased by 50% from $15.368 million at the start of the month to around $23 million towards the end, Blockchain.com data shows. Here are other latest developments around individual mining firms this week.
CleanSpark adds 20,000 miners to its bear market shopping basket
Sustainable Bitcoin miner CleanSpark on Thursday announced the purchase of 20,000 of Bitmain's latest fleet of Antminer S19j Pro+ mining machines, which the Chinese manufacturer will deliver in batches by the end of May. The Nevada-based mining company previously revealed that it plans to attain a computing power of 16 EH/s by the end of 2023, adjusted from the 22.4 EH/s target in December. In a Feb 9 earnings call, CEO Zach Bradford said the firm intends to add 50-75 megawatts of greenfield sites or miner acquisitions this year.
"We also expect to shift our strategy when the time is right and look towards future contracts. We believe the tides are starting to shift and locking in prices for large orders will begin to be part of our strategy in the coming months," Bradford said during the latest earnings call.
Notably, the trade will set CleanSpark back a discounted sum of $32.3 million based on the dollars per terahash cost calculation. Upon installation, they will add 2.44 exahash/second (EH/s) to CleanSpark's current hashrate of 6.6 EH/s, translating to a 37% increase in the miner's computing power. Up to 15,000 of the newly-acquired units will be installed in its Georgia facility acquired from privately owned bitcoin mining company Waha in a $16.2 million deal. The latest batch of units will bring the number of mining units it has acquired since embarking on an asset-buying spree taking advantage of the bear market, to 46,500
Hive Blockchain delayed filing interim financial statement, Feb 21 new release date
On Wednesday, crypto miner Hive Blockchain communicated that it was delaying filing its interim financial statements and management's discussion as well as analysis for the three and nine months that ended Dec 31. The submission was expected on Feb 14, pursuant to Canadian securities law. The NASDAQ-listed crypto miner, however, explained that the delay was due to an unforeseen tax notice it received for one of its European subsidiaries. HIVE said the hold-up should provide the needed time to assess any impact of the notice. It anticipates making the interim filings within two weeks of the required date but expects to do by Feb 21.
Management cease trade order
Further, Hive confirmed that it has sought a management cease trade order (MCTO) from the capital markets regulator in the Canadian province of British Columbia (BCSC) to restrict its CEO and CFO from trading shares until the interim filings are submitted. The statement added that an official communication would follow upon completion. Still, the general public will be able to trade shares during its duration should the MCTO be granted.
Hive also noted that while running several subsidiaries in various jurisdictions allows it to diversify operations and access optimal power sources, it also comes with its share of burdens. The miner is now required to fulfill unique filing and reporting requirements and procedures in each country its facilities are located in. However, the Vancouver-based miner said it is actively searching for ways to simplify its financial procedures to speed up the review, auditing, and reporting process.
Iris Energy intends to grow mining hashrate to 5.5 EH/s in the coming months
Iris Energy shared in a Feb 13  release it plans to grow its self-mining operating capacity from 2.0 EH/s to 5.5 EH/s over the coming months. The self-described leading owner and operator of institutional-grade data centers powered by 100% renewable energy detailed that this target hashrate would be powered by the 180MW data center capacity in British Columbia and Texas using high-efficiency S19j Pro miners. Iris said it was able to acquire the additional 4.4 EH/s of new S19j Pro miners without additional cash outlay by leveraging $67 million of remaining prepayments it had made to rig maker Bitmain Technologies.
$105 million impairment charge on mining equipment
The Australian mining firm revealed on Wednesday a $144 million net loss after income tax in the second quarter of the fiscal year 2023. The figure was largely dominated by $105.2 million in a non-cash impairment charge and loss allowance for receivables, partly attributed to equipment financing.
Iris said it mined 722 Bitcoin, 58 fewer than in the previous quarter due to the high global hashrate at that time. The heightened need for computational power and excess demand charges attributable to unused power capacity pushed electricity costs up in this period to reach $7.4 million, a 12.1 % increase quarter over quarter. Iris also noted that its Bitcoin mining revenue decreased to $13.8 million (beating analysts' estimate by about $13.3 million) from $16.2 million in the previous quarter. On the plus side, the miner logged $39.4 million in cash and cash equivalents as of the end of last year and was debt-free, having settled all its loans.
Recovering BTC and favorable energy prices help the network's hashrate soar
The hashrate of the Bitcoin network this week reached a new all-time high, surging beyond 300 EH/s on Tuesday to 334 EH/s on Friday.
Hashrate Index data shows that the hash price of Bitcoin has increased by 12% in the last seven days, during which it peaked at $82 PH/day on Wednesday, the highest level in more than four months.
The progression of Bitcoin's hashrate has been anything but gradual. While it has increased by more than 42% in the past year, it took more than more than two years to increase from 100 to 200 EH/s. This also means that the addition in hashrate has more than doubled in recent months.
Analysts acknowledge the growth but believe it will hit a snag
While the price of a resurgent Bitcoin and dwindling power prices (as low as $0.06 per kilowatt hour) have contributed massively to the increased hashrate, the head of research at TheMinerMag, Wolfie Zhao, argued that a rise in institutionalization of the industry has had an impact in itself. He added that even the less-efficient miners are enjoying the good times, given that an efficiency of 50J/TH has become profitable, within a month of equipment having an efficiency of 40J/TH generating barely any meaningful profit.
Though analysts acknowledge that growth has been due to legacy commitments and the adoption of more efficient machines, they agree that the hypercharged escalation in hashrate seen in 2022 is unlikely to be replicated. The overall decrease in mining profitability would be a deterrent. Jaran Mellerud, an analyst at Luxor Technologies, anticipates that the hashrate will slow down and max out at 350 EH/s by Dec 31 this year. In contrast, D.A. Davidson analyst Chris Brendler told investors at the end of January that with the current Bitcoin prices, the hashrate's growth will persist due to lower power costs. He predicted 363 EH/s by the end of 2023, still elusive of the 400 EH/s.
To learn more about Bitcoin, check out our Investing in Bitcoin guide.
Sam is a financial content specialist with a keen interest in the blockchain space. He has worked with several firms and media outlets in the Finance and Cybersecurity fields.