Algorand's Second Period of Community Governance Voting Commences, ALGO Up 9% On the Day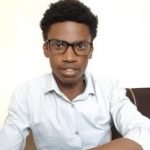 Securities.io is committed to rigorous editorial standards. We may receive compensation when you click on links to products we review. Please view our affiliate disclosure. Trading involves risk which may result in the loss of capital.
Algorand's governance token ALGO has reclaimed the $1.00 level on the back of an early weekend surge. The coin is now trading at $1.04 – up 8.70% in the last 24 hours. Data from crypto aggregator CoinMarketCap shows that 24 hr trading volume is up by over 23.27%. Charts also show that the price of the token has increased by 3.47% over the last 7-days.
Outside the market, the Algorand community is voting on creating a tier of Expert Governors. Here are the details and more from the Algorand ecosystem:
DeFi wallet app Defly is launching on Algorand
The supporting firm of the Algorand blockchain, Algorand Foundation, has revealed today reaching an agreement with stack development company Blockshake to create an Algorand wallet dApp. Defly is set to leverage the benefits of both centralized and decentralized exchanges as the wallet app will provide the convenience and ease of use of CEXs and the security and autonomy of DEXs.
It is scheduled for deployment into the mainnet in Q1 this year and will expand to other protocols into Q2 and Q3. The app will provide users with on-chain performance metrics exposure to the market and enable them to trade. All this would be galvanized into a "unified user interface."
Defly co-founder Stefan Hechenberger lauded the app as a comprehensive platform whose integration of various facets around the markets would maximize ease of use and capability. This also meant it provided a good chance to introduce blockchain concepts to a mainstream audience.
"This is an exciting opportunity to take modern blockchain concepts to a wider audience. Not everything that can be done with this technology is readily accessible or convenient to use on a daily basis. Specifically decentralized services tend to be cumbersome in their current state. Defly is a user-centric effort to provide maximum usability and capability in an integrated app," he noted.
Addie Wagenknecht, director of ecosystems at the Algorand Foundation, explained that Defly, as the first wallet on Algorand, provides users with a top-tier UI and combines the best of crypto trading and real-time market monitoring platforms. As such, it is seeing a positive response from the community.
"Users can easily connect multiple wallets and quickly switch between them to see overall portfolio values," he added.
Blockshake, the company developing the app, is a crypto-centered firm that uses advanced cryptography to develop decentralized products.
Algorand's Period 2 community governance vote proposes the creation of an xGov platform
On Monday, Algorand opened voting to eligible governors to create a tier of Expert Governors. This is the second period of community governance, and its first measure posits that xGovs wield power to propose measures that are put up for a vote.
Expert governors would be required to stake tokens for an extended period, say one year or longer. The rights to propose an xGov would hold would be determined by their staked amount and experience (measured by participation in a DAO).
In defining the Governor mechanism, two options have been put to the vote. Either the xGov is created, or the Algorand Foundation retains the power to propose. At the time of writing, 773.5M worth of staked ALGO has voted thus far, representing 19,100 governors. The vote stands at 97.22% for the proposal, meaning only less than 3% want to maintain the status quo.
Last year, for a period running the first two weeks of November, Algorand conducted the first-ever governance vote. Measure 1 of the period observed that governors who violated governance commitments on the network were not due for any other punishment other than not receiving their rewards.
As such, two options were proposed; retaining the already running system or debuting a harsher system that would add an 8% slashing, on top of canceling the rewards for violators. The harsher system would, however, carry better rewards. The proposal to change lost the vote.
To learn more about this project visit our Investing in Algorand guide.
Sam is a financial content specialist with a keen interest in the blockchain space. He has worked with several firms and media outlets in the Finance and Cybersecurity fields.