Solana (SOL) corrects after surging to a 7-day high, now trading over 40% below its all-time high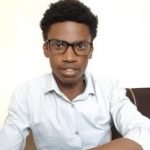 Securities.io is committed to rigorous editorial standards. We may receive compensation when you click on links to products we review. Please view our affiliate disclosure. Trading involves risk which may result in the loss of capital.
Solana's token is seeing a price correction today after soaring to a week high of $157 during yesterday's trading session.
SOL dropped to $130.80, its lowest price since late September, on Monday as the broader crypto market reacted to bearish news from the Federal Reserve. SOL/USD continued trading below $145 until midday on Wednesday when it crossed the mark briefly before retracing.
The pair rallied strongly late on Wednesday, peaking above $157.50 yesterday. It has since pulled back and has shed 6.82% in the last 24 hours, making it the biggest loser among the top five cryptocurrencies.
Along with this price movement, below are other exciting headlines in the Solana ecosystem
Bank of America is optimistic about Solana's future
Bank of America (BofA) has made quite a bold prediction about Solana for a major financial institution in the US. The bank theorized that the Solana blockchain could grow to become "the Visa of the digital asset ecosystem." In context, BofA's prediction compares Solana to the world's largest credit card service having more than 40 million merchants.
In a research note from Tuesday, Alkesh Shah, the global crypto and digital asset strategist at the firm, pointed to the several (upwards of 400) dApps on the blockchain as the reason for the prediction. He explained that these digital applications and programs support several functionalities, including NFTs and marketplaces.
Visa's credit card network boasts a theoretical 24,000 transactions per second (TPS) and a practical average of about 1,700 TPS. Ethereum averages a meager 15 TPS, a substantially small figure considering the demands of a multi-chain ecosystem.
Comparatively, Solana estimates a theoretical limit of 65,000 TPS, a figure significantly towering over both Ethereum and Visa.
In the note, Shah noted that Solana had seen a flurry of network performance issues since its creation, a factor that creates an opening for alternative ecosystems. The analyst also mentioned the anticipated Ethereum 2.0 and Avalanche as possible contenders.
Solana is in a position to bite into Ethereum's market share
Solana is slowly growing, and major institutional entities have predicted that the ecosystem will continually steal market share from mammoth Ethereum. JP Morgan's predictions are in the same line. The bank's strategist Nikolaos Panigirtzoglou recently noted that he expects Ethereum to relinquish more of its market share to competitors this year.
Former professional boxer Mike Tyson backs Solana
Legendary boxing star Mike Tyson has gone "all in" on Solana. The World Boxing Hall of Famer appears to have reached a decision after asking his Twitter followers in September which they preferred between Solana and Ethereum.
Informing the community of his choice, "Iron Mike" attached a Catalina Whale NFT, a collectible on the Solana blockchain. He then advocated for the $DREAM ERC-20 token, which he said could help "revolutionize" the space and assist in dealing with mental health matters.
The former sportsman previously teamed up with creators 1ofOne, to launch an NFT collection last August. The collection included NFTs that displayed standout moments from Tyson's decorated career, with unlockable content included.
Network congestion chokes Solana and affects performance
The Solana community suffered a poor experience last week, and the network finally acknowledged that it experienced performance issues that plagued throughput. The smart contract platform's team explained via Twitter late last week that the reduced performance had resulted from a spike in high compute transactions.
The team revealed the increase had cut network capacity by "several thousand" TPS. It then explained that developers across the network were in the process of solving those problems and advancing the ecosystem's resiliency.
This is not the first instance in which Solana has been affected by network performance problems. Mid-September, the network suffered from "resource exhaustion," leading to a denial of service. Further, the network stopped for five hours on December 4 and saw congestion issues on the 13th.
More recently, Solana hit a snag Tuesday last week, and it was suspected a Distributed Denial of Service (DDoS) attack had crippled the network. It was, however, later clarified by the network's co-founder Anatoly Yakovenko that it was a congestion issue.
Solana (SOL) market performance
Solana's coin SOL is holding above the $140 support level where it is consolidating after failing to generate sufficient momentum to cut above $158.
Trading volume is up over 14% in the last 24 hours, but SOL faces strong resistance on its way towards a breakout. Bulls are clasping for control, but if the token sees selling pressure in the next rally, bears can turn the table.
To learn more about this token visit our Investing in Solana guide.
Sam is a financial content specialist with a keen interest in the blockchain space. He has worked with several firms and media outlets in the Finance and Cybersecurity fields.